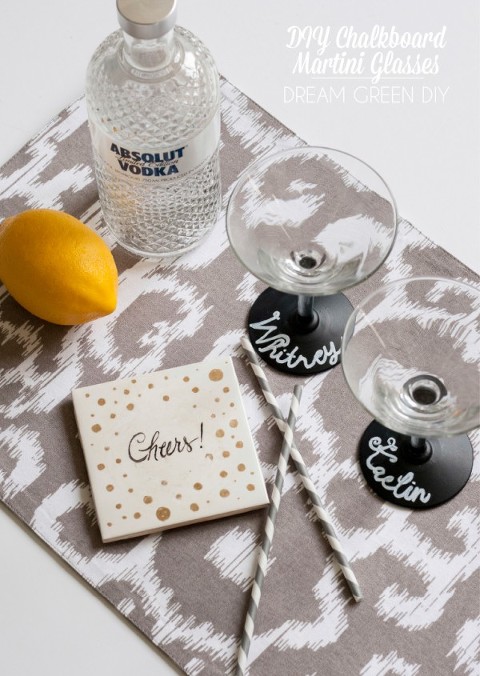 Let's rewind quickly allllllllll the way back to this past September. Although it seems like ages ago to even me now, you may remember my four-day jaunt to the big apple to be part of the Better Homes and Gardens Stylemaker event. I'm sure it will come as no surprise, but it was the event of a lifetime, and I met some really incredible, creative women on my trip. One of them being, Kaelin, the BHG mastermind behind the entire event.
I had been planning since that trip to create something extra special for Kaelin as a "Thank you!" for all her hard work and, after catching sight of her and her sister, Whitney, via Instagram, I settled on making two customizable martini glasses for their next sisters night in. The plan? Paint the base of each glass with chalkboard spray paint so that the girls could each claim their glasses with their name.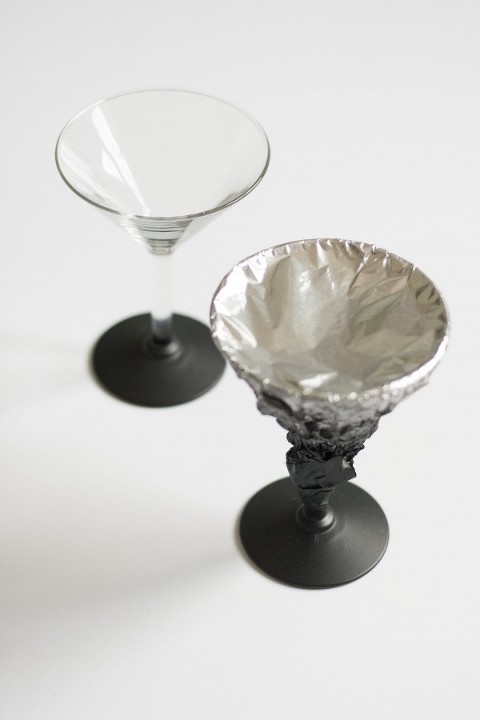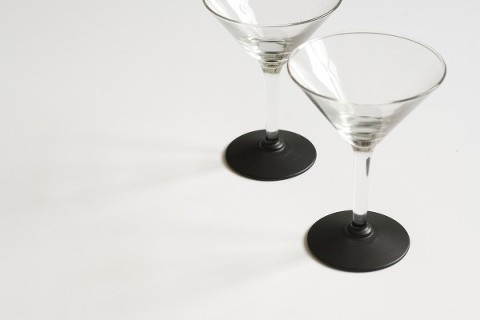 For the masking piece of this project, I tried something a little different. I usually wrap large pieces with things like trash bags or plastic grocery bags to protect them against paint, but we happened to be running short. So instinct made me dive for aluminum foil instead. I may actually run exclusively for the foil now, though. It worked like a charm and didn't get in the way like plastic bags tend to do. A little strip of masking tape right where the stem met the base helped to keep my line nice and even.
Next, I grabbed the mini chalk ink pen I had ordered specifically for this gift and wrote Kaelin and her sister's names in cursive script. As I found out with my sixth attempt to perfect the "K," the ink comes off fairly easily with a damp paper towel.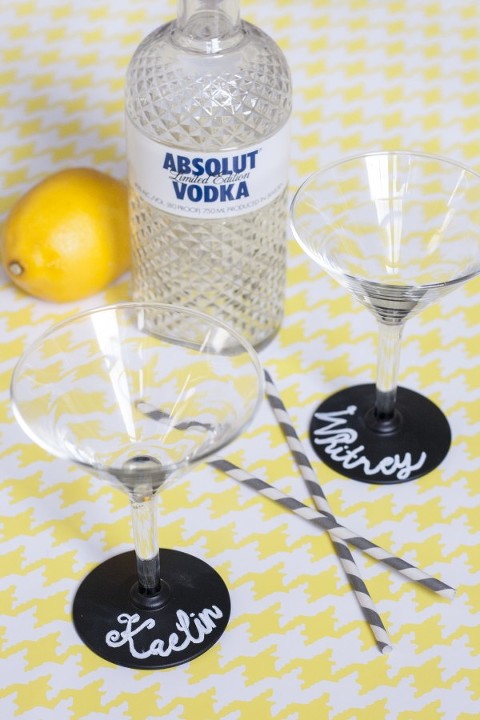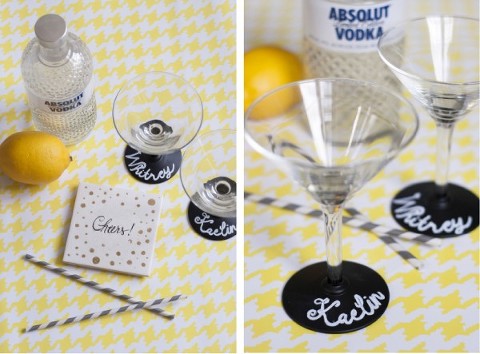 So why the delay, seeing as the event was almost two months ago? Well the martini glasses were actually a second attempt, truth be told. I first started out with a four pack of standard wine glasses, but I rushed through and didn't shake my can of spray paint beforehand, leaving me with a bubbly, uneven finish. I had to chuck two of the four glasses, but managed to salvage the other two, using a piece of sand paper to eliminate the worst of the ridges. While they weren't nearly pretty enough for Kaelin, or even for our own dinner table, they have since made it to my desk, not for wine, but for pin and tape storage.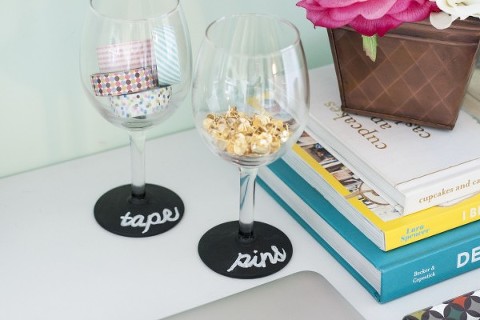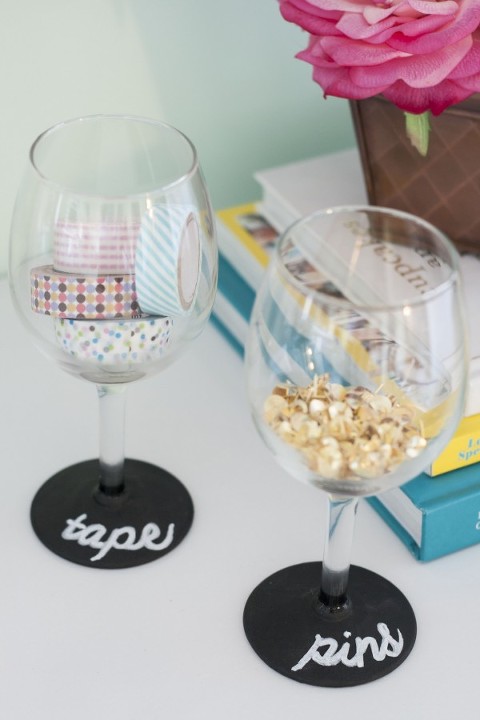 Kaelin, if you're reading this, THANK YOU so much for inviting me to be part of such a stellar event. It was a dream come true, and I so hope that we have a chance to meet again!
P.S. See the full tutorial for my DIY "Cheers" coasters on The Everygirl!