Since launching Carrie Waller Creative, I've had the opportunity to work on amazing projects that I never would have before taking the leap into full-time freelance mode. One of them being copy writing for the newly-launched website Artfully Walls. I've been working closely with the founders and team for the e-commerce site, crafting words and descriptions that showcase the mission of the site.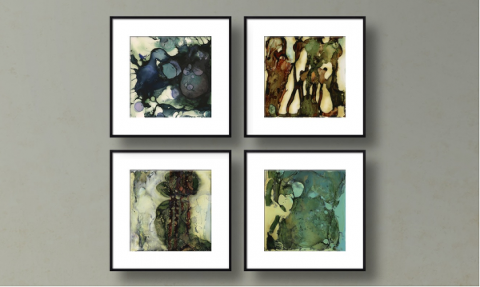 What is the mission, you ask? Well, the ultimate goal for the Artfully Walls team is to create a space where art collectors (both newbies and professionals) can craft a personalized, budget-friendly collection of authentic art works – all on a completely digital platform.
I just tried my hand at designing my own collection, and I'm officially addicted. You have hundreds of pieces to choose from, and can even customize the frame. Did I mention there's an app that lets you play with collections on your OWN wall? Yeah, I'm addicted. (And I'm not being paid to write this post, in case you were wondering – I'm too excited NOT to chat it up!)
With my studio art and art history degree constantly in the back of my mind and with a burgeoning new design career on my hands, this assignment has been a dream come true for me. Having the chance to talk art and how each piece could effect the look and style of a client's interior is practically second nature to me. Plus, I really lucked out with the super supportive team at AW, who encourages me to play with words and talk up a storm everyday. Did I mention that it's a dream come true?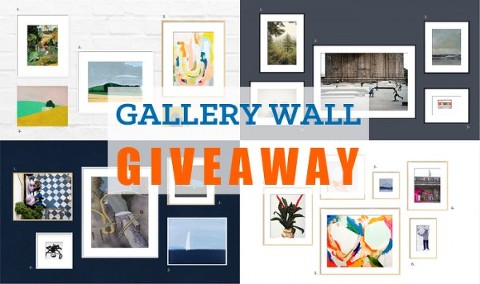 The other wildly exciting chapter in this story is the fact that we just yesterday announced a giveaway partnership with the one and only Emily Henderson. I'm dying to enter but, of course, for professional reasons I'm refraining…That doesn't stop you guys from entering though! Click here to get the details on how you can win one of four personally curated Artfully Walls collections by Emily. Which is your favorite?
Connect with Artfully Walls
Website | Facebook | Twitter | Pinterest