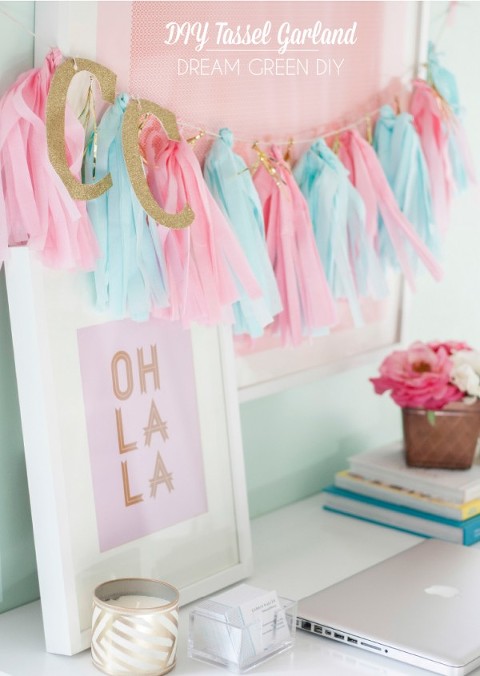 Do you have any Pinterest-scoped projects that you've been meaning to tackle? I don't know about you, but I'm kind of gaga for fringed tassel garlands. I've seen them used on far too many photo booths, party tablescapes and office walls NOT to be at least mildly intrigued – and honestly, I'd classify it as downright obsession.
Well, I finally discovered my perfect excuse to try it out. During a quick editors' meeting in D.C. with L.A.-based Career Contessa founder, Lauren McGoodwin, she happened to mention that she was dying to craft a fringe garland – preferably in CC colors (teal and pink) with glittery initials to boot. In my head, I was thinking "done and done," and several weeks later, it was! Read on for the goods on how I did it.
Supplies:
Tissue paper
Loose gold garland
Scissors
Glitter scrapbook paper
Scissors
Twine
Hole punch

Unfold the tissue paper and cut into strips, about 5 inches wide and 1 foot long. Next, cut the paper into fringe by cutting long ways in towards the center. Leave the middle (about an inch in width) uncut. Fold in half "hot dog" style, as illustrated in the middle of the graphic below.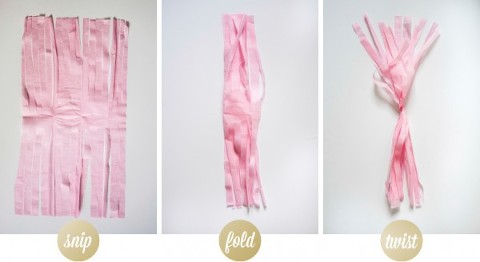 Twist at the uncut center and then fold in half, twisting again so that you're left with a loop at the end. I know it all sounds a bit confusing, but hopefully that image above (and the one below) demonstrates the steps a little better. Once you sit down to do it, you'll be surprised by how easy it is. At least I was!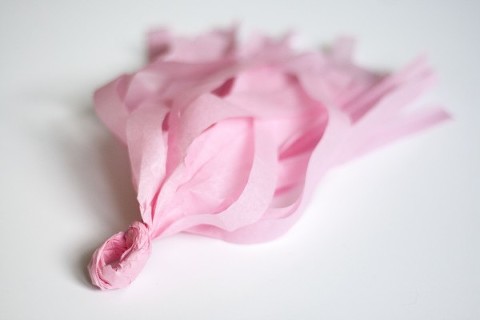 String each tassel onto twine as you go, and repeat the steps to fill out the entire length of string, alternating colors of tissue paper if you wish. Tie bits of loose gold garland in between each tassel for a little glitz and glamour.
To add a monogram (or in Lauren's case, a pair of C's for "Career Contessa") print oversized letters in your favorite font and cut out to use as templates. Lay on top of pre-glittered scrapbook paper, trace and cut out. Use a hole punch to string the letters onto the banner with more twine.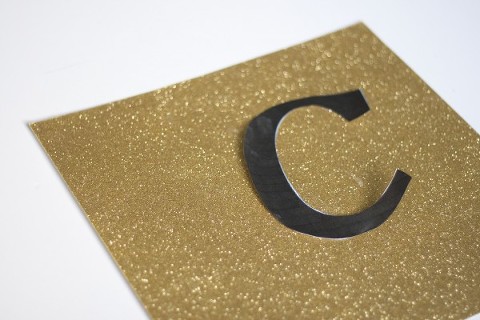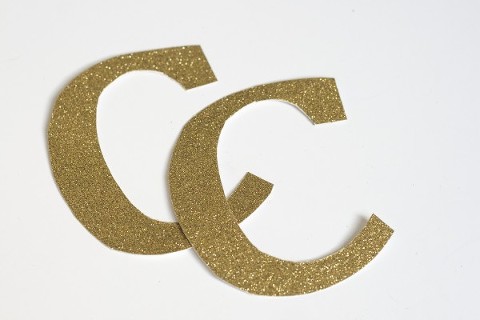 To actually hang the banner on your wall, try using pieces of patterned wash tape or a couple of brass thumb tacks. Luckily, the materials for this project are super light, so you shouldn't need to break out the hammer and nails.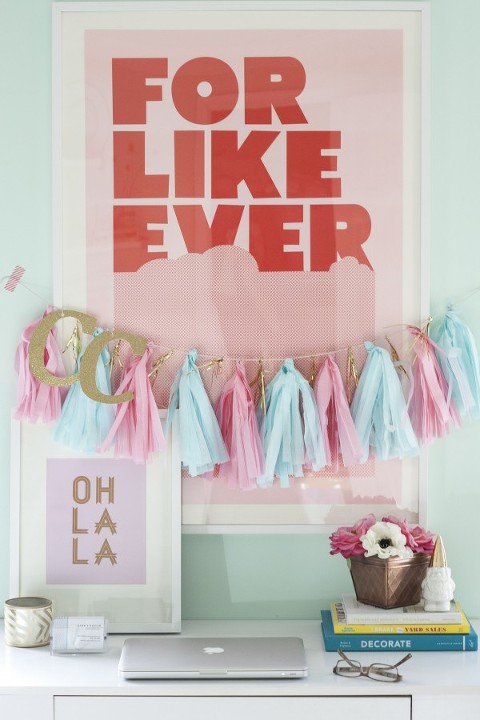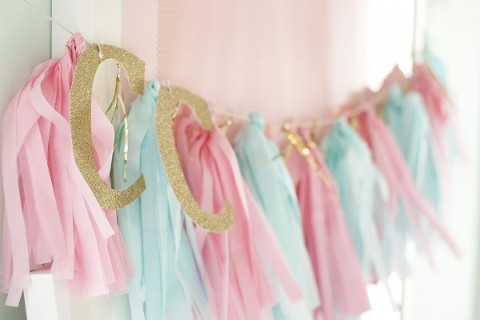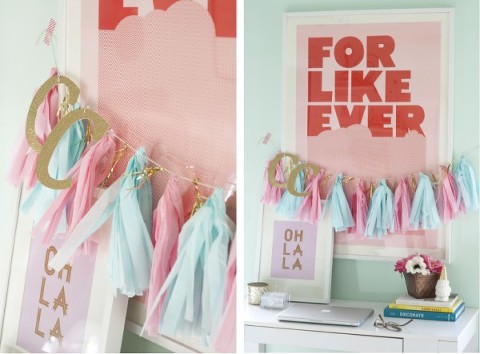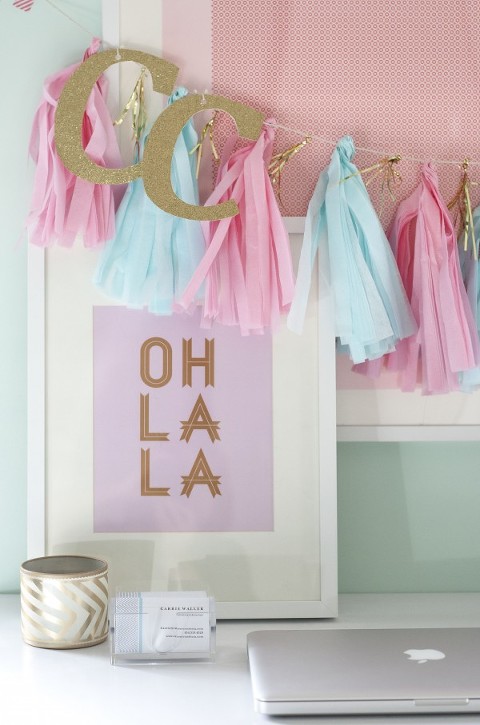 As you saw a couple of weeks ago, I used the banner myself for a quick styling collaboration with Lulu & Georgia – I can't even tell you how happy all of that frilly color made me every time I happened to glimpse it before packing it up and sending along to Lauren. I am so excited to see how she eventually styles it in her own home!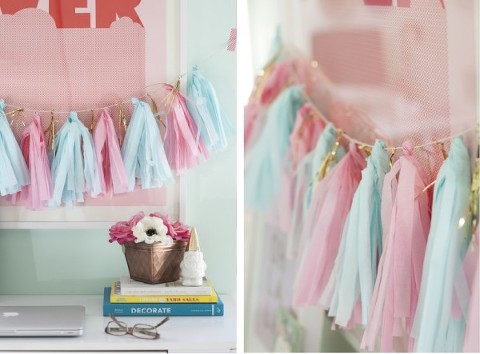 What Pinterest projects have you been recreating (or been meaning to recreate) lately?
P.S. Big thanks to Mallory, CC Creative Director, for assisting with this project! In my opinion, it was the perfect way to spend the last hour of our pre-planned CC work day…