THIS GIVEAWAY IS OFFICIALLY CLOSED. KEEP
SCROLLING TO SEE IF YOU'RE THE WINNER!!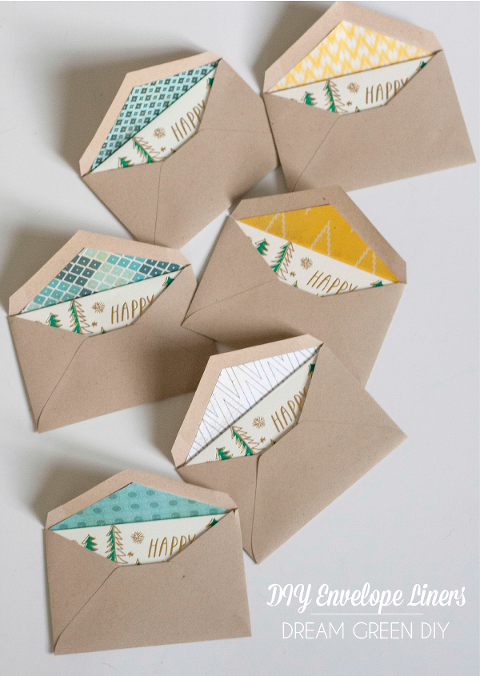 Although I have been really on top of our overall Christmas decor this year, I am a little behind on our Christmas cards. Even to this day, with a stack of perfectly crafted and creased envelopes sitting on the desk beside me, I just haven't found the time to sign, seal and deliver.
I think the problem is that this year's chosen design, the lovely Tree Note Card via The Green Daisy, is just too pretty to send away! Gold foil, letterpress pattern, hand-written personality – I'm tempted to sneak one into my own pocket. Alas, this set of six is destined for the mailboxes of our friends and family – complete with a little DIY embellishment all my own: envelope liners.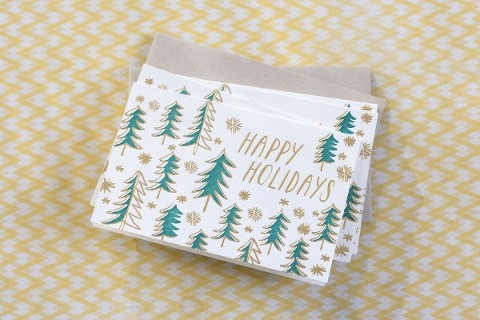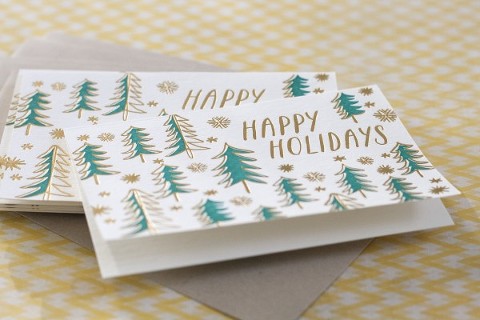 To craft your own envelope liner, grab a stack of pretty patterned scrapbook paper, either from the craft store or your craft closet at home, and gather up a pen and pair of scissors. Next, lay your first card on the paper and trace the outer edge, width-wise. Cut the piece of scrapbook paper at the traced line, doubling the height so that you're left with a rectangle twice the size of your card.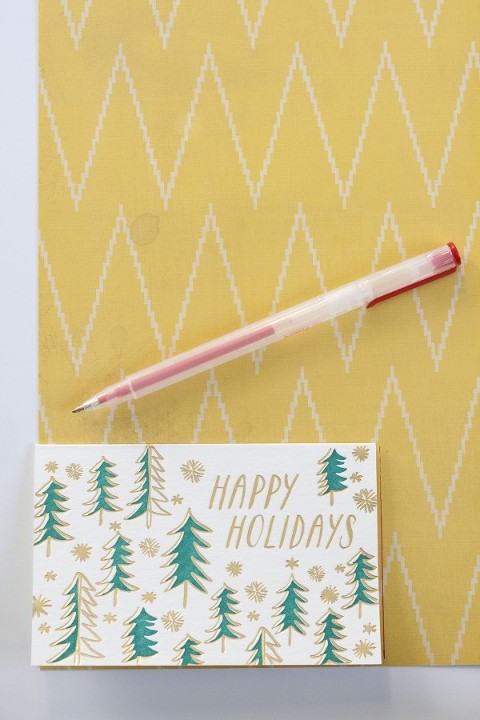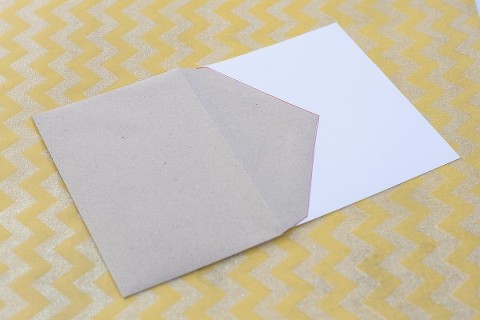 Slip the scrapbook paper rectangle into one of the envelopes and trace the edge of the triangular flap onto the back of the paper. Remove the paper and trim. Then trim an extra half inch or so from the pointy end to expose the adhesive strip of the envelope. The photo below probably demonstrates this better than my words do.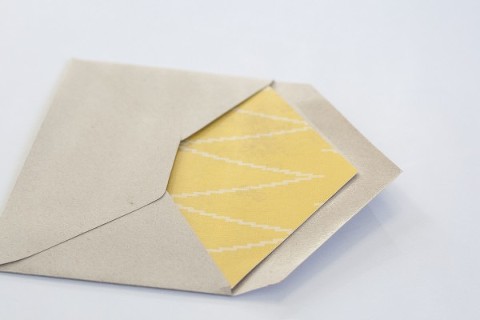 Use this template to trace and cut out the rest of your envelope liner shapes. Flip each piece of cut scrapbook paper over in turn and coat the underside with rubber cement. Don't worry if you get any adhesive on the patterned side or on your tabletop surface. This glue rubs off without any residue – it's my favorite art school discovery to date, although I did learn during this project that it does not come out of fabrics very easily…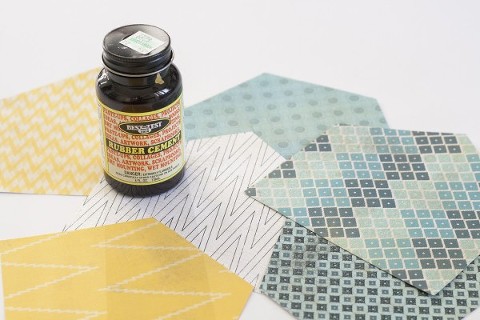 Once the backsides have all been glued, slip each into the envelope, pretty side out. Press firmly on a flat surface to ensure that the paper is good and stuck, then carefully crease using the edge of a tabletop to get a clean fold.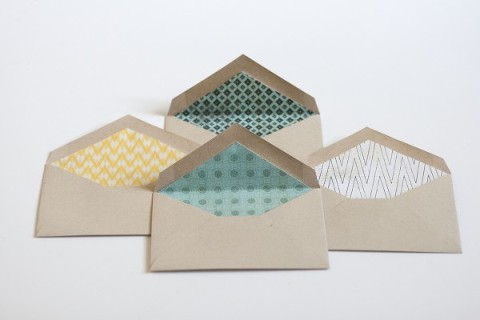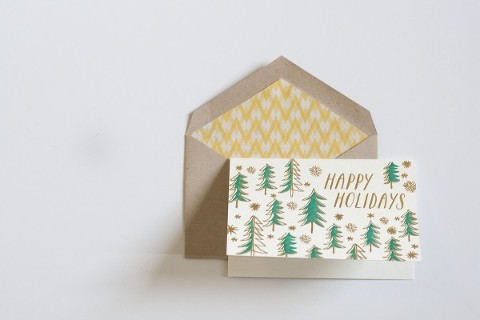 Aren't they just too pretty to send away? This is my first time doing lined envelopes and I think I'm officially addicted. There's just something really special about that pop of color and the fact that each one is unique.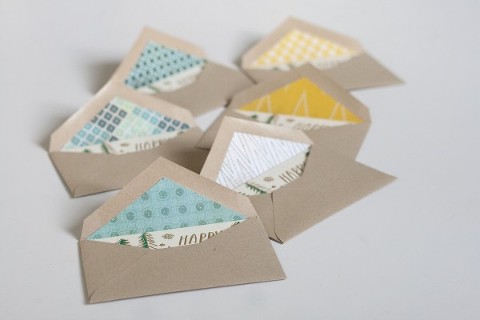 Good news! Marguerite, of The Green Daisy, has generously offered to pass along a set of Tree Note Cards to one of you – just in time for that Christmas mailing! Simply use the handy Rafflecopter widget below to enter your name in the drawing. Contest ends this Sunday at midnight and the winner will be announced here on Monday. Don't forget to check back to see if you've won!
Can't wait on the giveaway? Marguerite is offering DGD readers 20% off all orders through December 20th, with code DGDIY20. Happy shopping!
***************************************************************************************
GIVEAWAY UPDATE: Congratulations to Jennifer C.!!
Jennifer, I will be emailing you shortly
with details on your tree note card set.
Thanks to everyone for participating!!