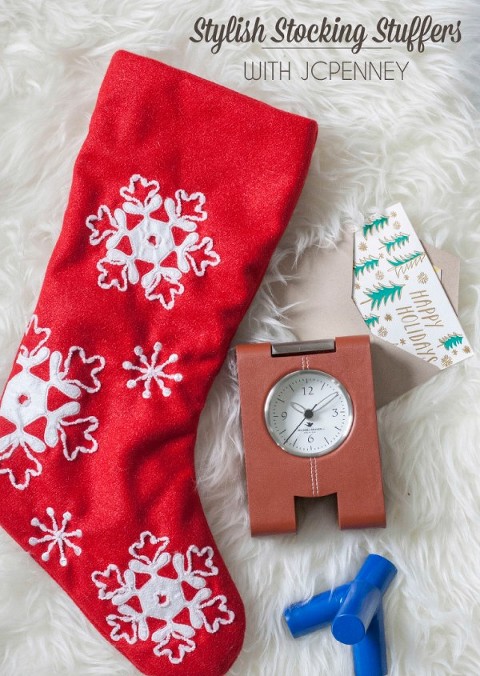 Continuing my week of gifting, you know I had to chat stocking stuffers. I think these little socks full of goodies are my favorite Christmas time tradition. No muss, no fuss, no wrapping – just squeals of delight as you pull each little treat from the depths. The miniature size also welcomes a bit of creativity. This year, I partnered with JCPenney to get my own stocking stuffers started.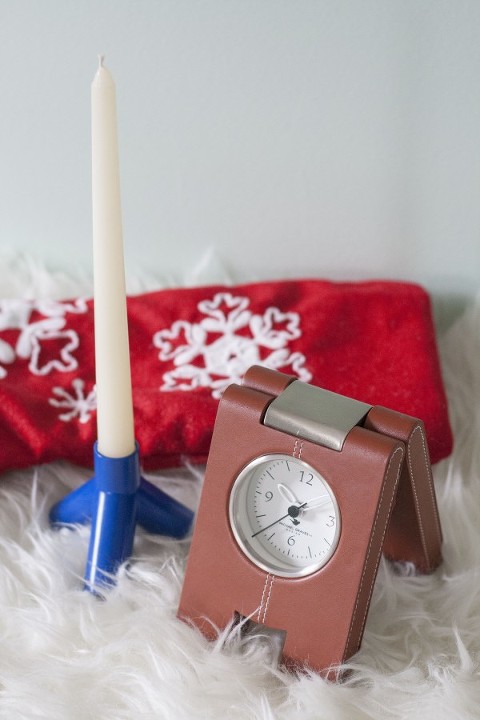 Design by Conran Candlestick Holder | Michael Graves Faux Leather Clock
A little bit of modern, and little bit of traditional and even a little bit of retro – it's going to be hard to pass these little treats on to their recipients! The pair is an easy solution for the gal (OR guy) who seems to have just about everything. And that's obviously just the beginning. I'm kind of giddy over the amount of Jonathan Adler now available at JCPenney, plus I have my eye on some new linens for the new year.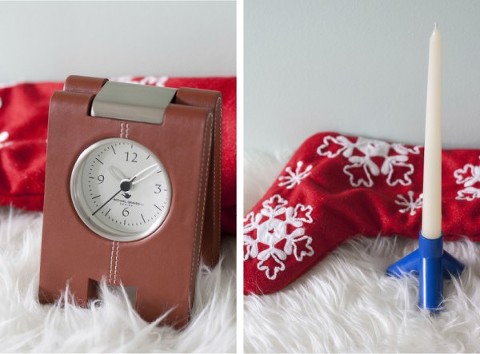 What are your go-to stocking stuffers this time of year? One of my favorite ones from my mom growing up was a handwritten or typed coupon to my sister and I for things like a girls date to the movie or a day trip for shopping. I think it's safe to say where I got my creativity!
P.S. Have you entered the Towne & Reese giveaway yet? $100 will go a long way this Christmas!