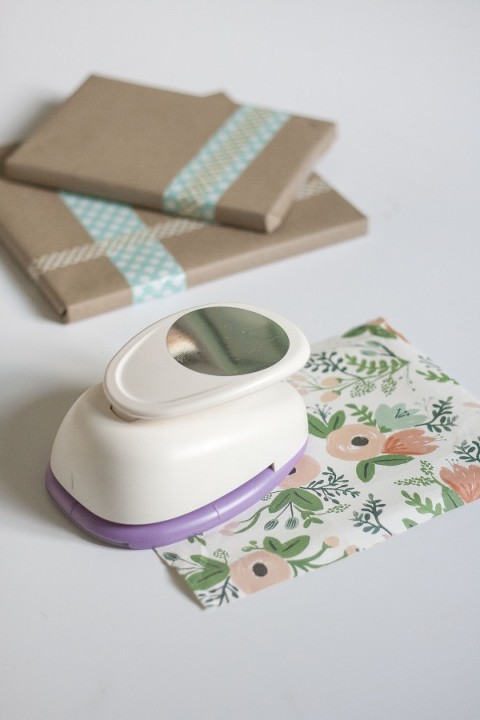 It all started with a couple of kraft-wrapped gifts under the tree…For the past two years, I've used this simple, inexpensive wrapping method, which all but begs for a  splash of creativity. Last year, I chose to use simple washi tape, but this Christmas I wanted to do just a little something more.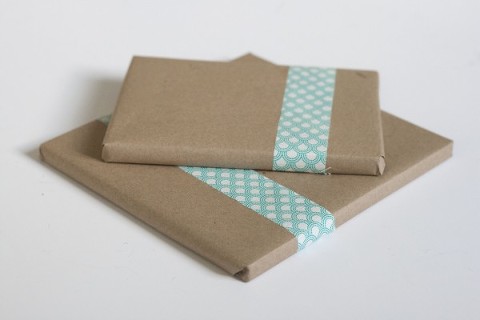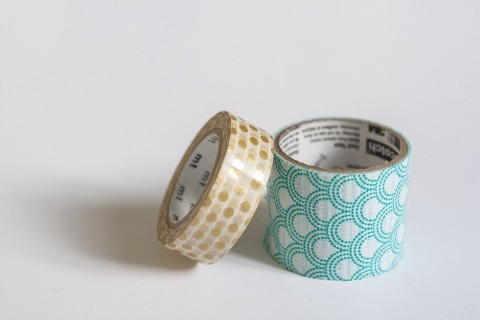 With all of our gifts snug in their brown paper, I began with a single length of decorative Scotch brand duct tape. The pretty blue scallop was the perfect complement to our blue and gold holiday decor, but of course I wasn't quite done there.
Next, I layered on some gold dot washi tape, care of The Green Daisy. I wasn't scientific about it at all – using it perpendicular to the blue duct tape on some while, on others, I put it right on top. The look was cute and colorful, exactly what I was hoping for, but it still needed one more finishing touch.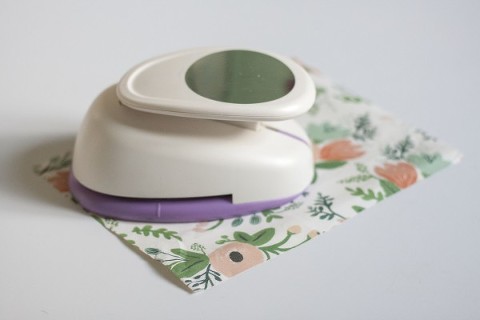 Like most warm blooded females in this world, I'm head over heels for Rifle Paper Co. So much so that, after receiving a gorgeous gift from my mentor Vana wrapped in one of Anna Bond's beautiful, hand-painted patterns, I couldn't help but save part of the unscathed paper. Yup – I'm THAT girl…But luckily, my compulsion was warranted because it turned out to be the perfect finisher to this year's wrapping.
Using my large 3-inch circle hole punch, I cut circles from the wrapping paper. Then, with my trusty rubber cement at the ready, I plopped it right on top of the kraft paper plus washi tape. And that was that!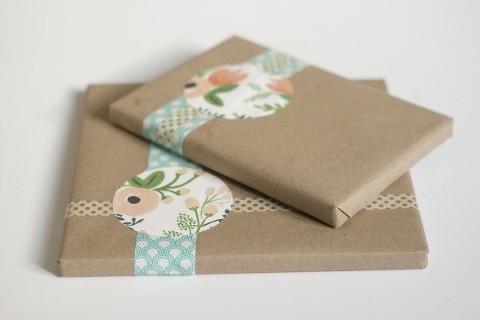 I adore the blend of patterns and colors, each just perfectly matched to our home's decor. Sure, that may be just a touch over the top for some (the idea of matching gift wrap to holiday decor), but I would be lying if it didn't make me beam from ear to ear every time I catch sight of it…
What are you using to wrap your gifts this year? Got any other fun kraft paper tutorials to share? I'm all ears.
P.S. My Towne & Reese $100 giveaway is still taking entries! Click here to get your name in the hat.