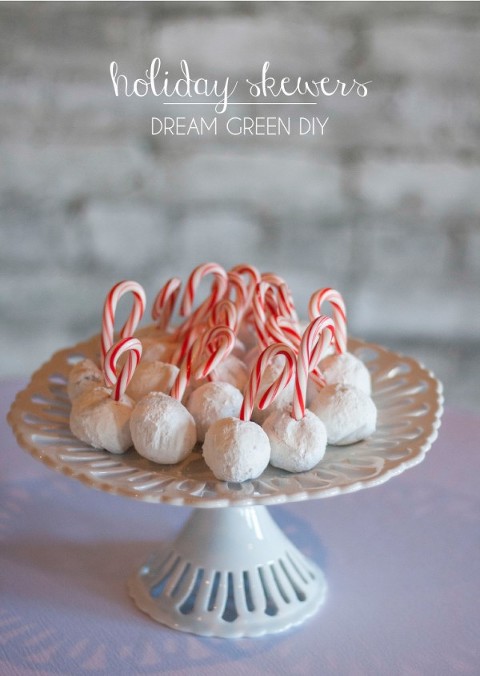 Now if that title doesn't get your sweet teeth aching, I don't know what will! As you may know if you follow me on practically any type of social media, I hosted my very first major photo shoot last Thursday. I'm dying to share the full scoop on the holiday themed party, but for now, I have just a little sneak peek.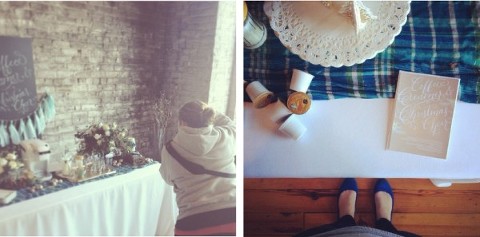 While I spent the majority of the weeks leading up to the shoot worrying that I wouldn't have enough to fill the space, I ended up OVER preparing, and these adorable holiday candy cane donut skewers didn't end up in the shot. But that just means you get to enjoy them earlier than planned.
They were clearly very simple to create – just a box of pre-made sugar donut holes with mini candy canes sunk into the cake. I definitely snuck a few throughout the day while my friend Liz was working her magic with the camera…Stay tuned for more soon!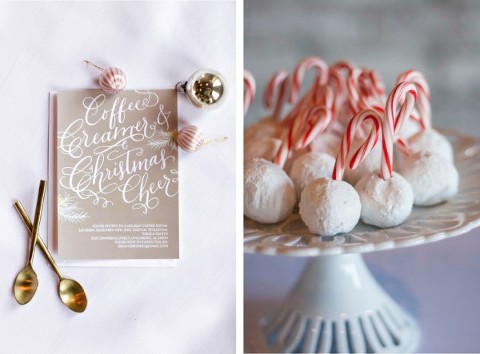 Photo on the left: Sincerely Liz Inc. (custom hand written invitation design: Leen Jean Studio)