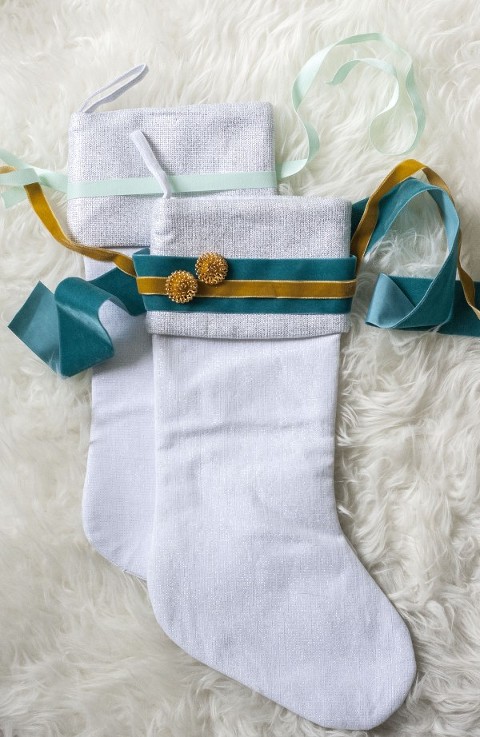 I'm excited to direct you right on over to Glitter Guide this morning, where I'm sharing three fun (and super simple) ways to transform big box holiday accessories using nothing but baubles and trim! But first, let me rewind…
When GG Editorial Director, Caitlin, and I were in New York together for a workshop this past September, we ended up having about an hour or so to kill before the after party. So we just started walking. Luckily, Caitlin knew her way around, having lived in the big city for a couple of years.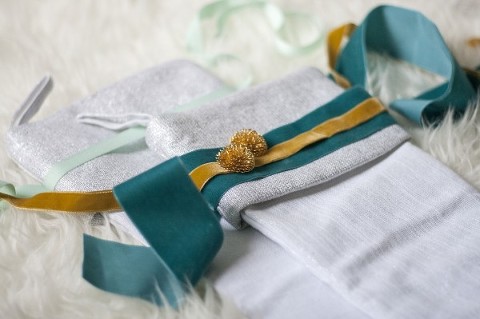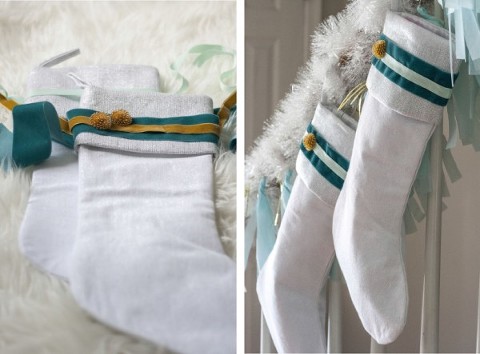 It wasn't long before the garment district, packed with trim and fabric shops, put a spell on us, and we were hopping from one door to the next, filling our arms with bags of pretty yards of this and that.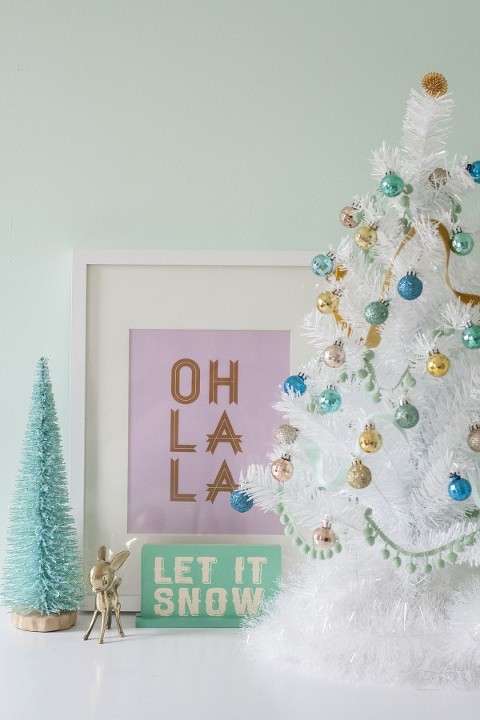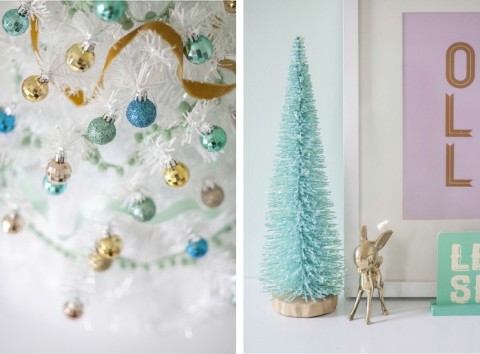 And today, nearly three impatient months later, I'm finally sharing what I ended up doing with my goodies. From DIY embellished stockings and a retro Christmas tree (both from Target), to ribbon-wrapped kraft paper – Not a single project took more than 30 minutes to complete, and cost no more than $10. That's MY kind of Christmas craft.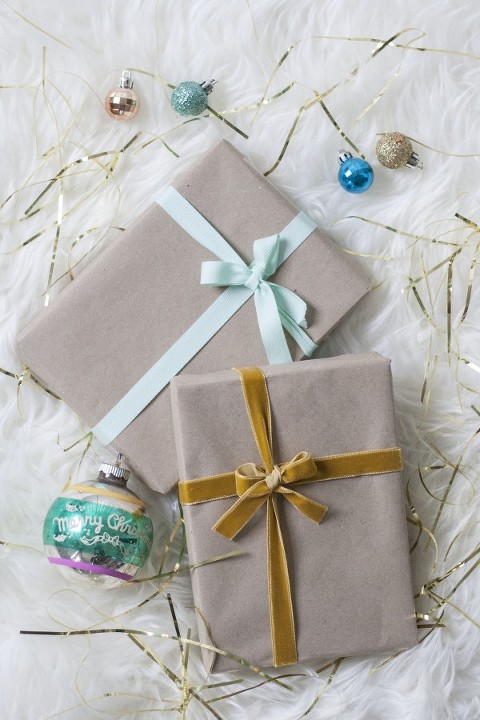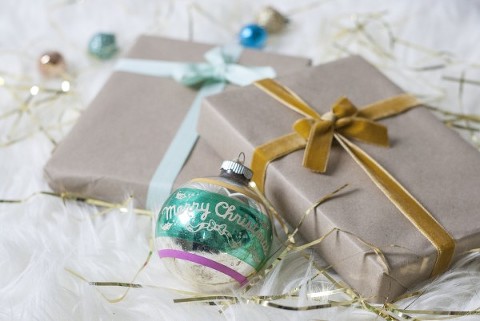 For the super simple tutorials accompanying each of the three projects, be sure to click through to the feature on Glitter Guide. And, as always, happy crafting!