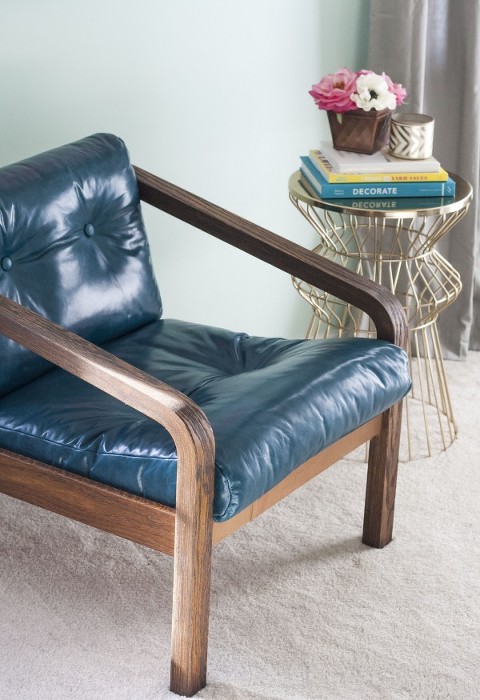 It's finally time to unveil a pretty major behind the scenes makeover that I've been holding out on you…If you remember, a couple of months ago, I had introduced you to a certain sad chair, snagged from our favorite estate shop downtown for a pittance. As you can see below, the upholstery was shot, the frame was in rough shape and the discolored canvas support underneath was in need of a heavy duty cleaning – not to mention, a brand new finish.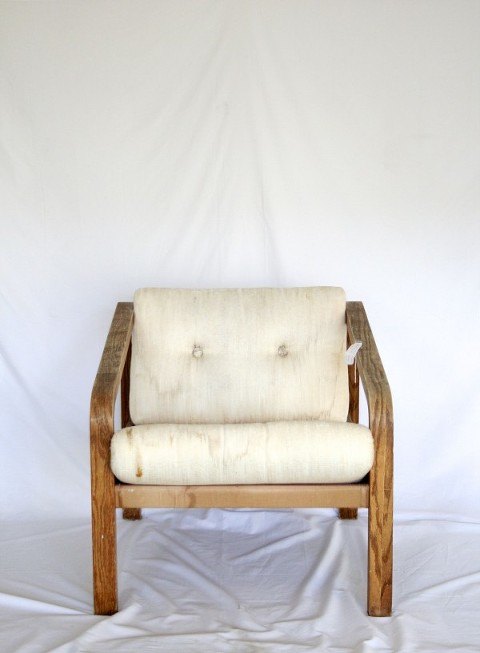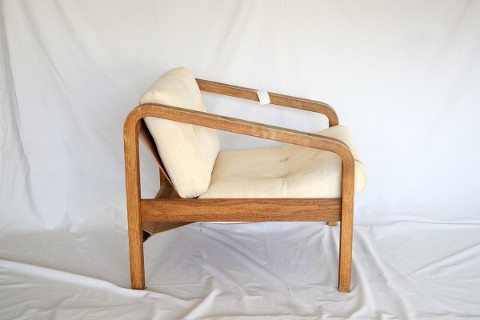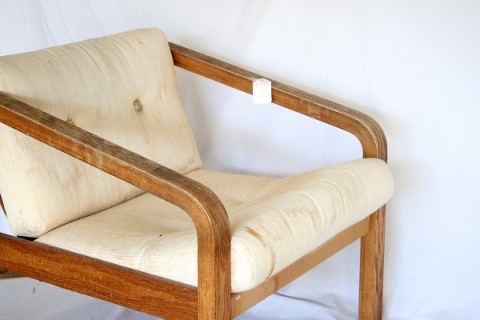 The first thing I did, mainly so that I could stand being near it, was to take a rag and soap to the canvas underlayment. Despite the shadows you see in the progress photo below (it was still wet), it came out WAY better than expected. After that, I primed it (yes, with paint), and gave it two more coats of fabric-approved paint to cover any lingering stains. Eventually, we'll replace this all together, but for now I was happy enough with a quick do-it-myself refresh.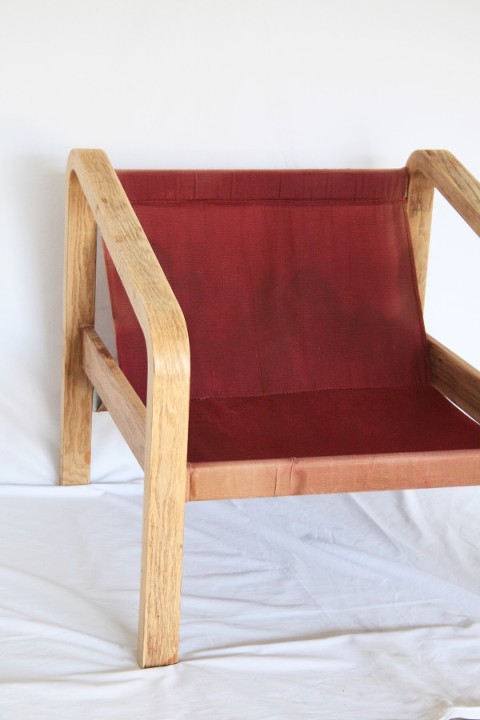 After that, I sanded down the frame and gave it a couple coats of my favorite "Dark Walnut" Minwax stain with the top coat built right in. While it sat in the basement curing for about a week (overkill, but I was paranoid), I sent the cushions off to the reupholster.
Last time we talked, the upholstery was a major point of contention. Which way to go? Luxurious leather? A nice classic tweed? Some pink fabric that I already had on hand? While the latter gained a lead in the votes, it ended up not being upholstery quality, so it was nixed. No, as fate would have it, I eventually settled on leather – and not just any leather.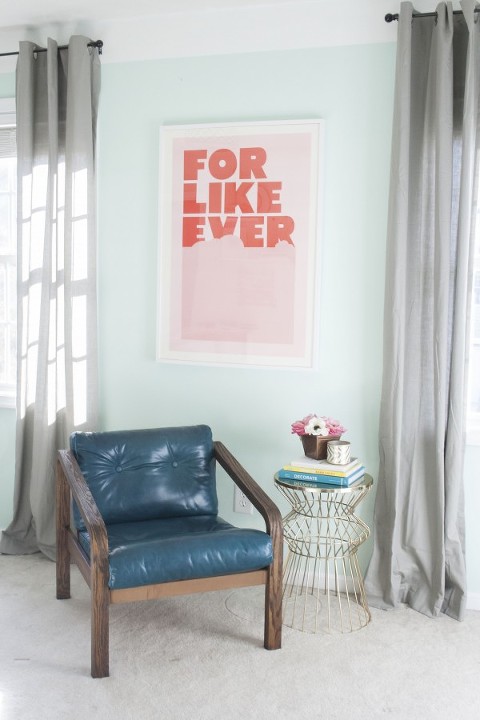 Our small town is lucky enough to play host to one of the world's most renowned names in leather, Moore & Giles. A personal tour of the warehouse left me absolutely speechless and in no question that I had to have it for my sad little chair. This was well worth the investment, and I was incredibly pleased with the work done by Tim at Phil's Upholstery here in Lynchburg. For just $60 in labor, my thrift store score was completely transformed…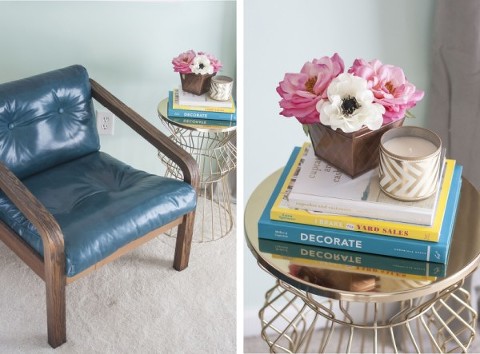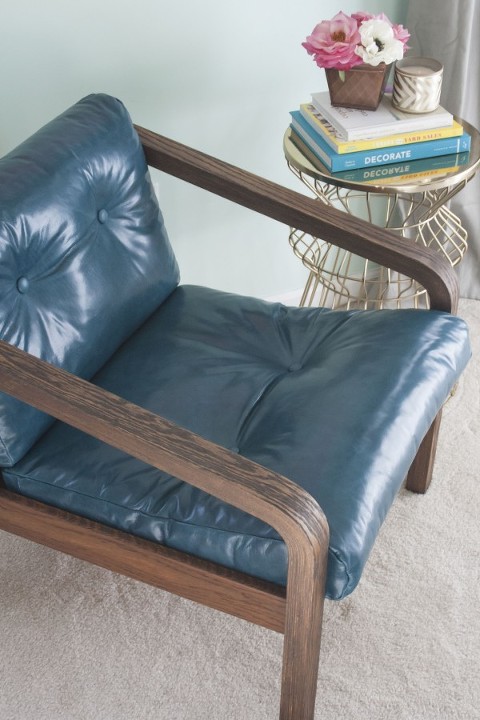 And if you're wondering about the delay in revealing the transformation, not to mention a couple of cryptic sneak peeks promising big news…Well the cat's out of the bag a bit earlier than usual and with a bit less fan fare. Our little miracle chair was slated to make it's debut in a big national magazine, but alas, as is the nature of monthly print media, stories were tabled – the blogger before and after feature I was apart of with it. There's still a chance it could get picked up in a later issue, so I'd be forever thankful if you'd keep those fingers and toes crossed!
At any rate, I'm just so pleased that we were able to give this old, dilapidated chair a much-needed face lift. To me, it's perfect.
Big thanks to Moore & Giles, Phil's Upholstery and Estates & Consignments for bringing all of the pieces together to make this project such a stunner!! I'm proud to shop local Lynchburg each and everyday.