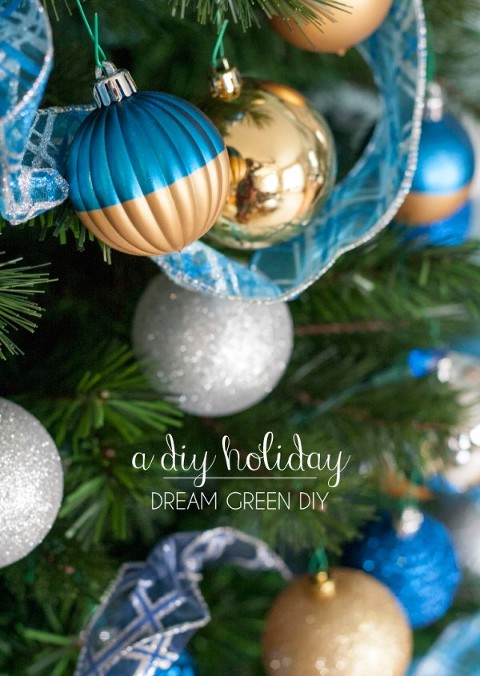 In my latest column for The Burg I'm excited to share that I put an exclusive spin on our holiday decor, switching up artwork, adding fresh DIY touches and basically infusing the already glittery space with even more glitter and gold. Needless to say, I had a blast.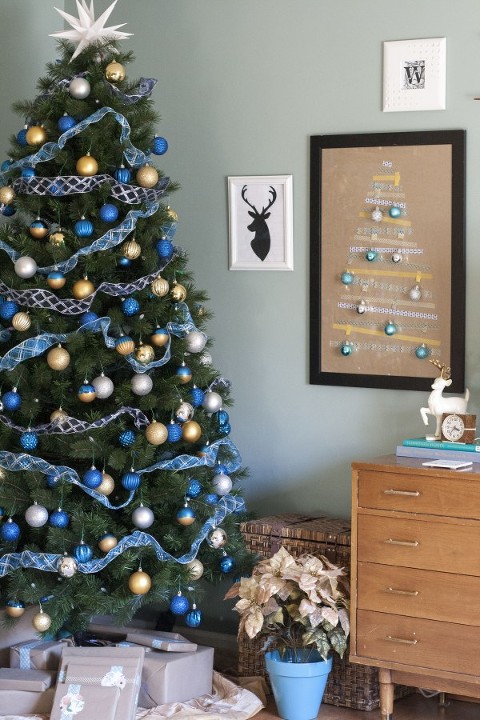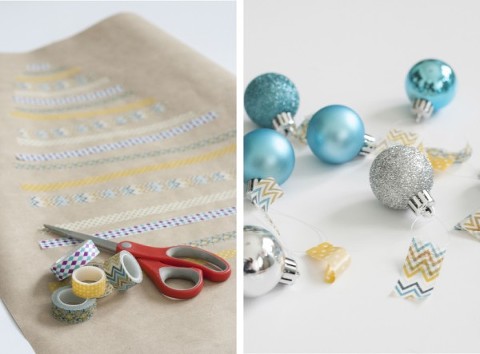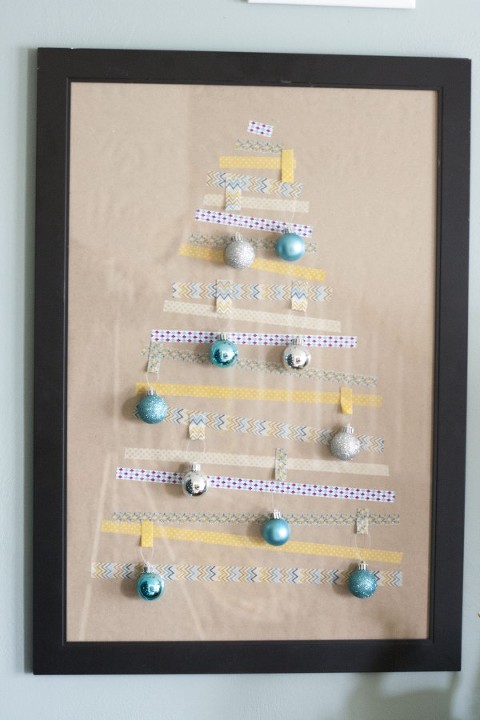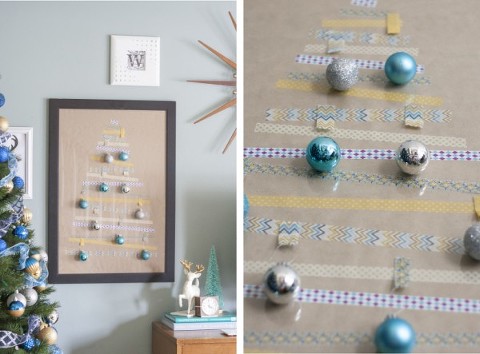 First, I changed up my original kraft paper framed Christmas tree art by adding lengths of washi tape in a triangular silhouette to the paper, sticking it back behind the glass and topping it with coordinating mini glass ornaments. It was beyond simple, I'm happy to report.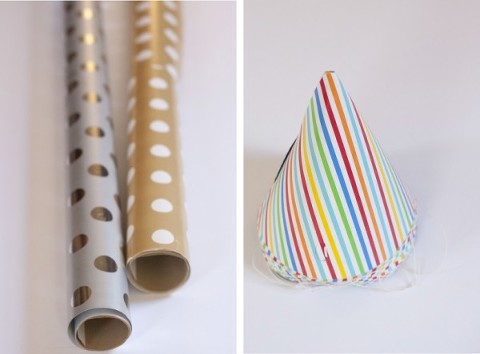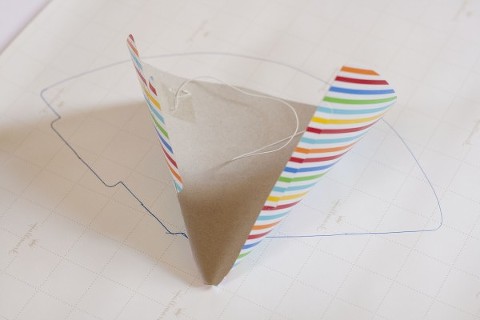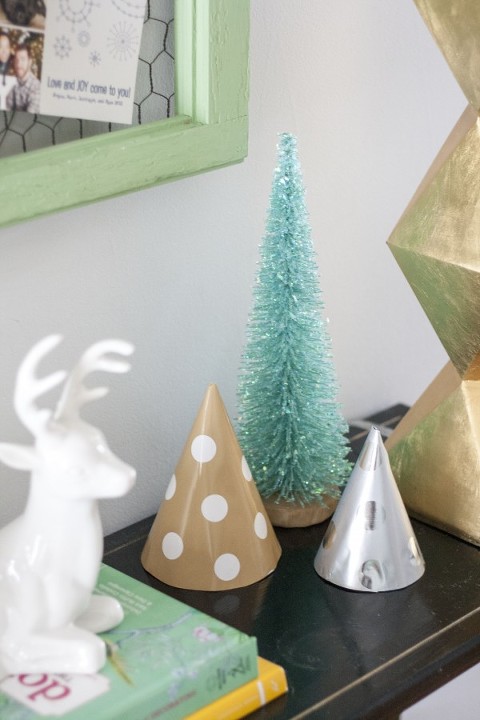 Next, I grabbed a set of paper party hats from Target for just $1.99, and recovered/repurposed two of them into silver and gold tabletop trees using wrapping paper. It was just the right amount of sparkle and texture our entryway table needed.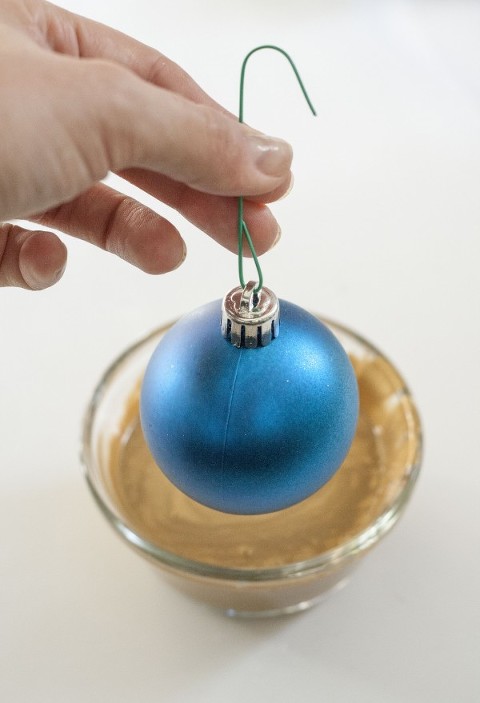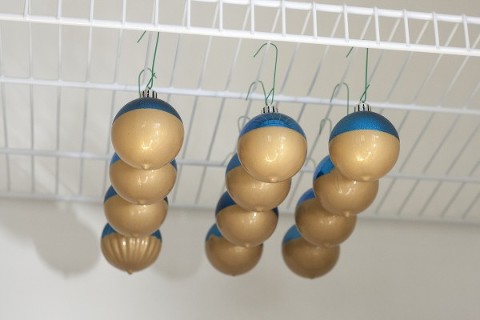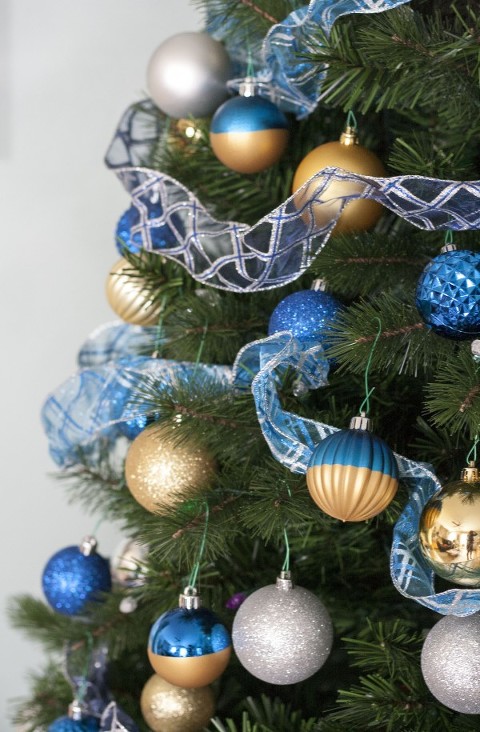 DIY hand dipped glass ornaments for the big tree came next, and were also a cinch to complete. A little glass bowl filled with equal parts Modern Masters metallic gold paint and water was all it took, plus a little careful hand holding and overnight drying.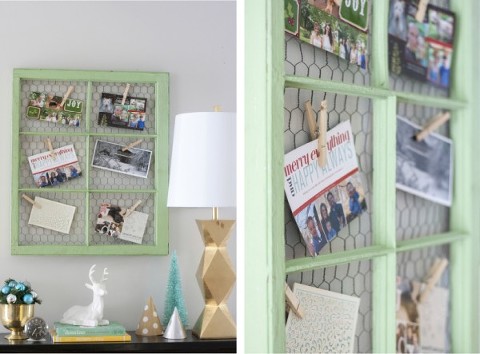 And finally, I repurposed our trash-to-treasure chicken wire message board into a festive Christmas card display. Although this came to us as is without requiring a single tweak, it would be easy as pie to put together on your own. All you'd need is an old glass-less window, some chicken wire, wire cutters and a staple gun.
For the full breakdown on these and more holiday DIY projects, click through to The Burg – and big thanks to the team for giving our living room its 15 minutes of fame up on the big screen!