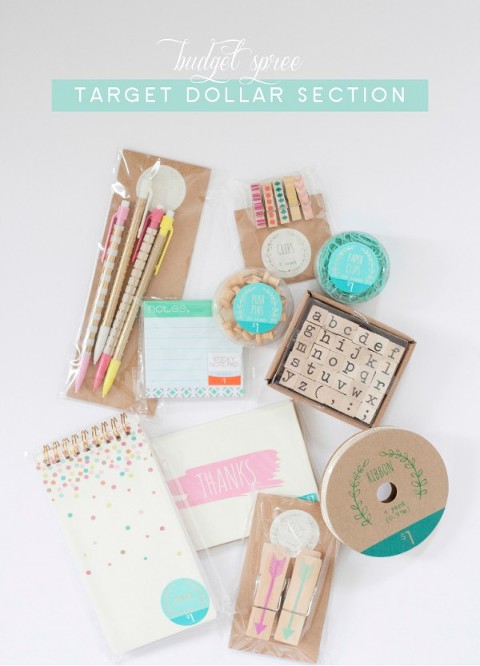 Have you guys discovered the treasure trove that is the Target dollar section? I have found myself gravitating more and more often to this little mini aisle. In the past, it was mainly because of their limited time holiday trinkets, yet a recent shopping spree yielding a particularly exciting armload of everyday pieces that I just had to share.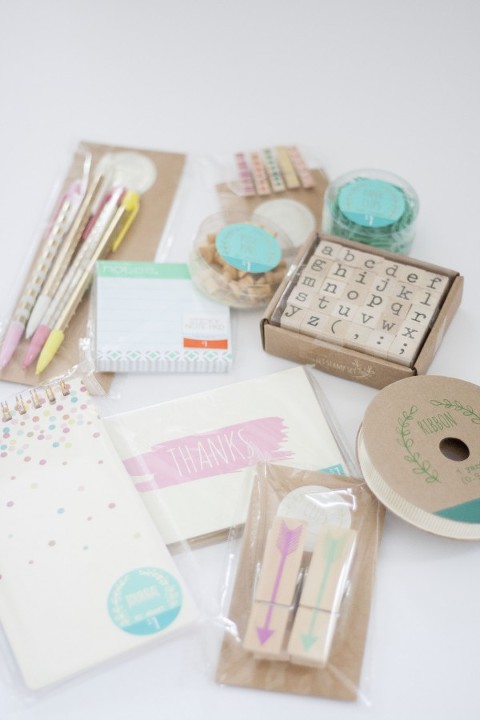 Although the little set of alphabet stamps clocked in at $3, every other piece you see here cost just one measly little dollar each. Mint paper clips, ADORABLE wooden push pins, arrowed clothespins, glittery mechanical pencils—I could go on and on. The colors, the patterns, the functionality…It's all perfection.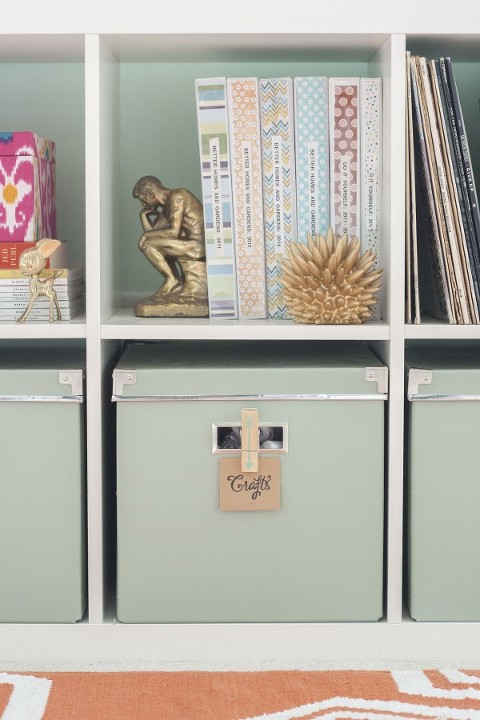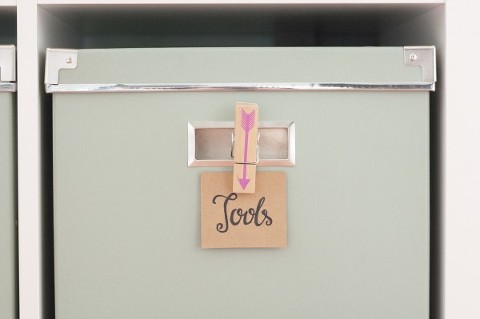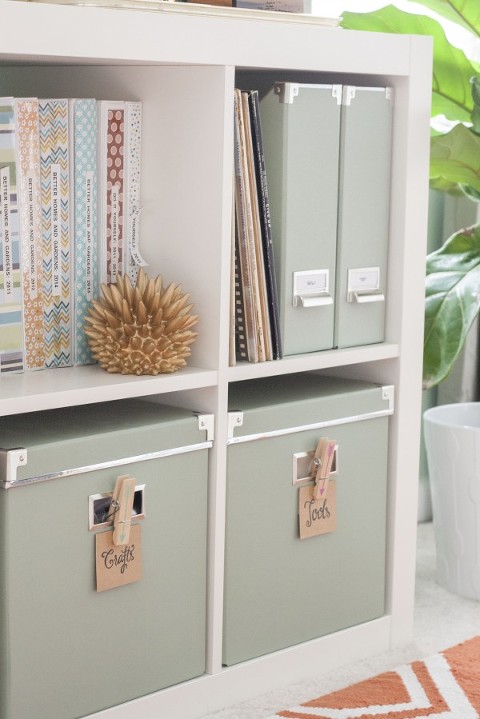 The first thing I did was unwrap everything from its plastic and kraft paper packaging. Then I started placing the goodies throughout my studio. The arrow clips, for example, now show off paper labels (recycled from the packaging!) on my craft and tool boxes, while (pictured below) you'll see that the mini clothespins and polka dot notebook were immediately set up by my computer for easy access.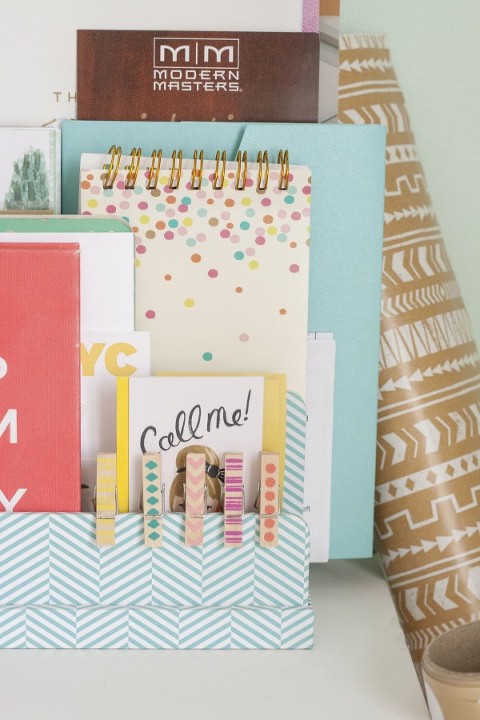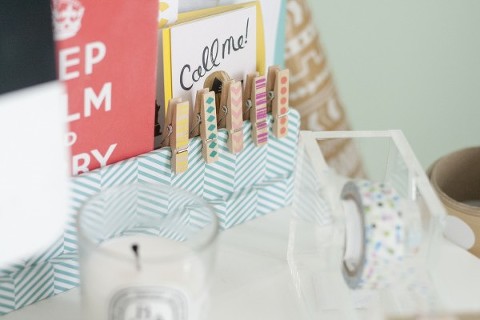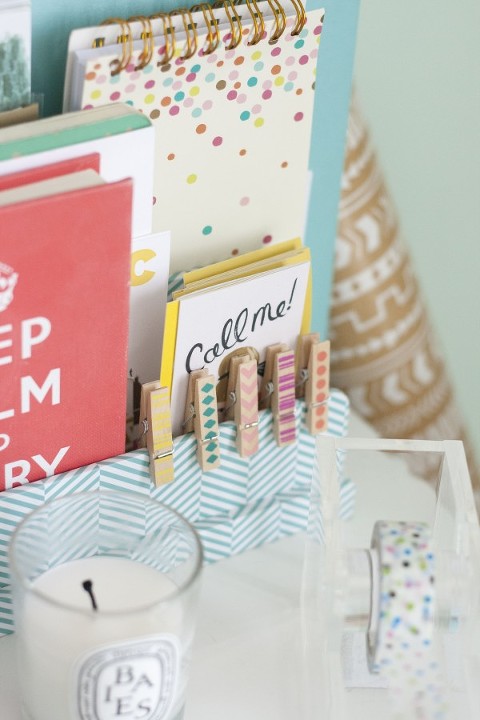 Where did the wooden clothespins end up? Added to my inspiration cork board, of course! Is it slightly overcrowded? Definitely. But, in my opinion, you can never have too much inspiration. I adore the quirky look of the new pins alongside my existing collection of fabric wrapped tacks, which were snagged from a past Olivebox.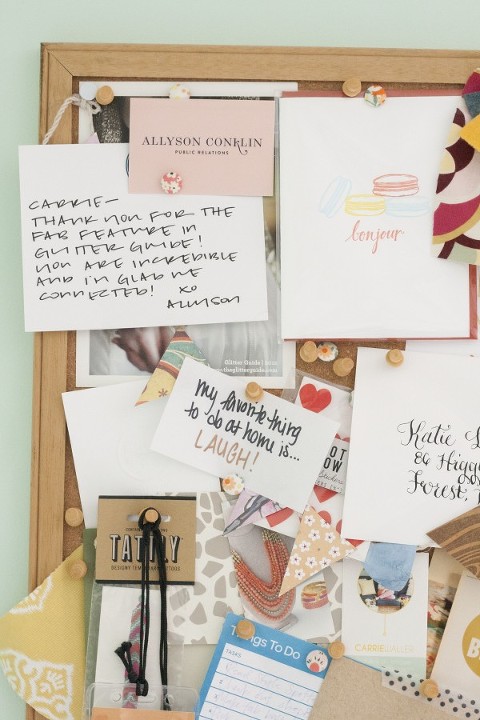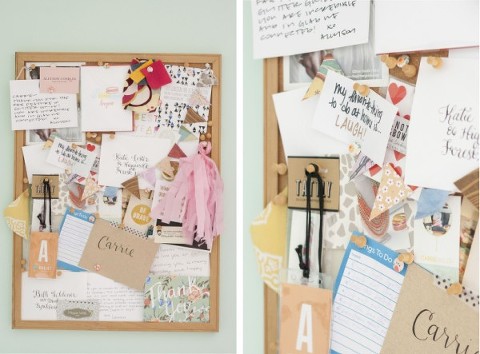 I have lately found myself in spontaneous need of post-it notes while on conference calls or in mid-brainstorm at my desk, but I never seem to have any on hand. Thank goodness for Target. Now I not only have a set of pretty mint colored notes, but I also have matching paper clips—because we all obviously need our post-its to match our paper clips. A new pink and gold mechanical pencil is the perfect finishing touch.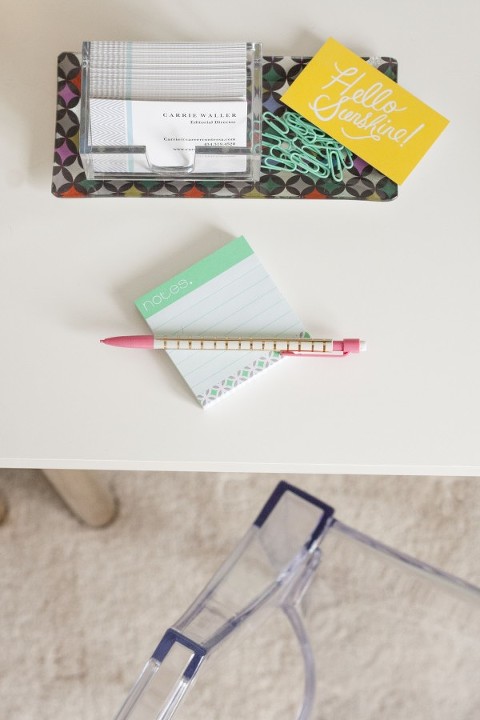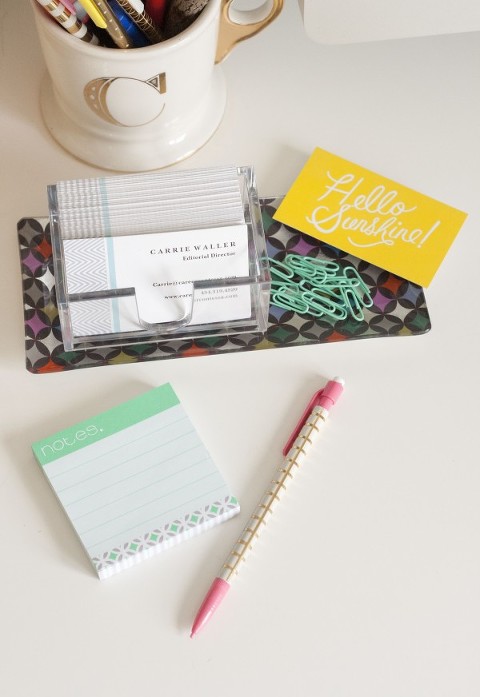 What treasures have you uncovered in the Target dollar section?
P.S. In case you were wondering, this post is NOT in sponsorship with Target. I'm just giddy over the new collection…