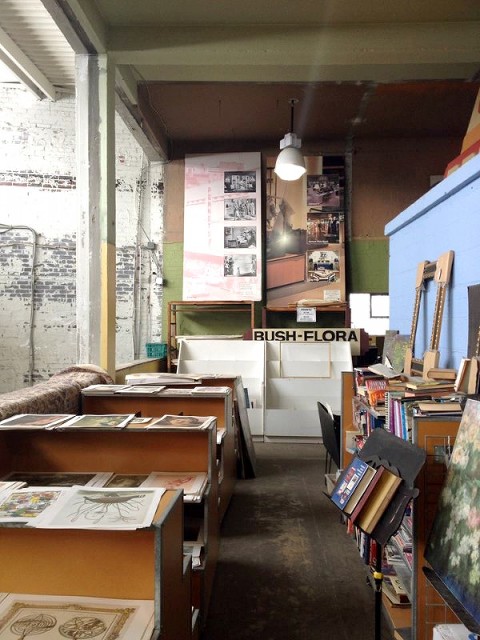 We don't have many claims to fame here in Lynchburg, Virginia. Sure, we've got the Moore & Giles and J.Crew headquarters within shouting distance (speaking of—rumor has it that J.Crew cords are $10, locals!). Oh, and Britney Spears makes an occasional appearance. But, for the most part, things are pretty quiet around these parts. So when a (semi) local salvage and antiques shop just 45 minutes out of town forges ahead with its own cable TV series, it's a BIG deal.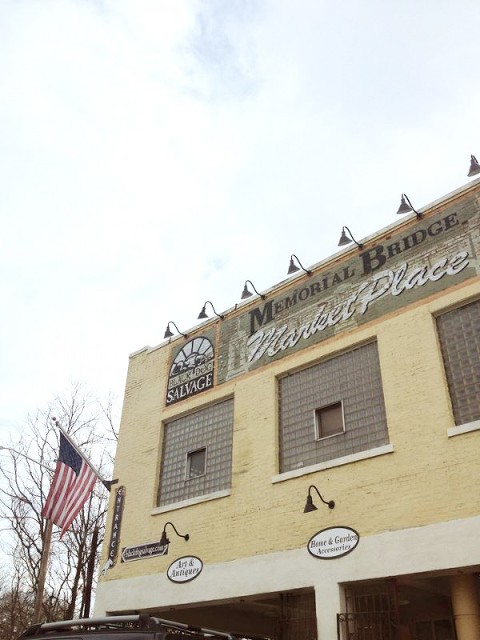 Enter Black Dog Salvage. You may have seen the shop featured on HGTV or DIY Network under the name of Salvage Dawgs. I've been hearing about the business for ages, but, incredibly, had never found a chance to visit it. That is until John and I decided to take a spontaneous trip out of town for Valentine's Day, and found ourselves within ten minutes of the place. Please excuse my iPhone pictures, but I wanted to give you guys a peek within the 40,000 square foot warehouse. If you're anything like me (and I assume that we must be kindred spirits if you're a reader), then you, too, will go ga-ga for the goodies around every corner.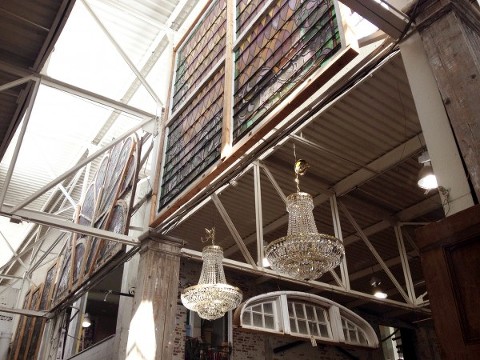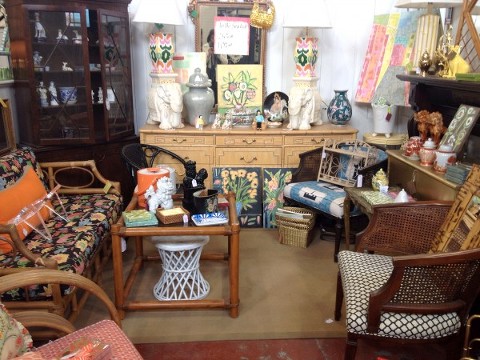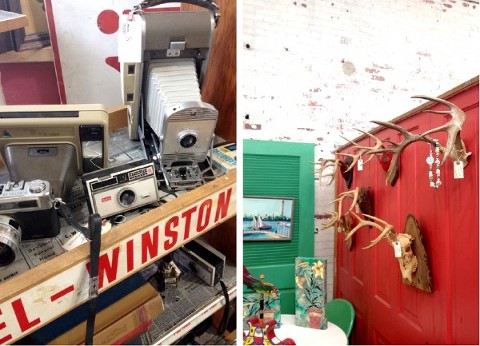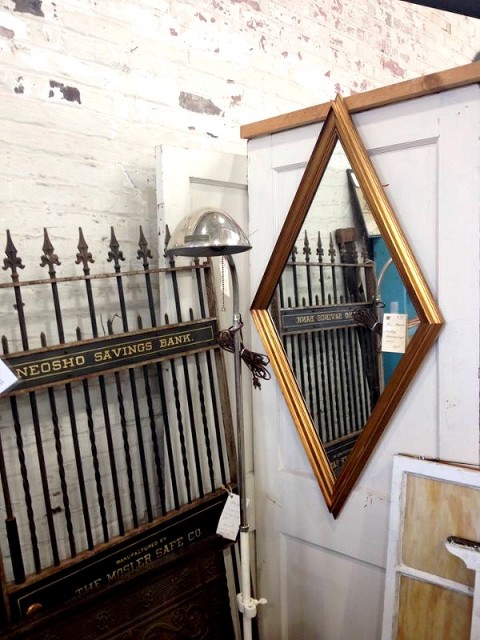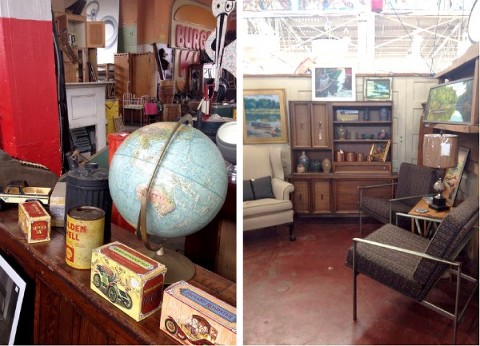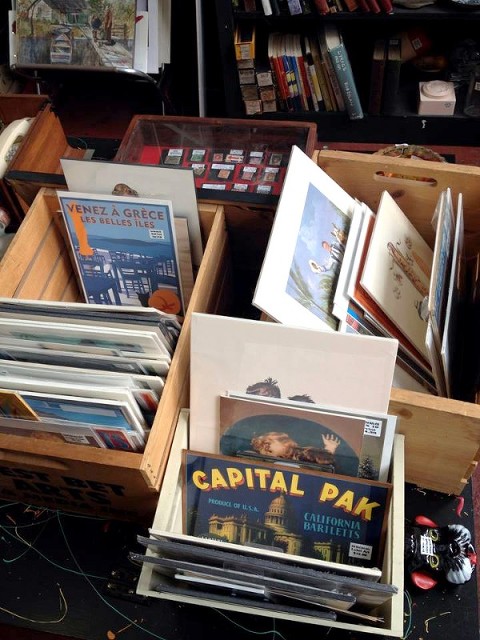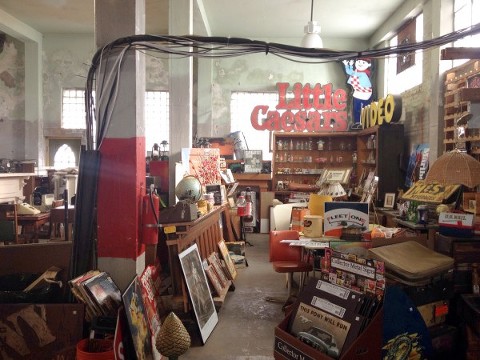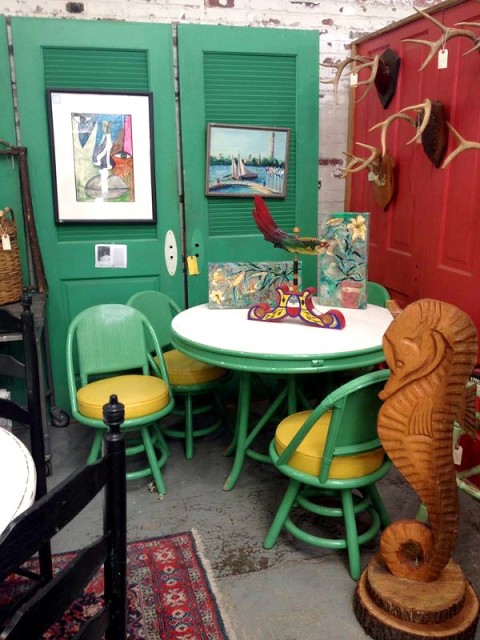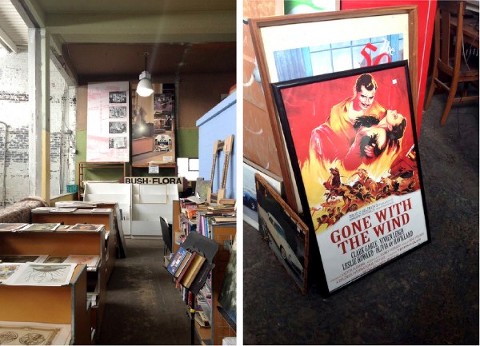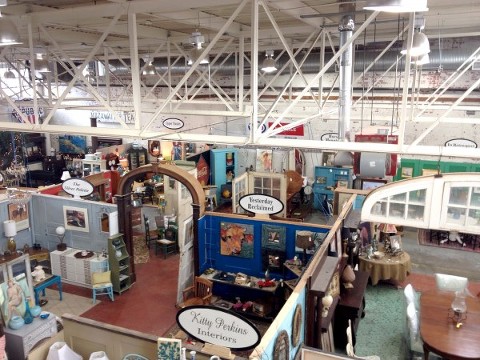 So—million dollar question. What did I buy?? Somehow I managed to contain myself (if you call snapping photos around every single turn "contained"), and picked up nothing but a can of white Annie Sloan chalk paint for a furniture project that I have in the works. I'll tell you what, though. If my budget had been unlimited…We likely would have come home with a truck load.
What would YOU have bought?
Connect with Black Dog Salvage: