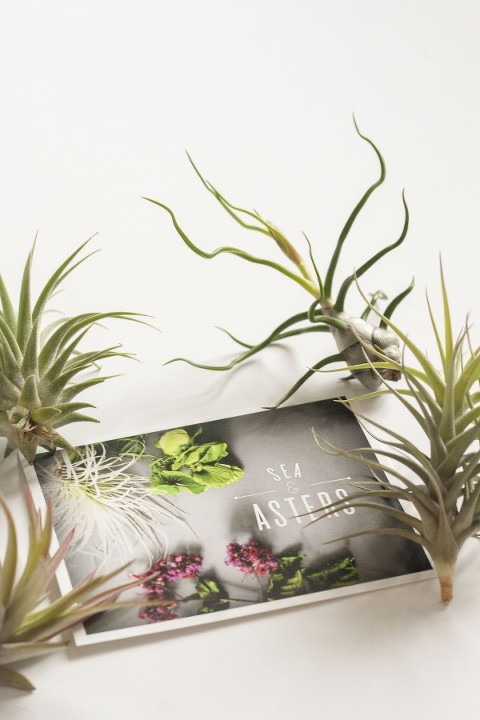 Although I post a few times a year about pretty plantings added to our front stoop or a shelf inside, I rarely share the "Where are they now?" updates (here's one candid exception to that rule). The reason should be fairly obvious. I have a terribly potent black thumb—everything that I plant tends to wither and shrivel up within a couple of weeks. Happily, I think my streak has finally met its match.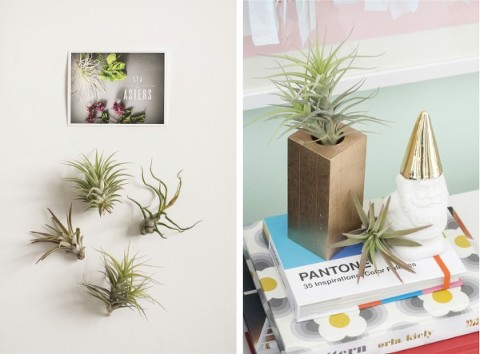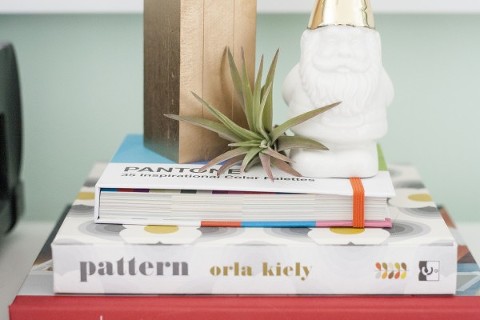 Sea & Asters isn't a new name to this blog. I had the pleasure of interviewing Monica and James last summer for a quick 'Etsy Spotlight' feature, and throughout the course of our communication and doing a little extra research behind the brand, I was introduced to the idea of air plants. The sculptural, artistic silhouette, the practically nonexistent upkeep? I'm surprised that it took me this long to purchase a set for myself, but purchase I did.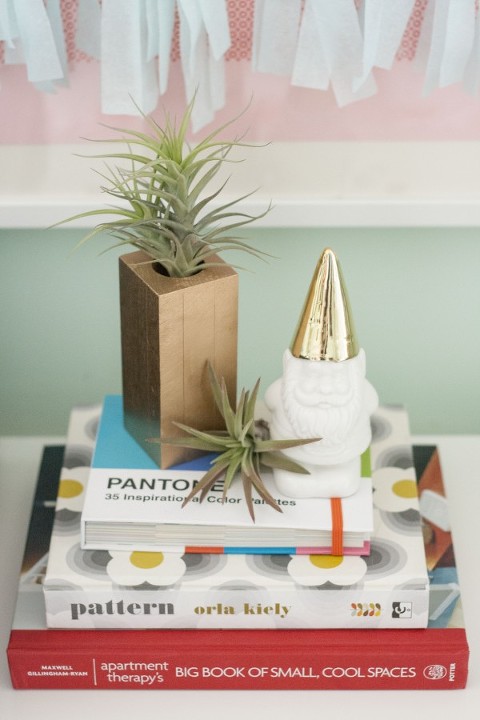 The fact that these little lovelies can be set anywhere I want without worrying with soil and proper drainage made styling them a cinch. A couple ended up in my studio, one placed au naturel on a stack of books and the other in a little wooden pedestal my dad built. The other pair went to our bedroom on the nightstand in a terrarium, although the soil is ultimately just for looks.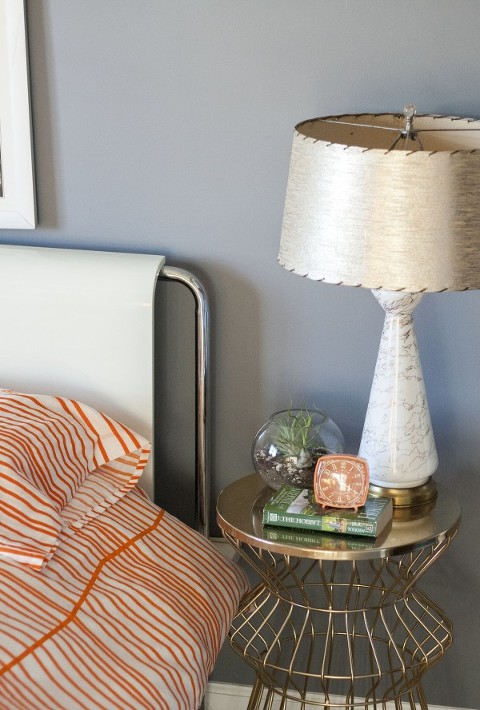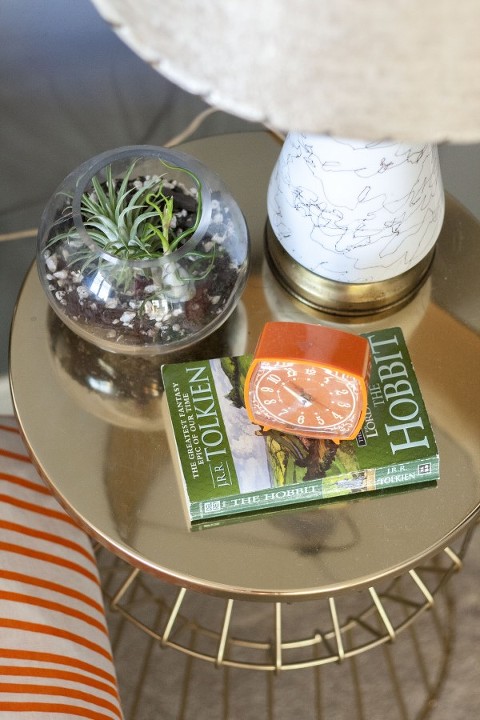 Thanks to Sea & Asters for continuing to be an inspiration in our home.
P.S. HAPPY BIRTHDAY MOM!!!!!!