Just a quick update—If you notice something a little bit different about the site this morning (or if you happened to stop by over the weekend) you're right! With my three-year blogging anniversary coming up at the end of the month, I decided to switch up the header area with something a little cleaner and more neutral. I hope you enjoy the minty fresh vibe as much as I do!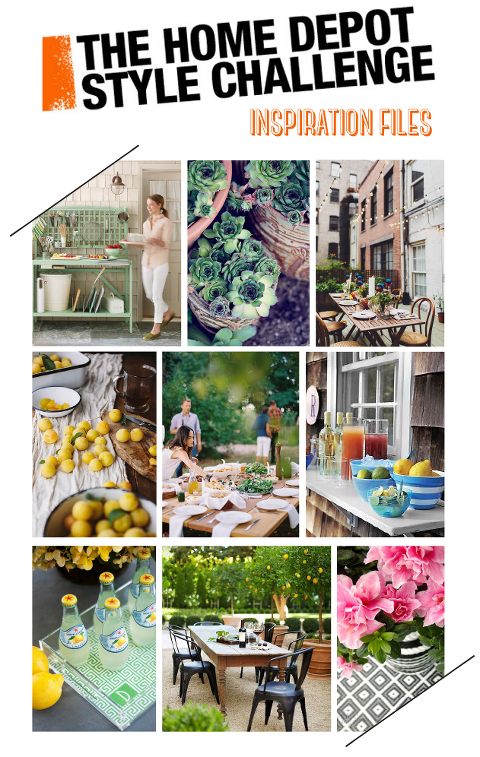 1 | 2 | 3 | 4 | 5 | 6 | 7 | 8 | 9
This may sound a little bizarre, but I am utterly convinced that, when I really, truly never expect something to happen, it miraculously does. Like if I subconsciously hope for my very favorite song to come on the radio, that's the moment when it will start to pipe through the speakers.
Case in point, the Home Depot's Patio Style Challenge. I distinctly remember looking through the posts last year, innocently thinking just how fabulous it would feel to be part of the Style Challenge team. Little did I know that this season would be the one. I am so excited and honored to have been asked to take part in this year's annual challenge, and can't wait to ring in the warmer months with a little extra color and flair. It's definitely cause for celebration, and I can't wait to do exactly that by way of some exciting outdoor DIY projects currently hidden up my sleeve.
Above, you'll find just a few of the pins from the Patio Style Challenge Pinterest board that this year's team is collectively adding to. Got any of your own links to share? I'd love for you to leave them in the comments. Come oooooooonnn springtime…