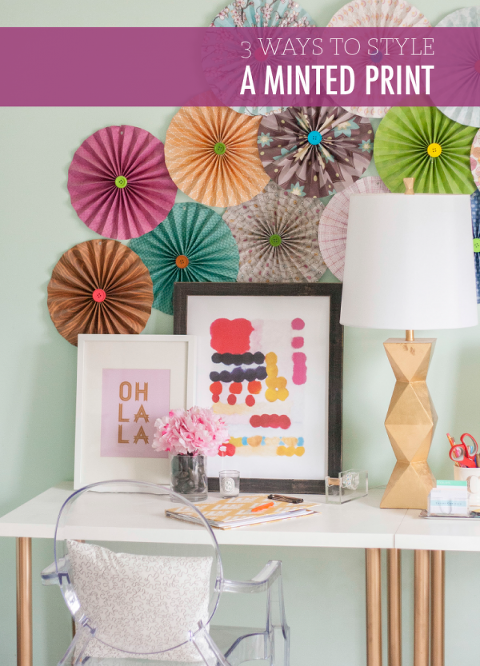 Art and me? We're best buds. I've got it tucked away in boxes, pushed under the bed, hidden in the closet behind John's collection of plaid flannel shirts and, of course, "stored" on just about every wall in our home. But don't feel sorry for the hidden pieces—I am constantly shopping our collection, rearranging art and gallery walls, shifting pieces from one room to another. It's a constant game of musical art in this household—which reminds me, we should probably purchase stock in wall spackle one of these days.
So when Minted got in touch to propose a collaboration centered on their array of carefully curated, continually refreshed wall art prints it would have taken an army to hold me back. In the end, I chose a piece by artist Kristi Kohut called "What You Want." Despite days (literally DAYS) of vacillating back and forth between this print and that print, not to mention the framing options, I am so pleased with our latest abstract addition. When the print arrived in the mail, I could hardly wait to get it hung on the wall, a reaction that got me thinking…Where and how should I incorporate it into our existing decor? Ultimately, it came down to the three options.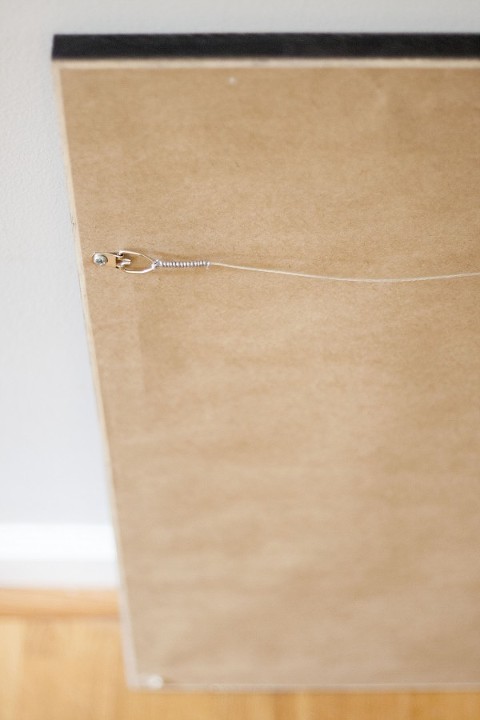 Styling option number one? The answer may just be the most obvious, at least in this day and age—added to a gallery wall! I popped it right up on the end of the existing collection in our living room, and it was the perfect complement to the abstract-meets-pop-art-meets-folk-art vibe that we have going. The wonderful thing about a gallery wall is that it's not always entirely necessary that everything match. I particularly like when the pieces feel a little odd ball beside one another. It makes the whole installation more interesting to look at in my opinion.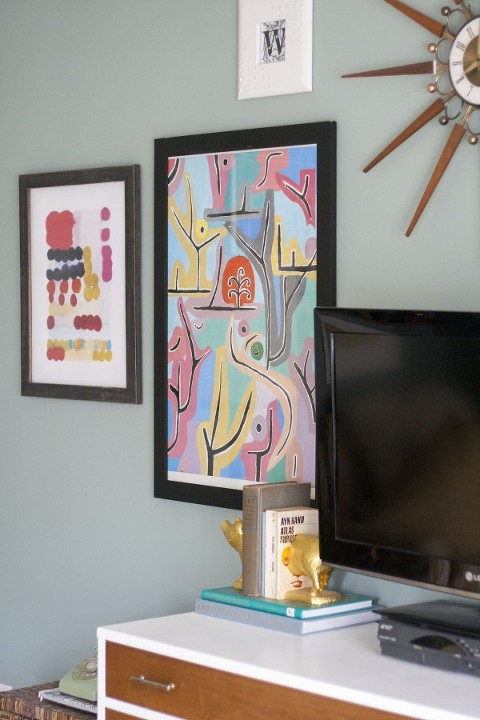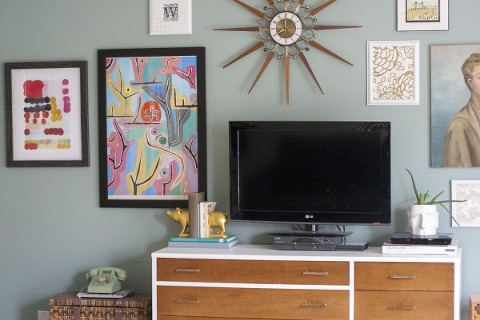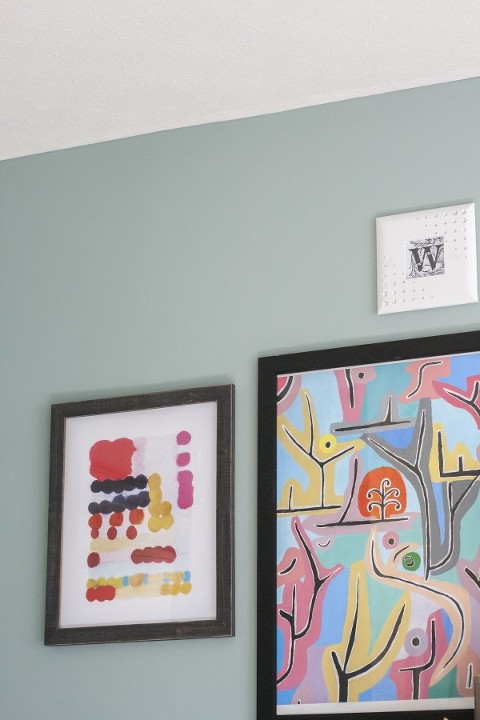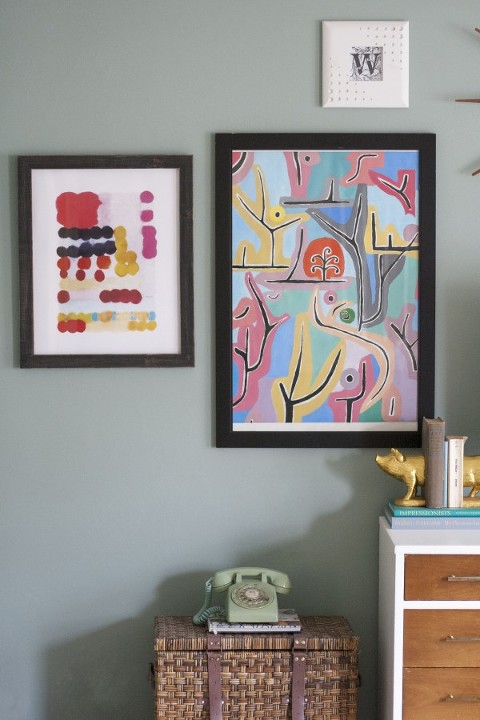 For my next trick, I decided to allow it to play the field on its own, accompanied only by a simple DIY tassel banner. With our bar cart beneath, the Minted print really makes this little corner of the room extra, extra special. I had just a little bit of selfish fun in the styling here, playing up girlie shades of pink. By incorporating a pink labeled bottle into the mix as well as a handful of pink striped straws, the bar cart set up now makes sense alongside the decidedly rosy banner and print. Simple as that!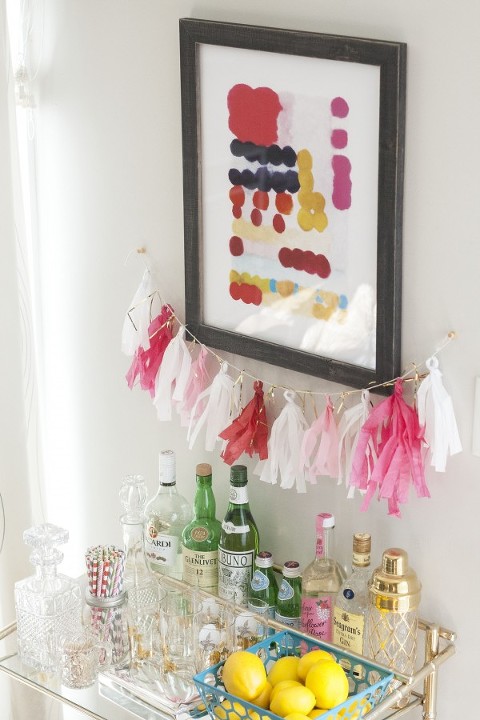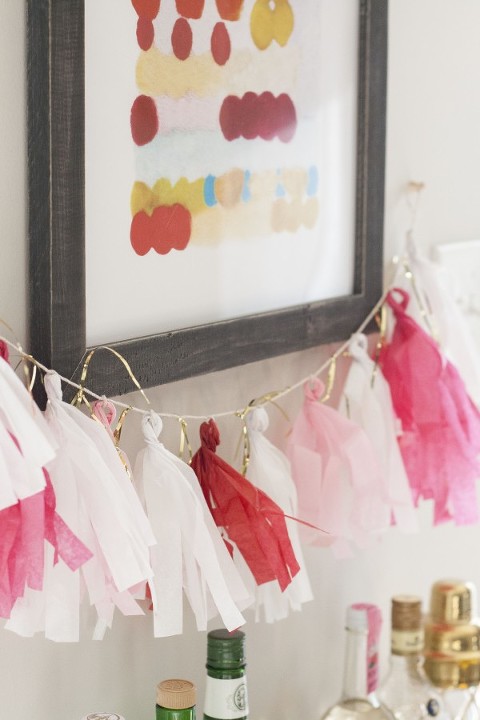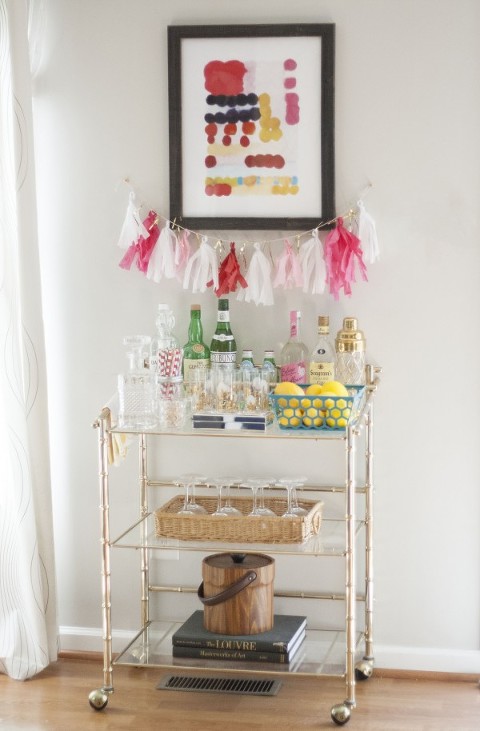 And finally, the third styling option is my most recent favorite—the lean. My "favorite" because, number one, it doesn't put a hole in the wall, which this for-sale-by-owner homeowner welcomes. But secondly, this option makes it so simple to layer and mix with other prints. Here, I stacked it on my desk behind a "Oh La La" print via Lulu & Georgia, and it just instantly made sense. The best part? It took about 30 seconds and NO TOOLS.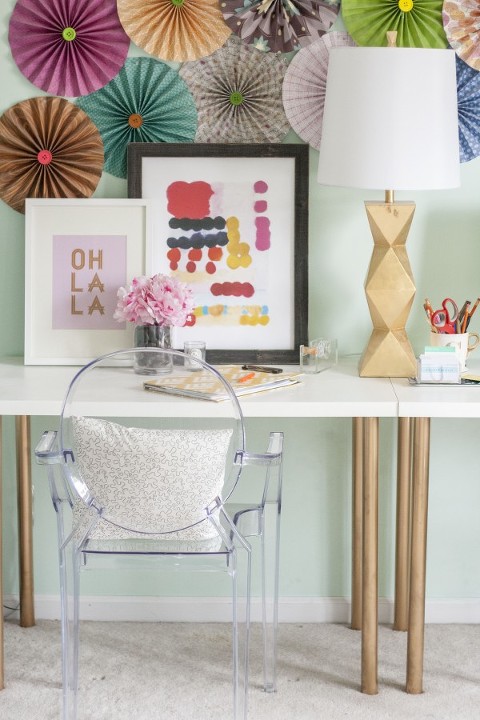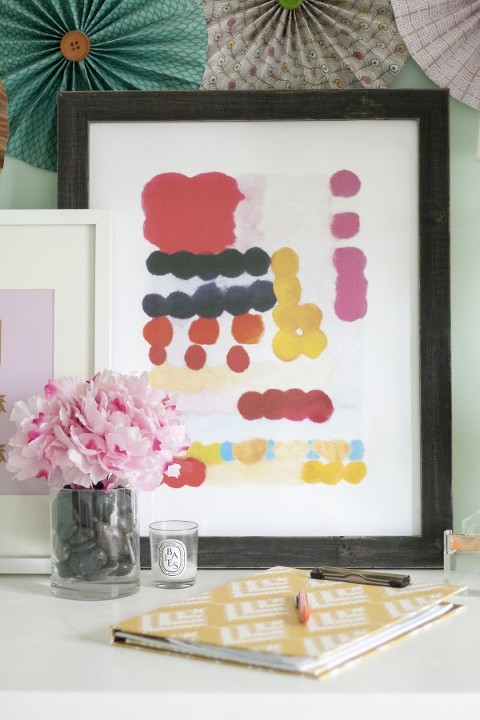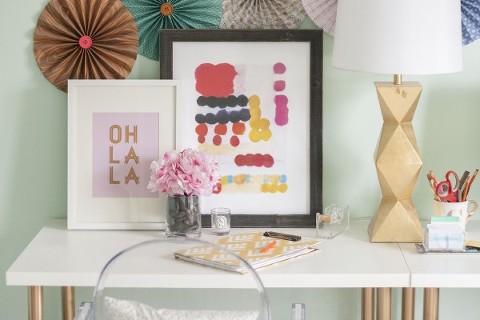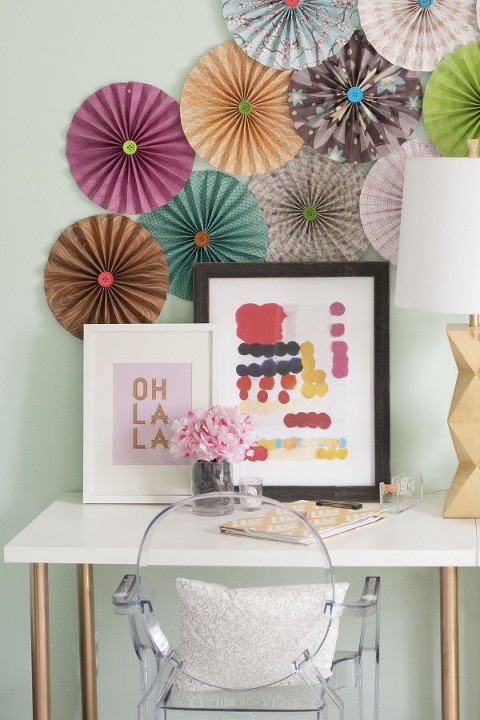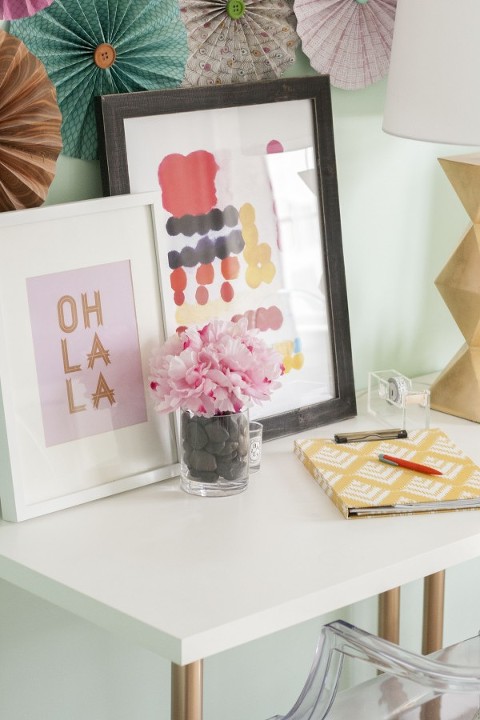 Oh, and SURPRISE!! I just announced a $100 giveaway towards YOUR favorite print from Minted! Get the details, plus the link right here.
This post is a collaboration with Minted. All ideas, words and opinions are my own. Thanks for supporting the sponsors that allow me to create fresh, authentic content like this on Dream Green DIY. And don't forget to wish Minted a happy 6th birthday!! Hop over to enjoy 15% off with code 6YEARS.