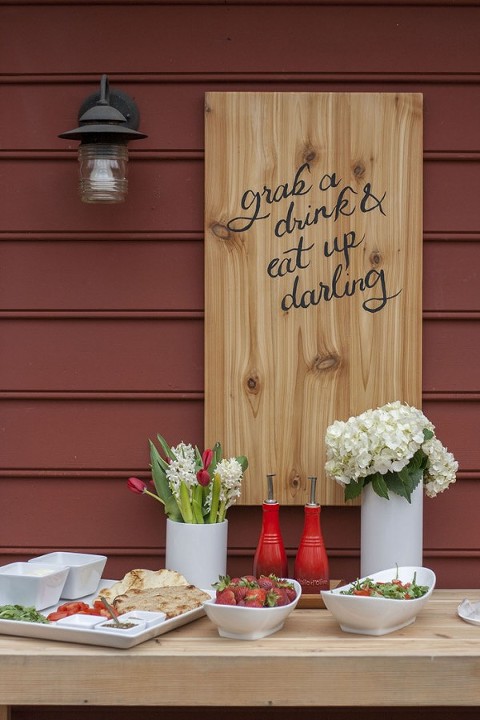 First of all, thank you so much for all of the wonderful support following my Home Depot Patio Style Challenge reveal!! Every word of encouragement means the world to me, and is precisely why I bust my tail to create projects like this (in the most positive of ways!). One project that I didn't expand too much on though over on the Home Depot's blog was my cedar calligraphy sign. It wasn't something I intentionally left out—I just didn't realize it would be such a popular piece to the patio puzzle! So, by way of a tiny bonus, I'm spilling the beans on how to make it right here on DGD.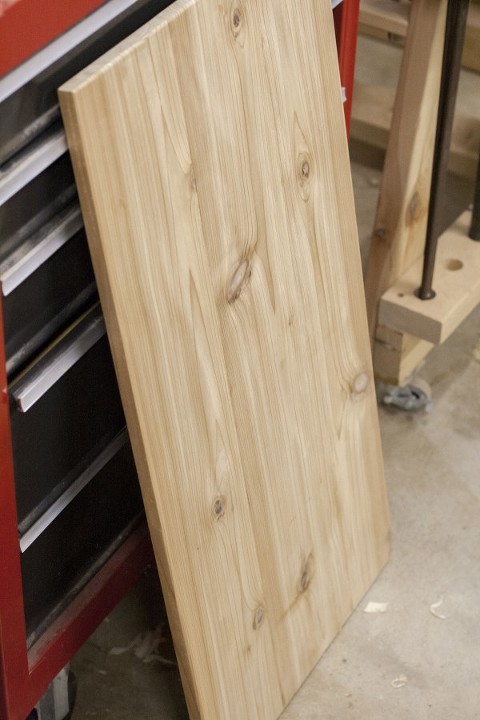 My dad actually stepped in (yet again!) to make my vision a reality. He took care of the actual assembly of this project, so I'm not able to give you a construction play-by-play. Essentially though, he planed down a length of cedar board, cut the long piece into several shorter pieces, laying them down side by side and attached them using (I imagine) biscuits and wood glue. This is definitely his forte, seeing as I have barely any patience with numbers and detail work. Happily, it came out top notch, as always!
As disappointing as this description is, you can easily pick up a precut, pre-planed sheet of wood from The Home Depot. This is what I would have done had I not been blessed with a master carpenter as a father.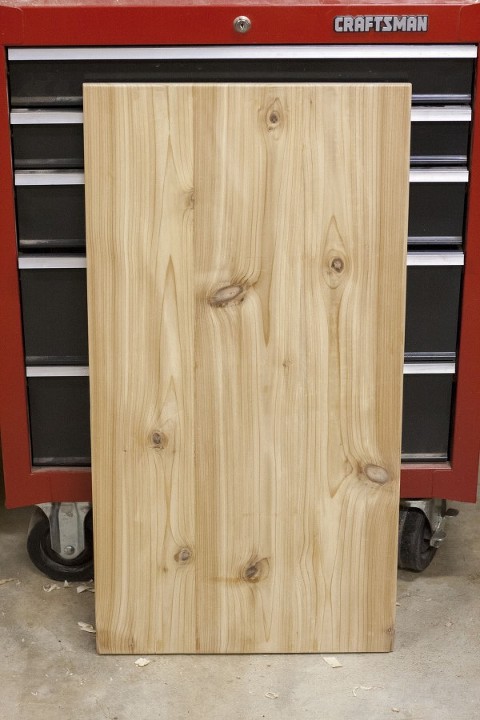 With the wood prepped and ready to go, I then designed a phrase in InDesign using my favorite digital calligraphy font, Katie Rose. A little tilt, some off set text, and we were ready to go! Next, I placed my computer at my side with the file open and, first with a pencil and then with a tiny detail paint brush and black acrylic paint, I transferred the words right to the piece of wood.
My brain comes equipped with four years of observation training, care of art school, so this step was kind of second nature for me, but if the idea of eye-balling it is a little outside of your comfort zone, no problem! Simply click here for a printable version of the phrase and, using transfer paper from the craft store, trace it onto your surface and paint from there. And say this phrase isn't your cup of tea—create your own customized template by purchasing the font that I used right here (Hurry! I just saw that it's 30% off as of now!!).
A coat or two of wood sealer finished the project off and guaranteed that my words and wood stayed pristine throughout this and every spring season to come.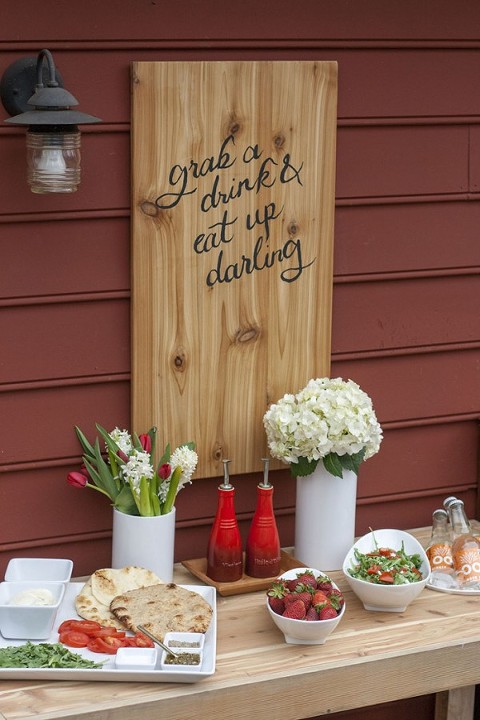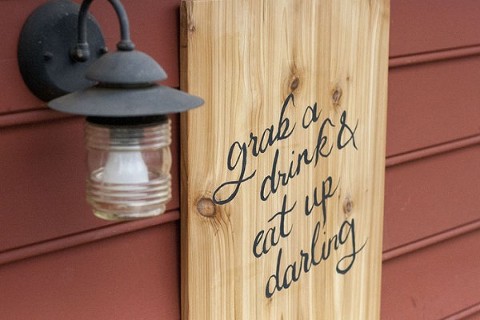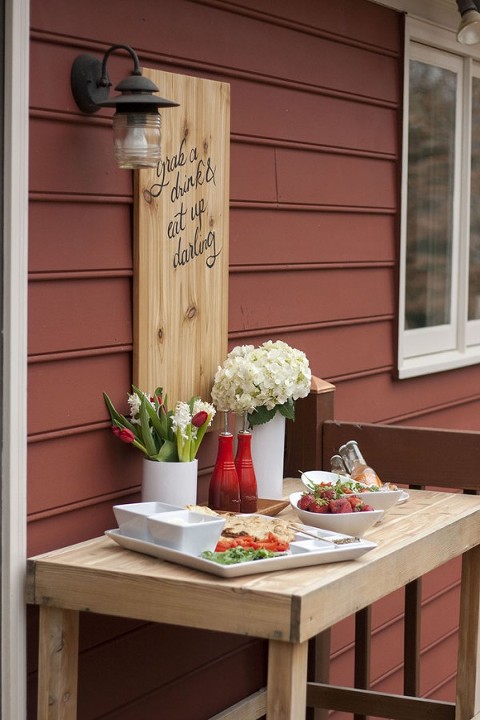 Before we all head off into the weekend, I've got some fun news to share! I had the immense pleasure of interviewing American Dream Builder contestant (and last episodes big challenge winner!) Elaine Griffin for Better Homes and Gardens. Catch the full feature, complete with her designer tips and tricks, on the BHG Style Spotters blog. Elaine was a dream to chat with—she was so down to earth and made me smile every time one of her replies ended up in my inbox. Sending happy thoughts her way for a big win come finale!!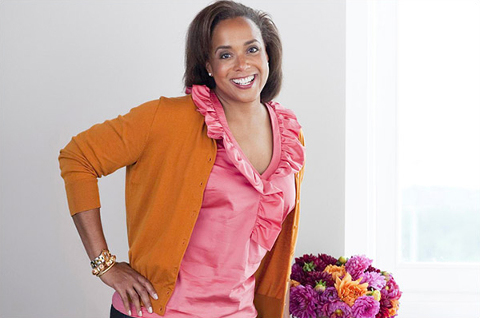 SaveSave