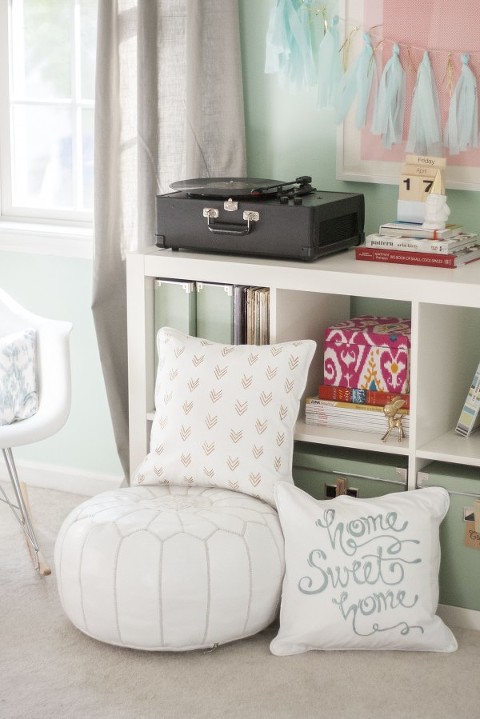 I tend to change my mind about accessory throw pillows on a near-daily basis, so I've finally decided that budget buys are really the best option for me. My latest concept? The idea of hand-painted designs on plain white pillow cases (scored for next to nothing on eBay) that can be unzipped and folded away when my mood changes.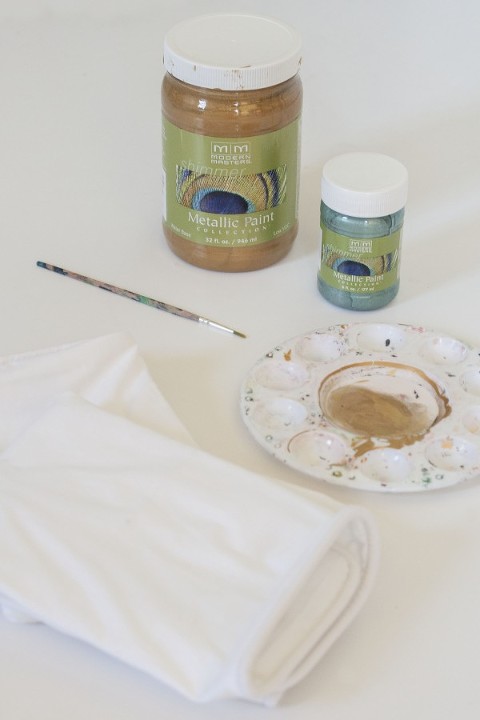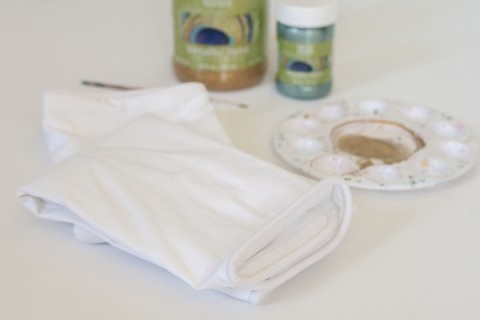 As with any fabric project, the first step was to iron. Although I tend to speed my way through project steps in order to get to the finish line a couple of minutes earlier than projected, I've learned that ironing is one project to-do not to ignore. Nothing ruins the final look of a fabric project more than unsightly creases.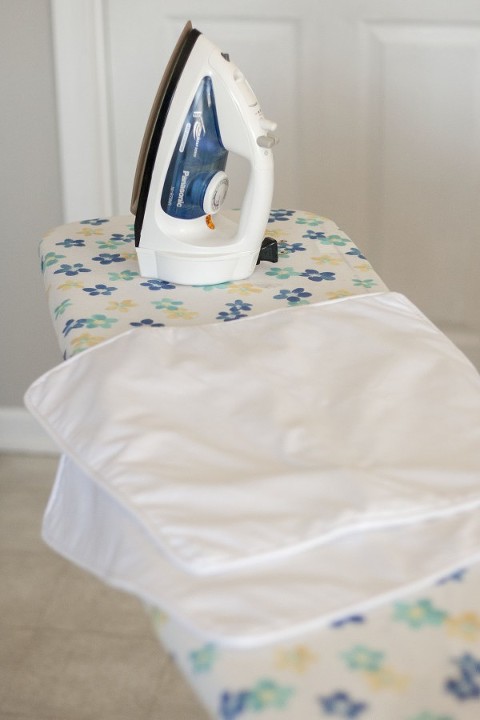 Then, inspired by this pillow featuring hand lettering by TheFabulizzShop and a patterned tray from the Nate Berkus for Target collection, I grabbed a paint brush, my go-to metallic paints and set to work. It definitely wasn't the fastest process, but with Jess Lively's latest podcast playing in the background and the windows open to let in the springtime breeze, I couldn't have dreamed up a better way to spend my Saturday afternoon.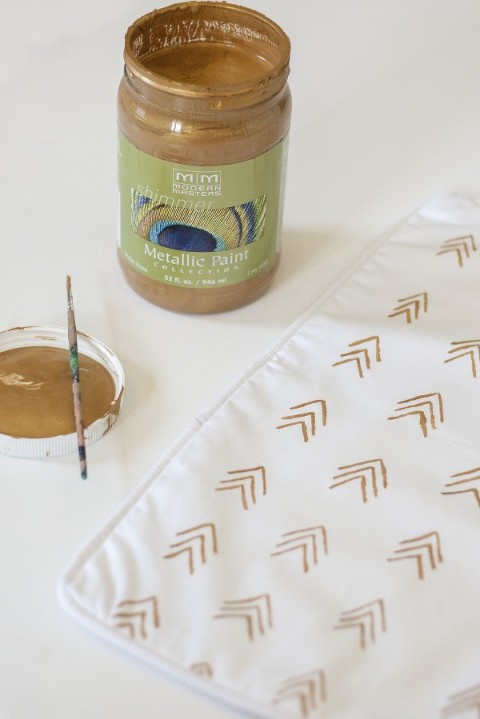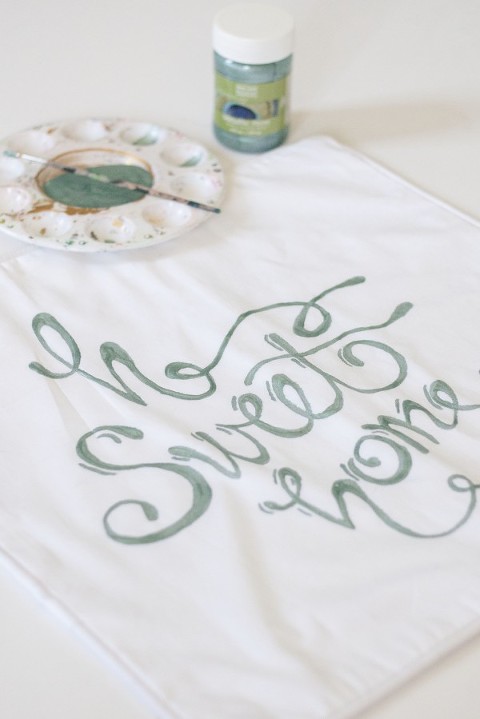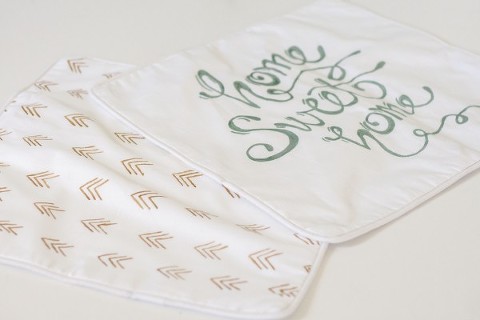 I love how the final pillows turned out and, as a "mom" of four pets, I also love the washability of the customized cases. That SAID though, I wanted to make one important point. Although I do adore my DIY pillows, I hope that you support the artists/designers who inspired this project! In case you want those links again, the pre-printed pillow can be found here and the tray here—both at totally reasonable price points, too.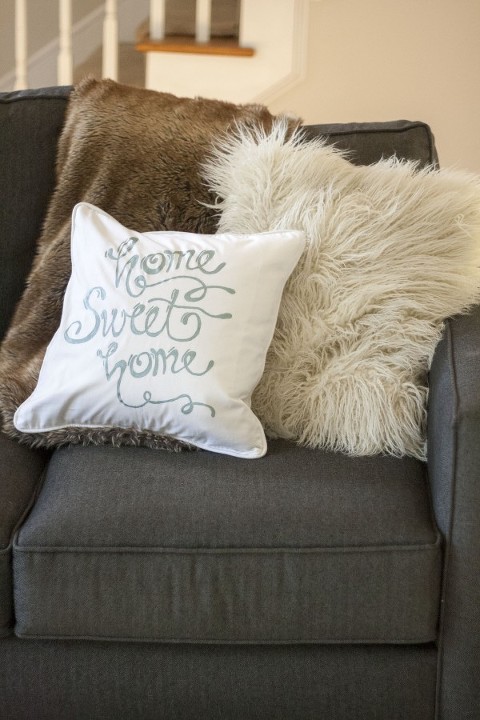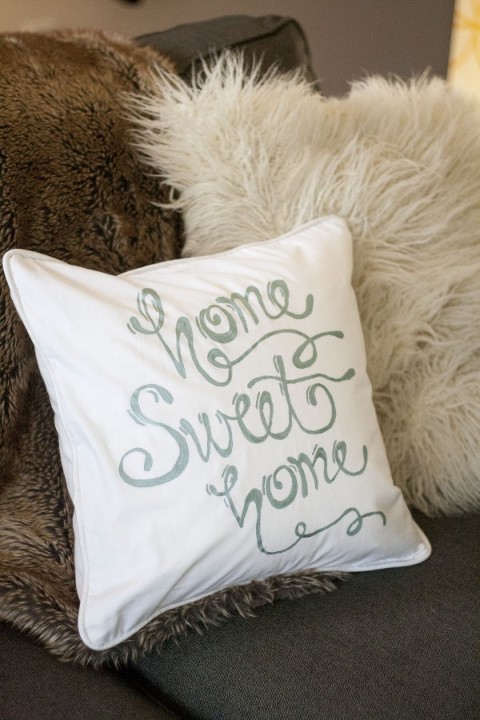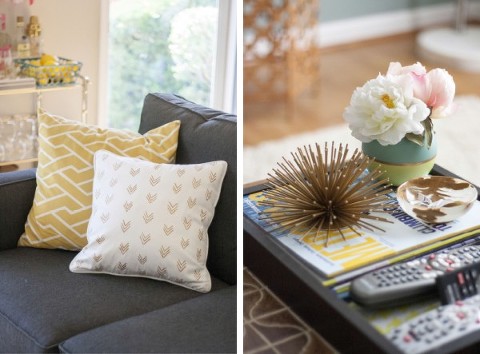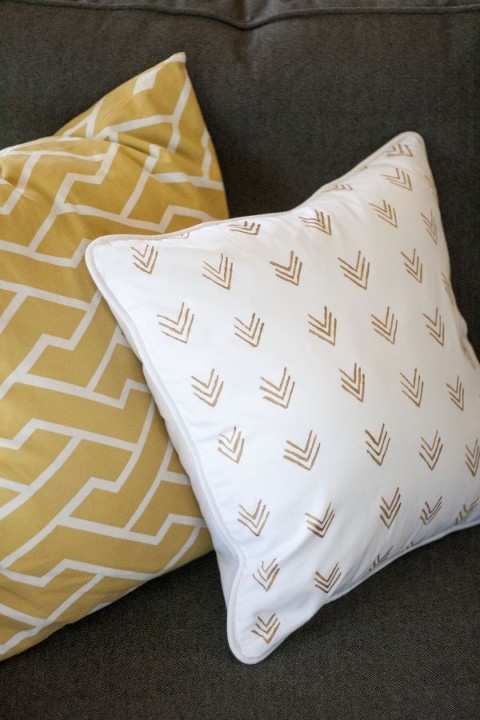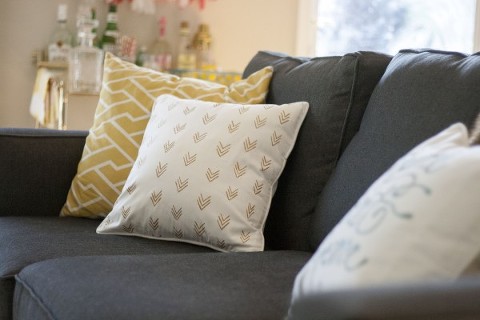 Oh, and before I head out, I wanted to share some exciting news! I'm actually flying out to Atlanta this weekend to intern at this month's Blogshop!! I've been a dying to get to this blogger-run workshop for ages and am pretty sure that the moon heard my squeals of excitement when I got the offer to intern while on vacation a couple of weeks ago. I can't wait to tell you allllllllll about it next week—stay tuned!
P.S. In case you didn't hear, I've partnered up with Uncommon Goods to give away a $50 credit in honor of Father's Day. Enter here before next Tuesday!