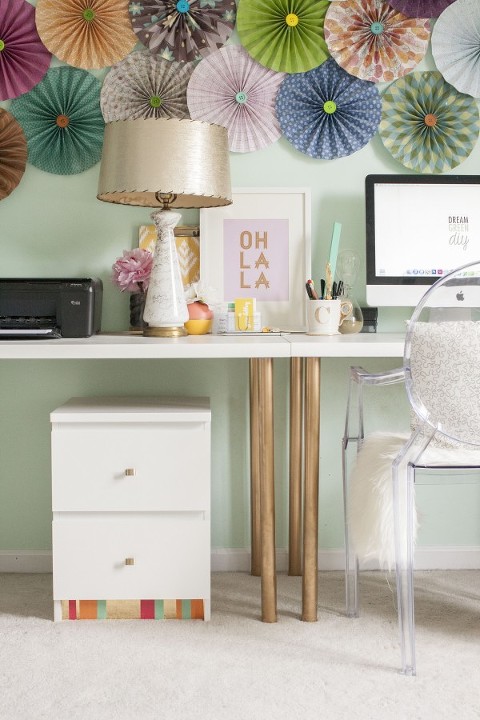 Bland, boring, blah…All easily describe the super basic (though perfectly utilitarian!) Malm series care of my favorite budget home goods mecca—IKEA. To remedy the situation without breaking the bank, I decided to make the most of on-hand crafting supplies and a little inspiration gleaned from one of my favorite dynamic designer duos—Joy Cho and Emily Henderson.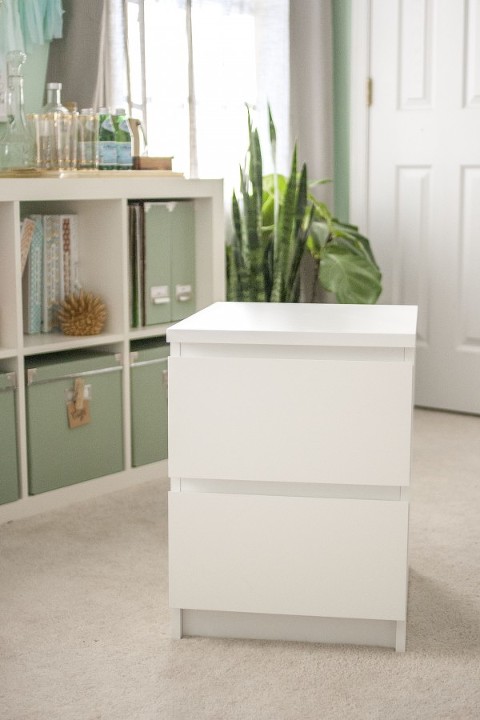 Since I'm positive that none of you could have missed the momentous occasion, I won't go into too much detail of Emily Henderson's design of the Oh Joy! studio. But one thing I definitely do want to zero in on is the extra special toe kick makeover that Emily created in order to add a little spunk to Joy's storage situation. White cabinetry accented with gold metallics and pops of neon color? To say that I was inspired would be an understatement. And I'm finally (finally!) putting that creative light bulb moment to good use on a smaller scale IKEA side table that I picked up for a mere $50.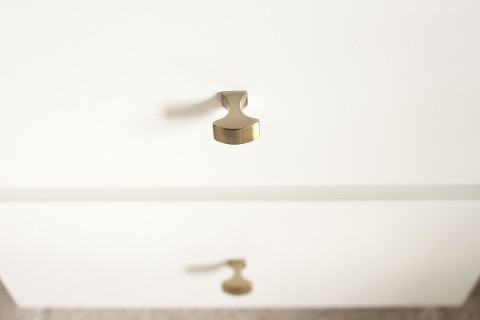 First things first. To dress up the clean-cut face of my nondescript side table, I started by ordering a pair of inexpensive brass drawer pulls from eBay. In keeping with the mid-century inspired silhouette of the hardware used in the Oh Joy! studio, I went with a scalloped retro shape. Then, after finding the center of each drawer, I predrilled holes and screwed the hardware into place.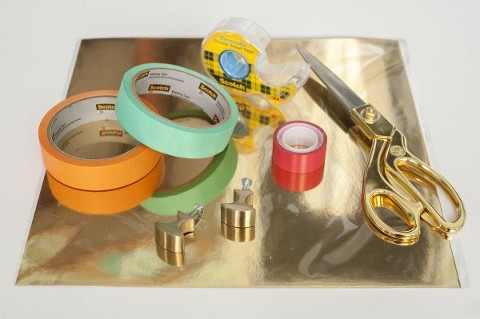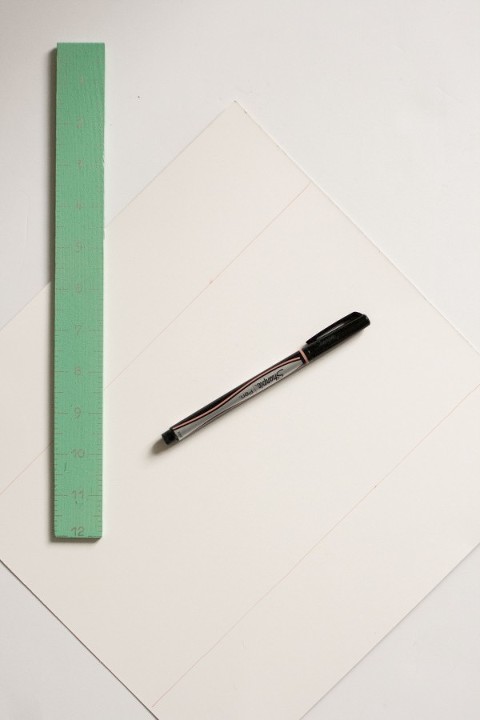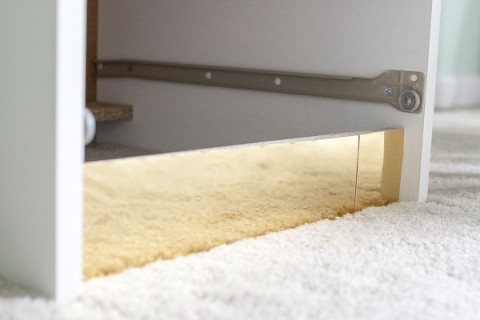 Although Joy and Emily splurged on $90 gold contact paper for their project, I went a more modest route, instead manipulating a piece of $2.00 gold paper from the scrapbook section of our local craft store. First, I measured the height of the table's mini toe kick and then cut the scrapbook paper down using a straightedge as my guide. Since the 12×12 sheet of paper didn't quite fit the width of my table, I added a small scrap to one side knowing that the tape used in a later step would mask the quick fix. A bit of double-sided tape on the back of the metallic paper works to hold the two pieces firmly in place.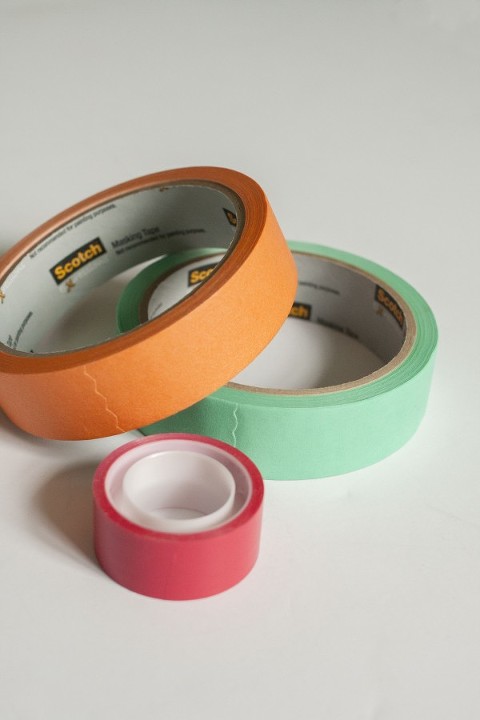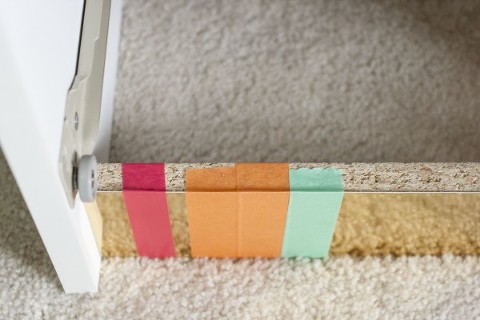 Finally came the "wow" factor. Again, costing just a couple of dollars apiece, I bought rolls of solid colored neon tape to mimic the tape used in my inspiration image. Fuchsia, teal and orange combine with the gold underlayment to bring a ton of character and personality to my once-bland budget buy.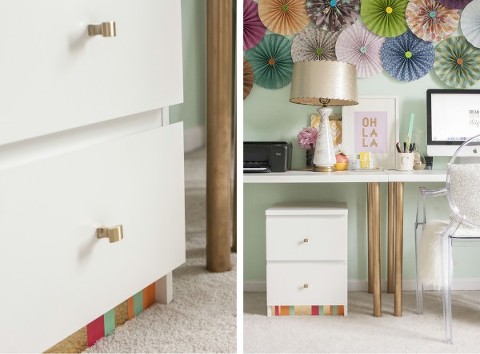 You certainly can't call this little side table "boring" any more! With fresh new hardware adding pizazz to the drawers and stripe upon stripe of color finishing off the bottom, I think that I found the perfect way (for me, at least!) to make the most of creative inspiration and my hard earned dollars. Oh, and the final tally for this 20-minute DIY furniture makeover? It clocked in at just $59.99.
SNAG THE LOOK:
IKEA side table: Buy it
IKEA desk: Buy it (DIY gold legs)
Ghost side chair: Buy it
Faux sheepskin: Buy it
Oh La La print: Buy it
Monogrammed mug: Buy it
Acrylic business card holder: Buy it
DIY paper pinwheels: Make it