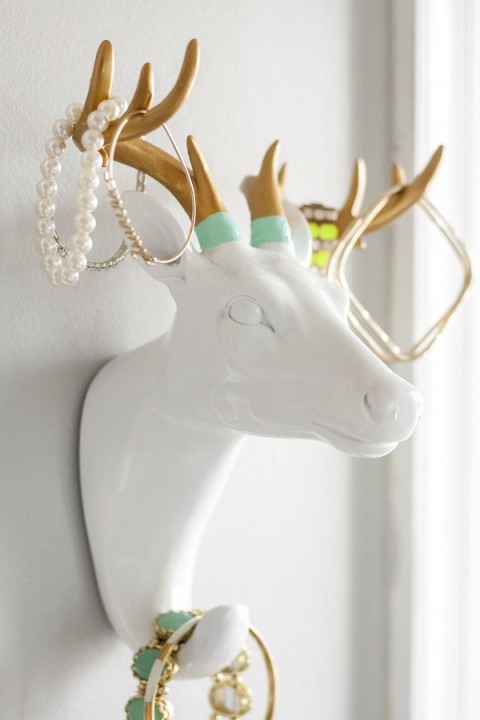 Hello from Indianapolis! I'm here at the 2014 Delta blogger event at their headquarters and am thrilled to be getting an inside peek at this venerable brand (and to meet a bunch of sweet, super creative fellow bloggers, of course!). I'll be dishing on all of the details next week once I have a chance to reorganize, but until then I'm going to let my newest DIY jewelry holder do all of the entertaining here on the blog.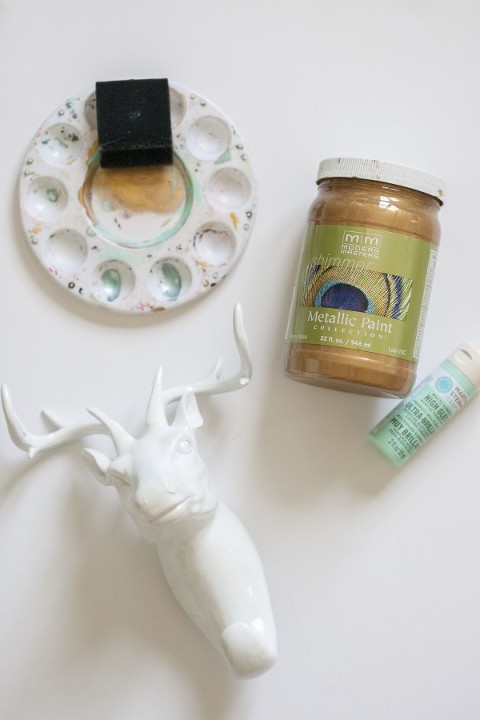 I actually picked up this white deer head hook several weeks ago while perusing the local Hilton Head Island HomeGoods. Vacation always calls for a little indulging, so it was a no brainer that we would save one afternoon for shopping. The initial idea for a painted deer head hook involved a bronze look-a-like that I planned to spray paint white, but then I found one already in white, and with a cheaper price tag to boot. Sold!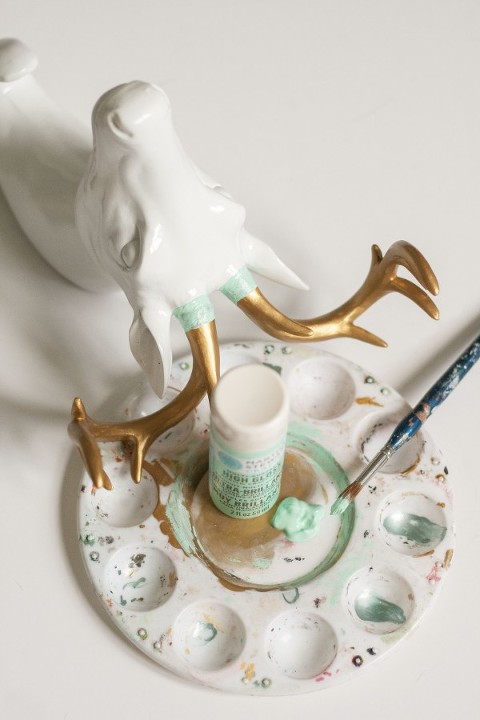 So all I had to do was give it my customized colorful makeover. For this process, I chose to run with my favorite combination of mint and metallic gold—the mint is from Martha Stewart and the gold is Modern Masters, both of which I have happily used over and over again. Using a small detail paint brush, I covered the antlers first in gold, and then added a small band of mint at the base of each antler.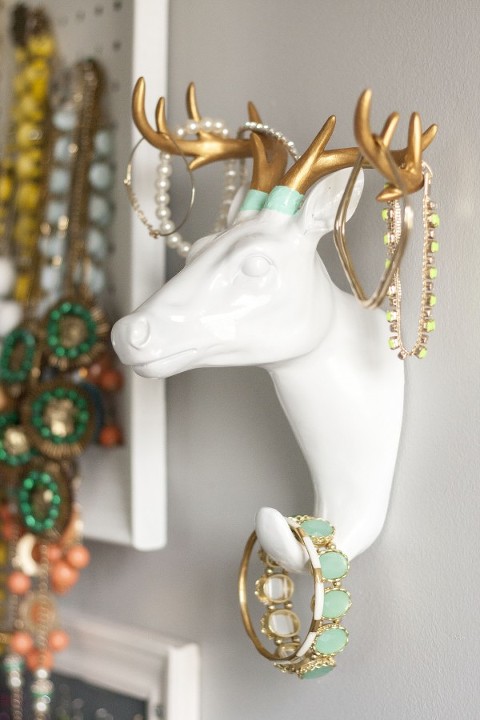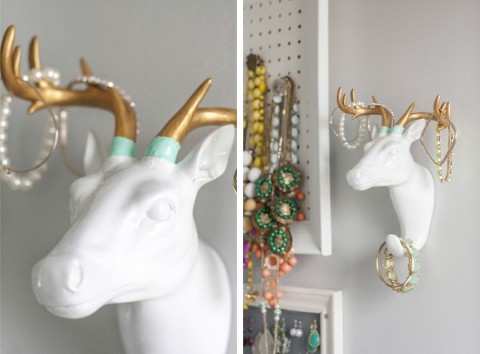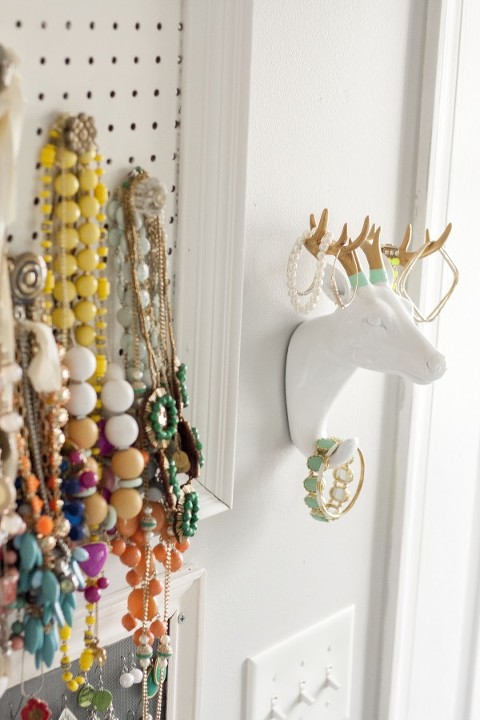 After letting the paint dry overnight, I added the newly made over hook to my bathroom wall and loaded it up with all of my favorite bracelets. It only made sense to use this piece for bracelets when, right beside it, I have two dedicated organizers—one for my earrings and another for my necklaces. Now everything is in its place and my OCD tendencies are satisfied…Cheers!
P.S. If you didn't hear the news, I am being featured in this week's round of voting in BHG's Ultimate Summer Bash! Click through to the contest landing page here and click the "Vote" button beneath my DIY dual purpose party/potting table. I'd SO appreciate your time and effort!!