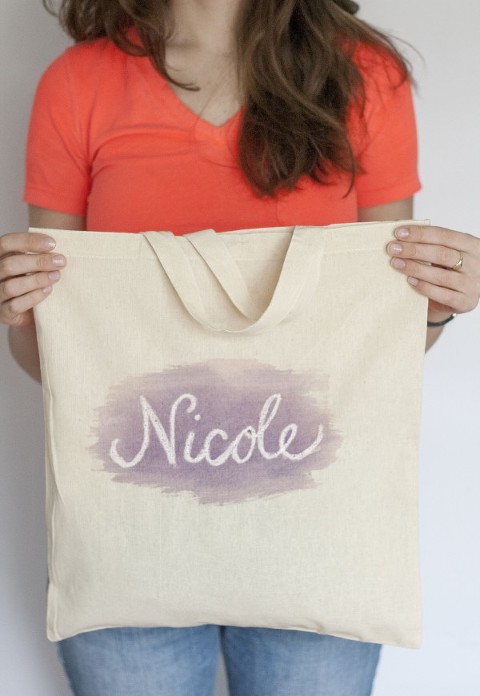 As my local readers may know, the latest issue of The Burg focused on all things wedding, and yours truly maaayy have popped up a time or two! I was so excited to get to work with the team to share a few snippets from our April 2012 wedding, plus I was able to work in a quick and easy DIY personalized bridesmaid tote, too.
I'll let you in on a little behind the scenes secret though—these named bags actually were sent out to my lovely group of Career Contessa editorial interns, who literally rock my world with their talent. So, even if a wedding isn't in your midst, these pretty watercolor bags hopefully can serve as an everyday gift idea that you can use all year long.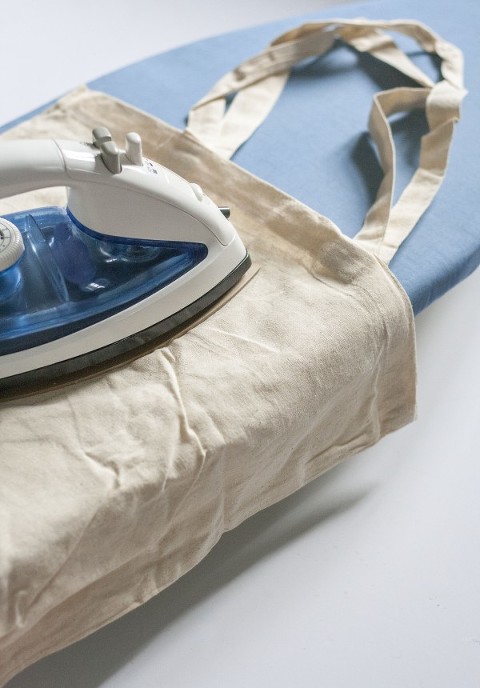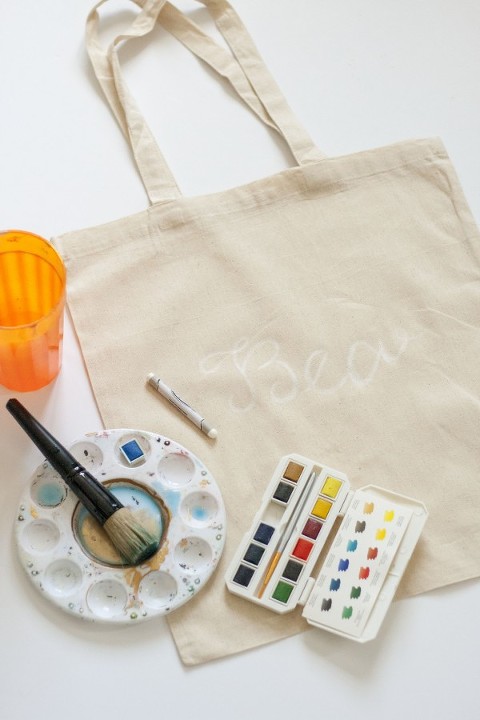 Begin by ironing your plain canvas tote smooth, and then grab a white crayon—any brand will do! Then use the waxy crayon to write out the recipient's name, going back over the letters a couple of times to be sure that the wax covers the area entirely. You may want to make your letters thicker than you'd think, too, for best results during the next step.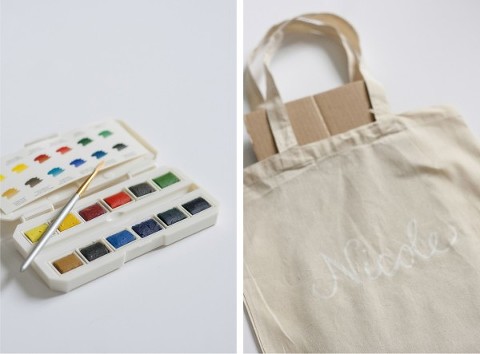 Next, slip a piece of cardboard inside the tote to protect the back side, and use a thick paint brush (I actually used a stencil brush because of the thick round shape) to coat the spot where you wrote the name with watercolor paint. The wax from the white crayon will naturally push the pigment away every time, leaving behind a perfectly visible handwritten name.
I was intentionally going for a natural wash of color, so I didn't mind my brush strokes getting left behind. That said, if you prefer a crisp edge, feel free to use painter's tape—I'm a big fan of ScotchBlue!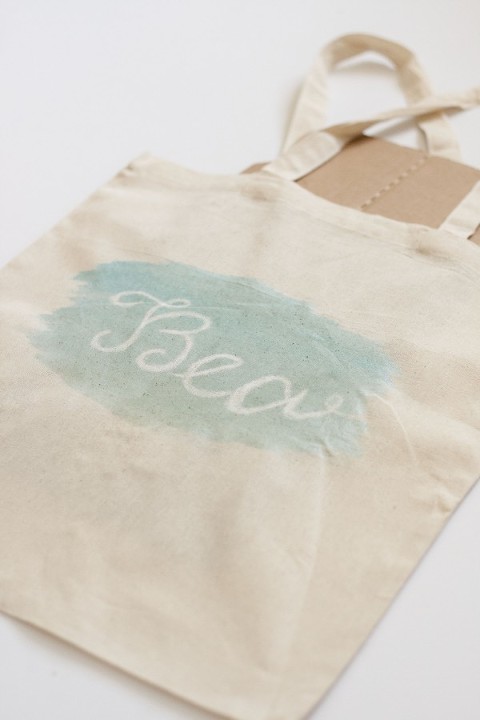 After letting the first coat dry, I loaded up my brush with a little bit more paint (and a little less water) and went back over the letters to make the area of color darker. Let the bag dry for 24 hours before boxing it up with tissue paper and bows!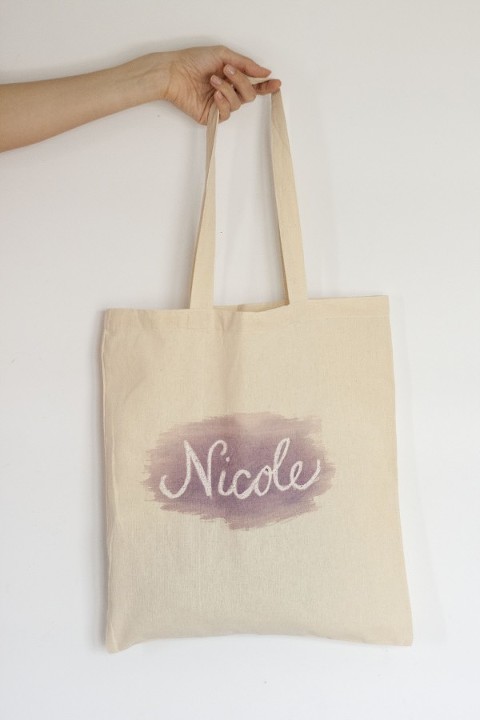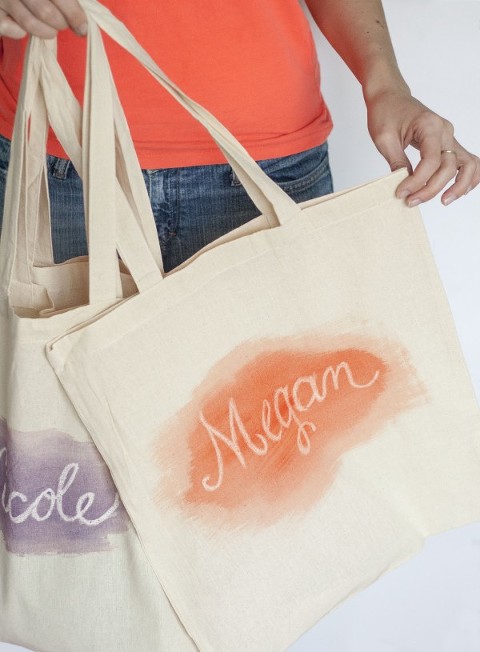 See the original feature in The Burg here.
P.S. Another 14 Days of Love giveaway launched today!! Hop over to The Flair Exchange for your chance to win a $100 gift card to Pier One. And in case you missed any of them, here's the list of links for all currently running contests. Good luck!