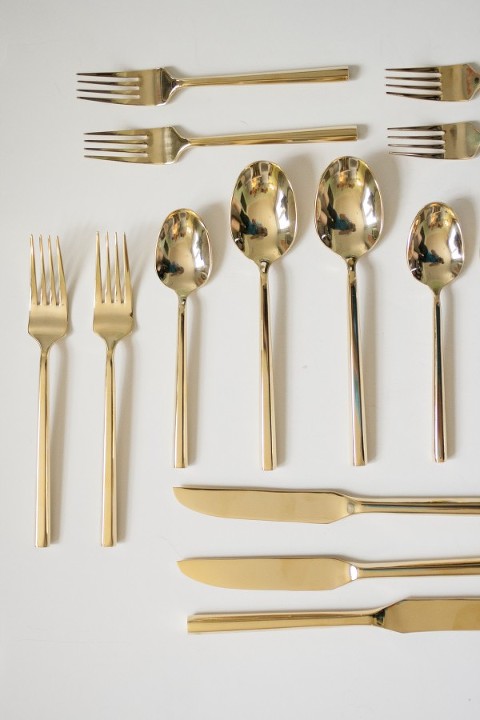 The latest craze to hit the interior design scene (or, at the risk of sounding hugely pretentious, the styling scene) has got to be gold flatware. The concept has been around for the past few seasons, really, and pops up on all the major entertaining blogs—Style Me Pretty Living, Camille Styles, etc.
Well, the subliminal messaging finally got to me, and as soon as I had a little extra dough in the bank, I pulled the trigger on my own glittery collection, namely this set of flatware in gold via Target (P.S. this is not a paid or sponsored plug!)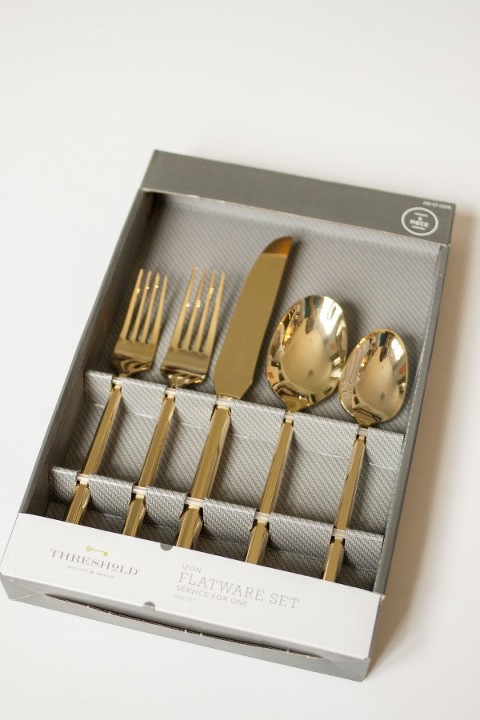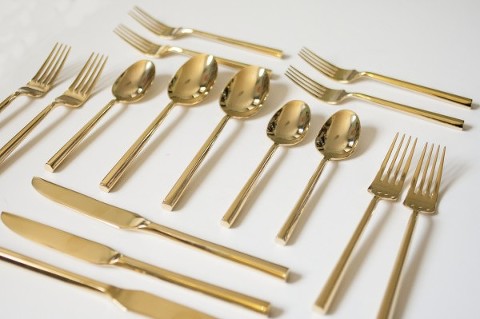 I decided to go with the Target flatware over, say, the very popular West Elm version for one main reason: dishwashability. While the West Elm collection is admittedly gorgeous and I had my finger on the "Buy Now" button, one glimpse of that dreaded "Hand wash only" line stopped me in my tracks. There is no way I'm going to wash all of our flatware by hand—not even in the name of gold. Luckily, I came across the Target version and actually liked it a little bit better!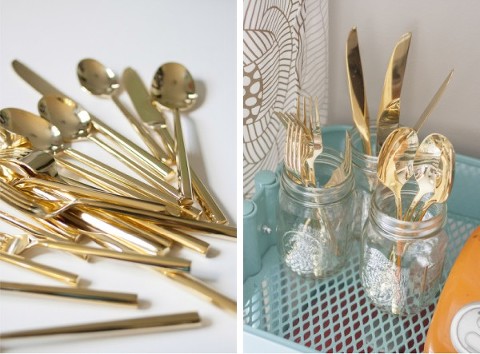 Unfortunately, I didn't at the time realize just how LUCKY I was to have been able to purchase the Target flatware. It pains me to be the one to tell you that the set is now sold out and not even listed on the site anymore…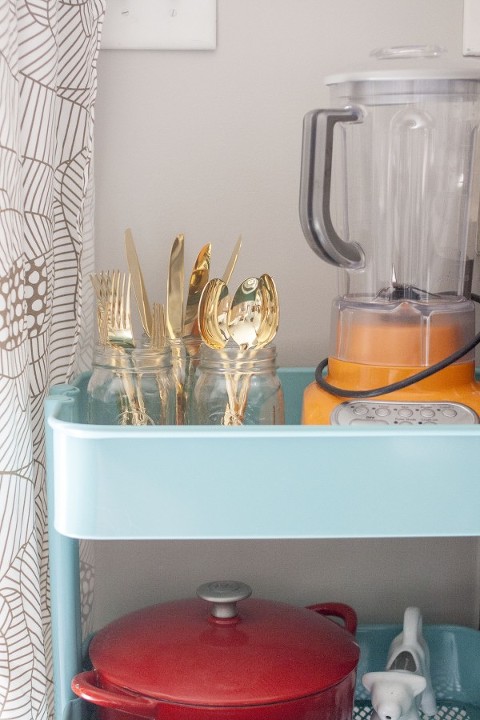 But all is not entirely lost if you, too, are dying to add gold flatware to your drawers (or, as in my case, a collection of mason jars). Target does have a slightly more traditional gold flatware set that still sports that great price point and comes dishwasher-ready.
What do you think of the gold flatware trend? Think it's here to stay, or a passing fad?