THIS GIVEAWAY IS OFFICIALLY CLOSED.
KEEP SCROLLING TO SEE IF YOU'RE THE WINNER!!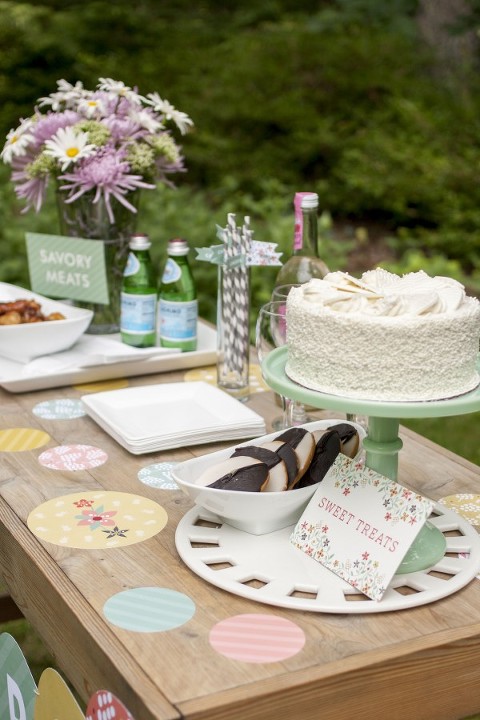 This summer has hit my motivation pretty hard. I am just so bitter that, as an adult, I don't get to enjoy that blissful three months of poolside freedom! I'm to the point where making my lunch just seems like too much effort when the sun is shining and there's an extra comfy beach chair in the garage just waiting to be set up by the water. But alas…Life has dealt me a fruitful and busy adulthood, so with the help of Minted I decided instead to throw a Summer Celebration in the back yard as a way to honor this carefree season!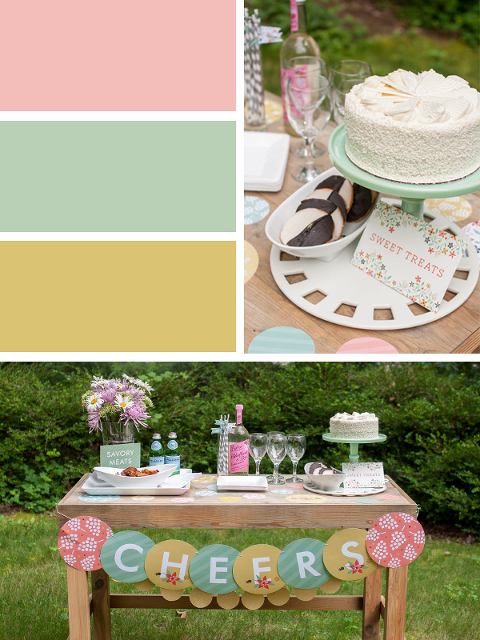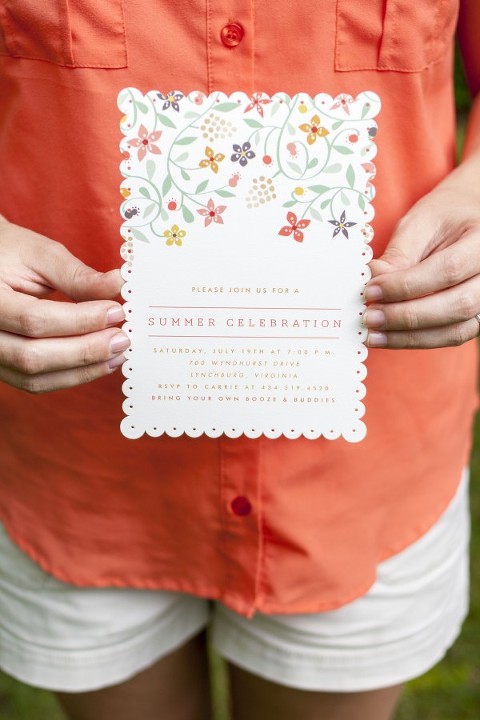 What really got the wheels turning was that gorgeous invitation. I was able to customize our Botanical Affair Party Invites down to the very last detail, making the concept in my head an easy one to pull off in real life. If you hop through using that link, you'll see that the invite is actually built for a bridal shower, but it was easy peasy to change all of the language and wording to suit our grownup Summer Celebration instead.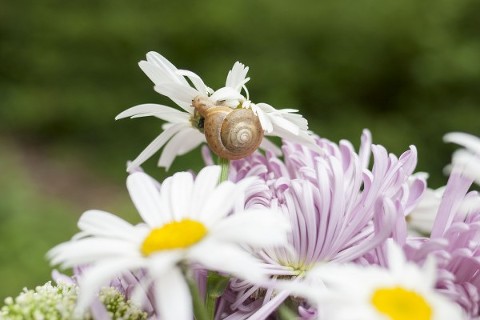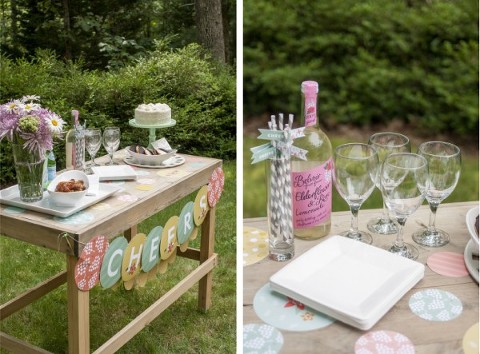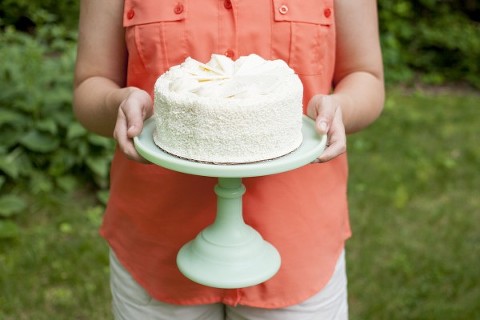 With the invites signed, sealed and delivered, it was time to round up the rest of the details. Happily, the Botanical Affair Party Invites were part of an entire COLLECTION of coordinating party pieces, so it was a cinch to pull off what looked like a highly styled event all with click of my tiny little trackpad. Seriously! It was that easy! I probably should at least try to pretend that I'm that ace when it comes to coordinating colors and patterns, but nope—it was all Minted.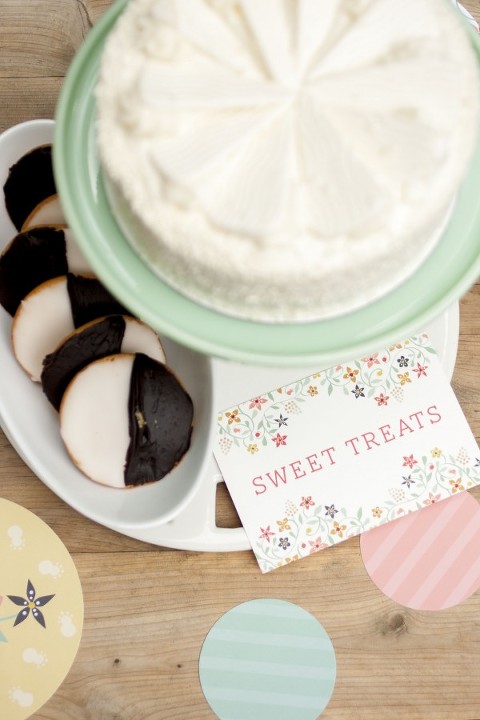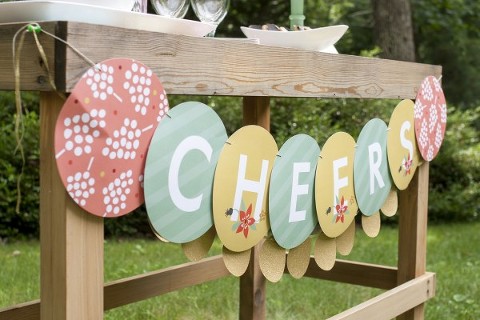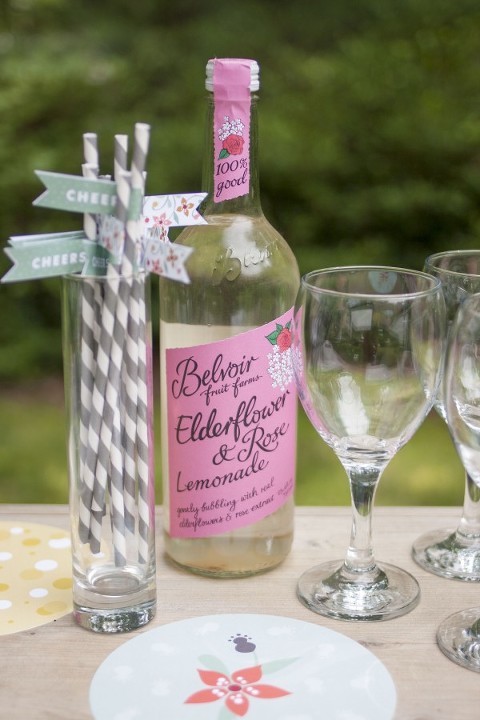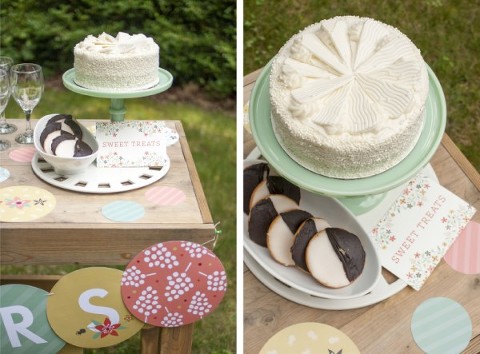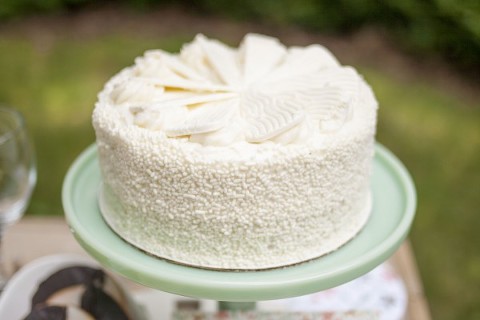 From the pretty minty cake stand and custom table signs, to the drink flags, tabletop confetti and garland, it all came together just in the nick of time. I used my DIY multi-purpose party table as a buffet of sorts, and topped it first with the confetti and then slowly added on the serving dishes—the cake stand, a few larger bowls, drink starters and glasses, paper plates, paper straws and, of course, a giant vase filled with wild flowers.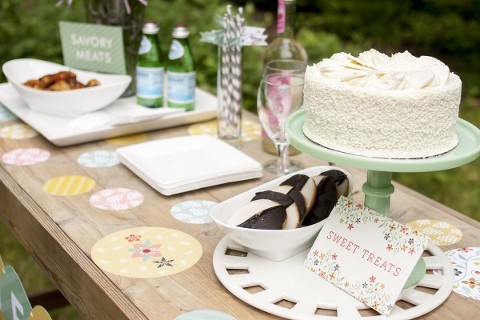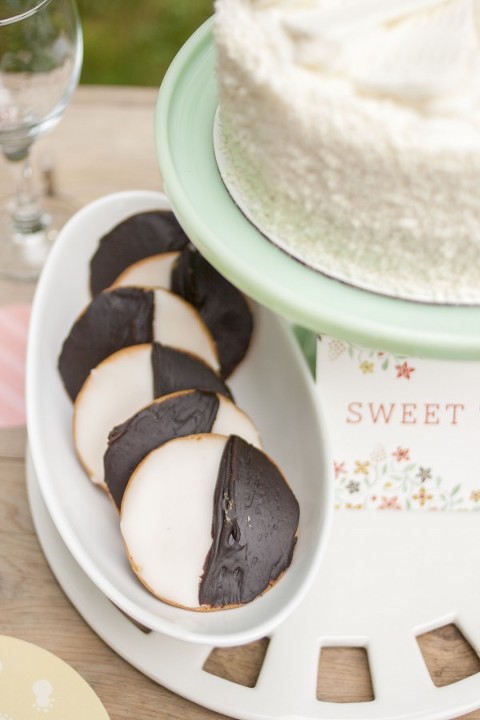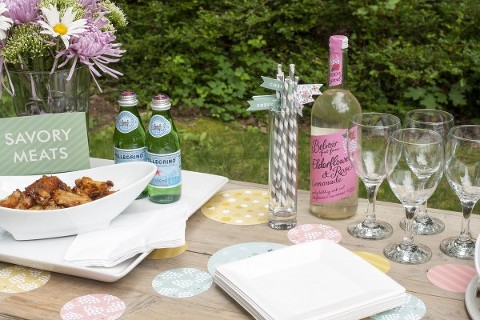 And the scrumptious food? It all came from the grocery store. As a DIYer, I tend to choose my battles and this time, I set my focus on the decor and left the munchies up to the experts! We served a bowl of teriyaki glazed chicken wings from the deli, black and white cookies and one of the most amazing white chocolate cakes I've ever seen AND tasted. It's an absolute miracle that the cake didn't dissolve in the heat, but I think it was just that we ate it up too fast for the alfresco weather to have any major effect…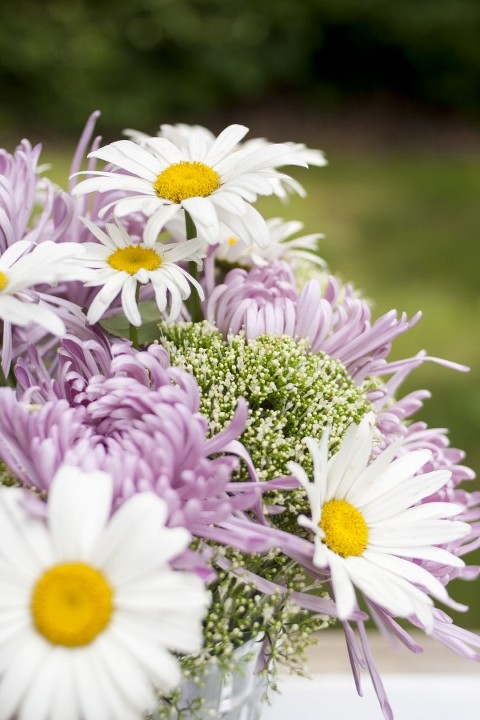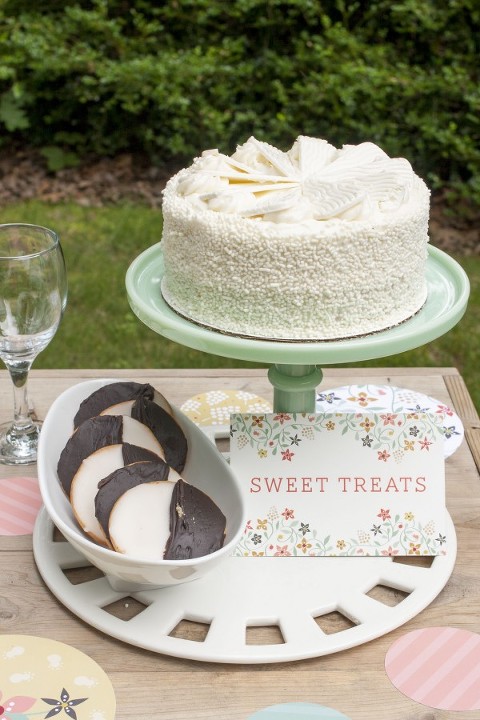 Wanna know the best part? Just about everything you see here could be yours for the playing! Minted is generously giving away a whopping $150 to put towards your favorite party supplies and accessories (many of which, as I've discovered, can be reused over and over again). Take a look around, but fair warning—you're guaranteed to get lost in the beautiful colors and patterns…
To enter the contest, simply use the Rafflecopter widget below. I've given you 4 chances to get your name in the digital hat. Giveaway ends next Friday at midnight, so don't delay. Good luck and happy summer!
This post is a collaboration with Minted. All ideas, words and opinions are my own, and although this post contains affiliate links to support my business, know that I would never, ever steer you in the wrong direction! Thanks for supporting the sponsors that allow me to create fresh, authentic content like this on Dream Green DIY.
**********************************************************
GIVEAWAY UPDATE: CONGRATULATIONS TO SUZANNA C.!!
SUZANNA C., I WILL BE EMAILING YOU SHORTLY WITH DETAILS ON YOUR MINTED DREAM PARTY. THANKS TO EVERYONE FOR PARTICIPATING!!