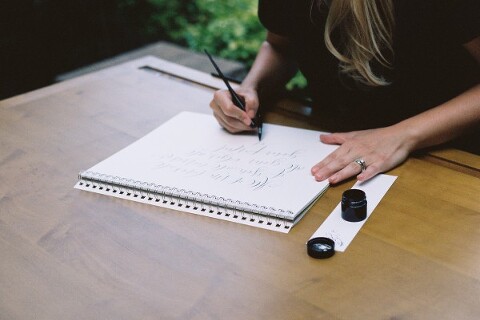 When I think back on the past year and all of the ammmmaazzzzing creatives that I've had the honor of collaborating with, I'm blown away. This community is one to be reckoned with, and I'm just so excited to see what people will come up with next. All this to say that we've got a little something exciting in the works for those who are local and just as enamored with all things lovely, handmade and creatively inspired!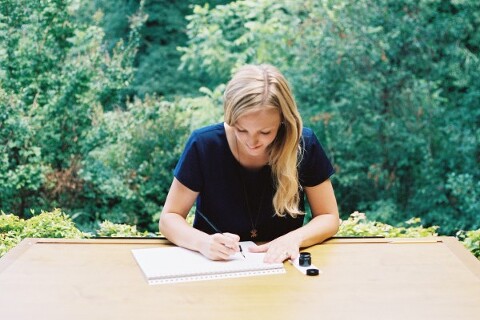 If you've been following along for any length of time (as in, since Wednesday) then you're familiar with my friend Kathleen. She's the mastermind behind Leen Jean Studios and is a GENIUS with a calligraphy pen. And lucky for you, she is offering to impart a few of her skills to the local masses in the form of a Calligraphy Workshop!
The class, which is slated for October 18th, will be taught at TOOLRY in downtown Lynchburg. Those who take the class will be provided with new skills, of course, plus all of the supplies a budding calligraphy artist would need. There also will be quite the stellar swag bag placed at each seat…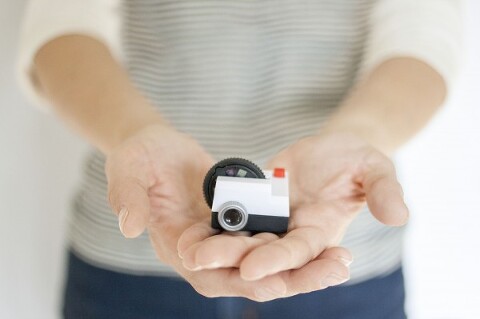 As a volunteer coordinator for the class, this is where my part comes in, and I've been hard at work making sure that our students get exposed to some pretty amazing artisans, artists and entrepreneurs. As of right now, we will have a selection of prints from Sweet Sycamore, a handcrafted wooden iPhone amplifier/speaker via Handmade America, plus a Projecteo Instagram projector for each student.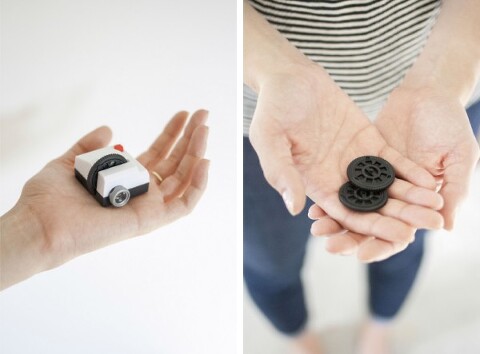 If you are just now being introduced to Projecteo, you're in for such a treat. I can't get enough of this little projector. It's pretty impossible NOT to be enamored with that teeny tiny box, especially after you load it up with your own customized wheel and press the "on" button. It comes to life in such a big, big way and makes for quite the conversation piece—I would know since I've forced pretty much all of my friends and family to experience it upon walking through our front door.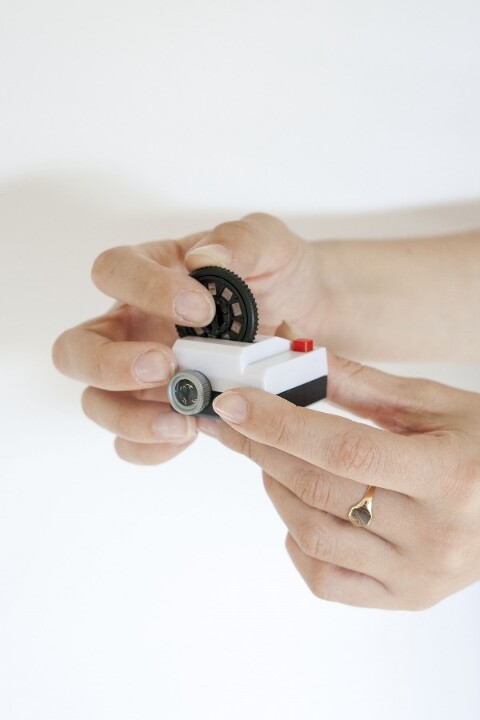 As a student at our calligraphy workshop, you will get your very own Projecteo, plus a wheel preloaded with tons of Kathleen's own original designs. Our hope is that they will serve as inspiration long after class wraps up. You can see a little sneak peek of what you'll see in the photos below.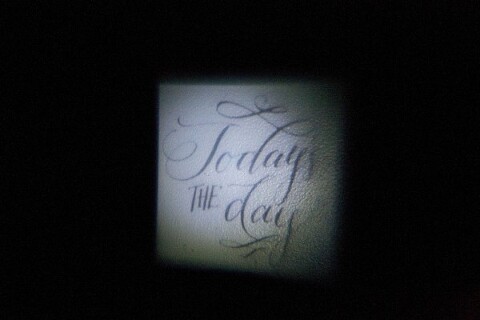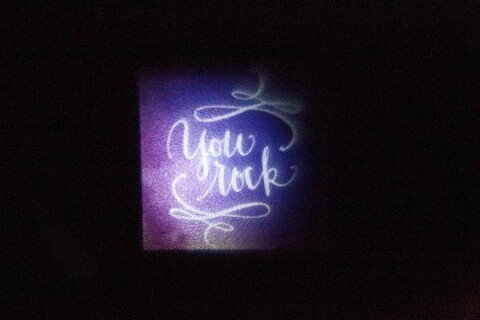 Get all the workshop details right here, but again, the class will be held Saturday, October 18, from 10:00 a.m. to 1:00 p.m. at TOOLRY (1001 Jefferson St, Ste G7; through the big yellow doors across from the outdoor movie arena by Amazement Square). And if you are a creative interested in contributing to our goodie bag, email me at dreamgreendiy@gmail.com and I'll pass along all the details.
Oh, and speaking of TOOLRY workshops…I hope to see a few of you tomorrow at the floral arranging class! It looks like there may be a spot or two open if you want to make last minute plans to join us!
(two main image courtesy Timber Hitch)
P.S. If you haven't done so already, don't forget to enter to win a gold Bermuda necklace from Tiffany Chou! Details here.