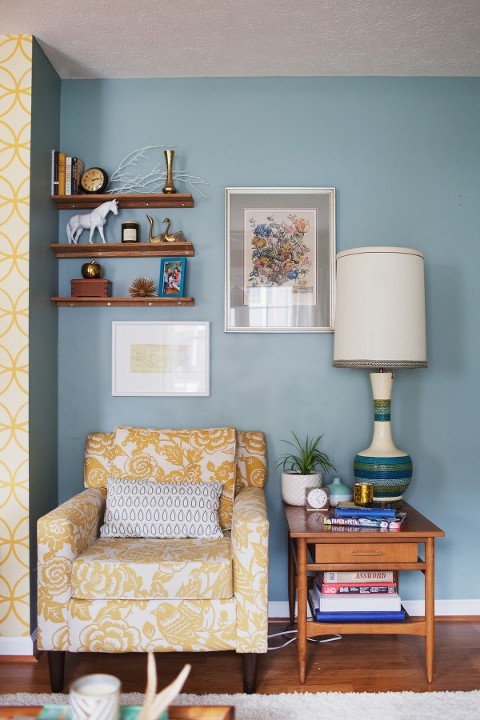 In my 3+ years of blogging, I am a little sad to say that I haven't participated in too many blog hop series. Happily, I've met some pretty incredible women in the past year and am subsequently breaking my streak—starting now actually! I'm excited to be part of the Blogger Stylin' Home Tours: Favorite Room Edition, spearheaded by Lindsay, the incredibly talented lady behind The White Buffalo Styling Co. The series kicked off yesterday and will run through the end of the week.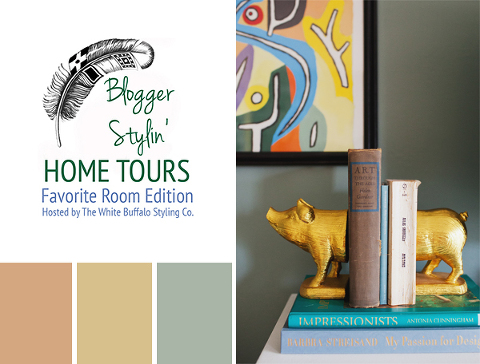 If you're new to DGD (perhaps arriving from today's lead post from The Shabby Creek Cottage!) then an extra special welcome to you. As you'll quickly find if you spend any length of time in my blog archives or house tour, you'll likely pick up on my penchant for all things thrifted and mid-century. As such, one of the happiest places in our home is the living room.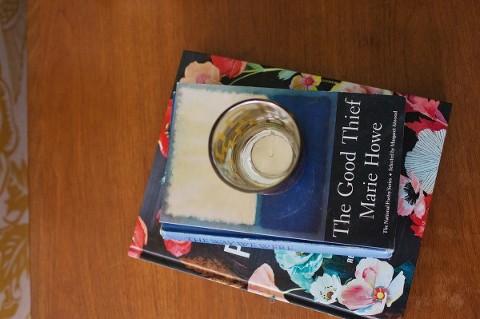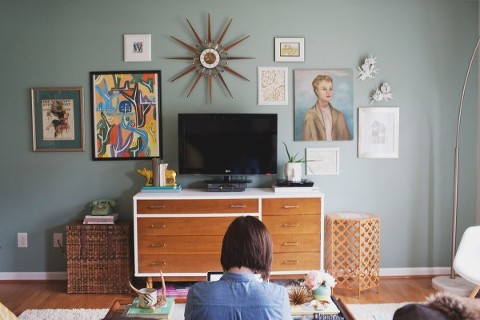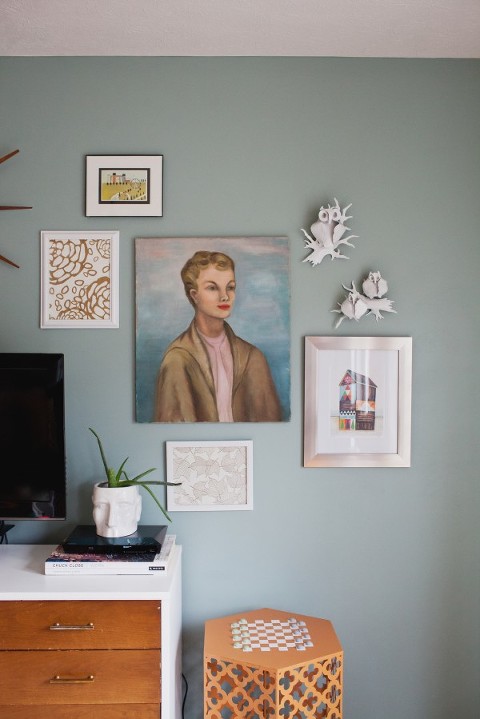 This space is an organic, constantly changing collection of second hand treasures, whether from our travels way out west, or from our go-to estate shop just 15 minutes from home. Although some thrifty pieces have felt the effects of my love for "DIY" (like our two-tone TV stand or restyled consignment store bar cart), others have stayed just as they are. Everywhere I turn, I'm reminded of an adventure here or there and often find myself quizzing my memory, recalling certain treasure hunting Sundays deep in the past.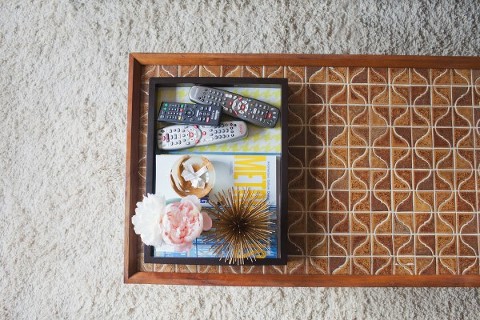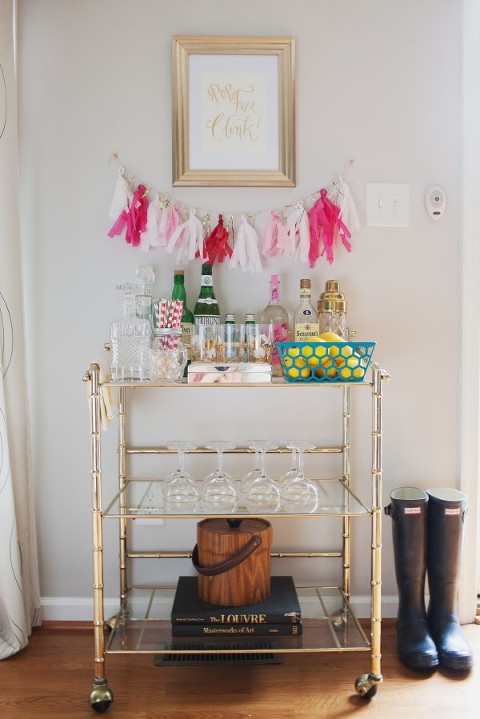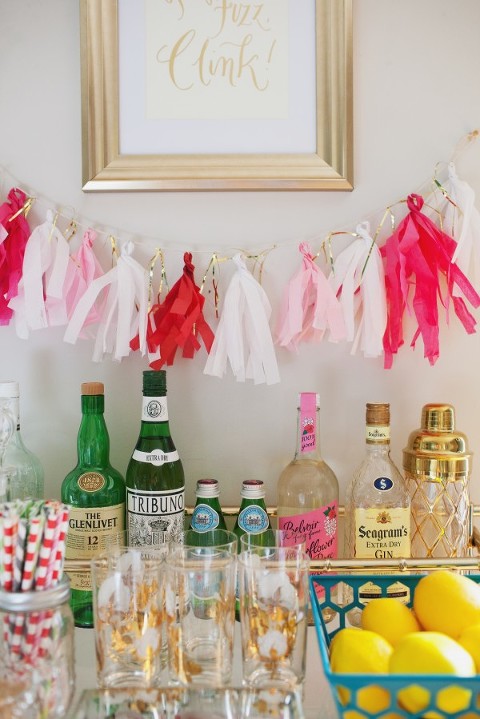 You see, our living room is far more than just a place to lounge and catch an episode or two of Parks and Rec (although that happens daily). It tells a story and is one of the most "complete" spaces in our house. It's the perfect synthesis of my feminine and his masculine style, and is easily my favorite room.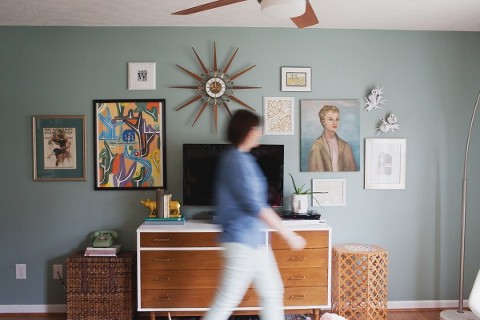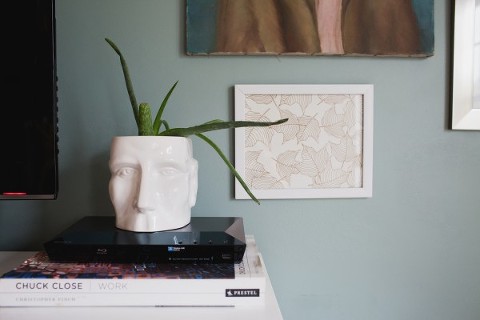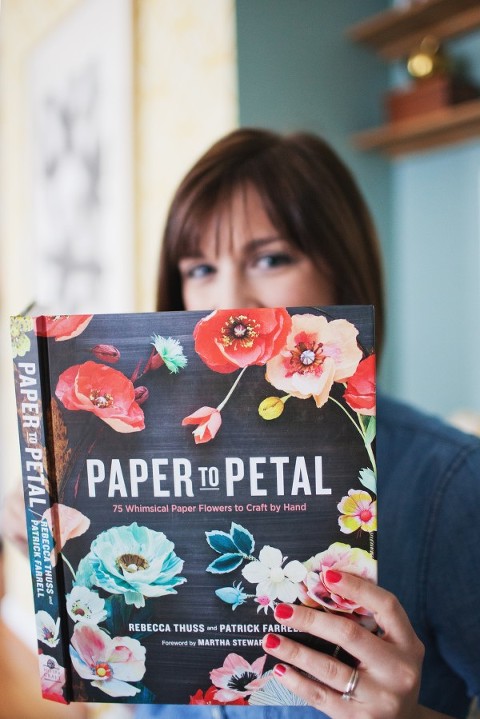 (Photos by Mallory Benedict)
If you're having as much fun as I am dreaming up dream spaces and touring creative homes, don't let the buck stop here. Below you'll find a full list of today's #bloggerstylinhometours participants, plus our shared Pinterest board is rife with inspiration. Next up in the chain is Finding Home and trust me when I say that you don't want to miss it.
And in case you missed yesterday's lineup, here's a succinct list of links for you to enjoy: