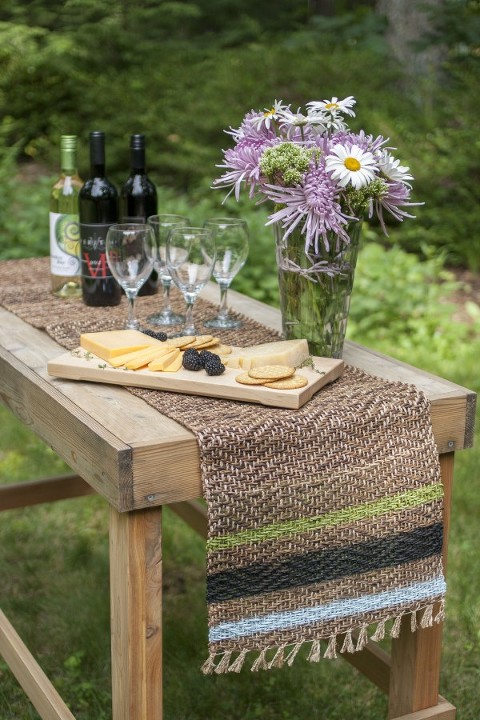 Many of you likely can relate, but I am constantly trying to get creative with my meager home décor budget. The biggest problem with staying on point is the fact that I am simultaneously cursed with instincts that gravitate toward the higher end of the style spectrum, making it a daily struggle not to splurge on pretty patterned pillows and artwork.
This past summery season (which, of course, has been filled with excuses to throw outdoor dinner parties) made it particularly difficult to stay on budget. So I've been devising ways to get the look without spending much of my hard earned cash. One such result of these internal brainstorming sessions? My DIY painted stripe table runner.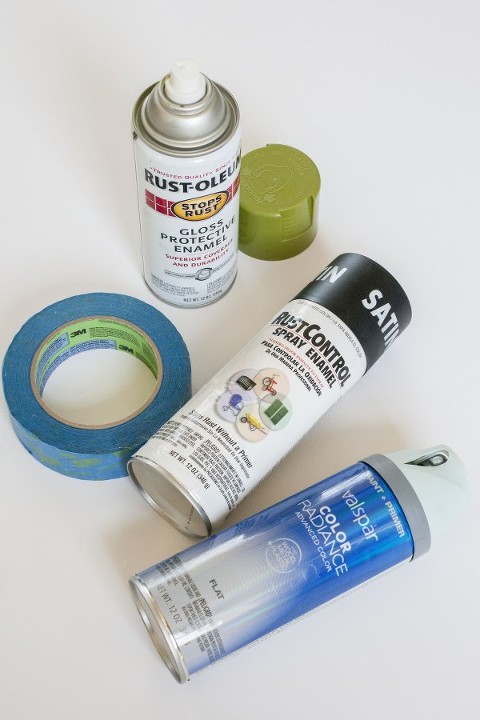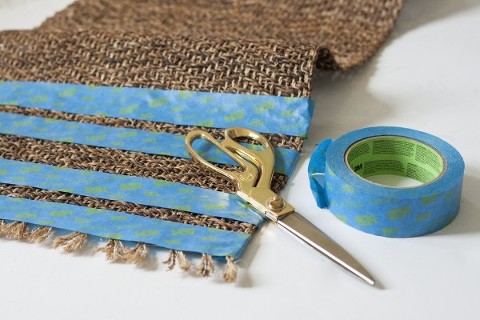 Materials for project:
Plain table runner
Scissors
Valspar® spray paint
It all started with a compromise. Although I'm certainly not above naturally imperfect hand-made embellishments, I just can't concede on the quality of my foundation. I've purchased $1 mass-produced craft starters before on Ebay—things like plain canvas totes and pillowcases—but they just don't feel that great in person, and a DIY decorated makeover doesn't entirely mask that.
So for this project, I started with a well-made store-bought woven runner that clocked in at a slightly startling $17. Happily, the rest of my supplies were all pieces that I had on hand in the garage, so this designer-inspired runner still cost less than $20—I can handle that!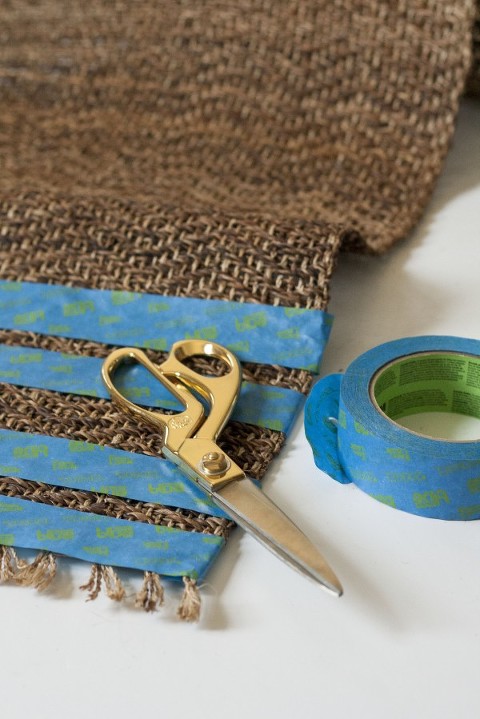 With my runner picked out and laid out in my studio, I grabbed a roll of my most trusted painter's tape—ScotchBlue™ Painter's Tape—and used it to create three decorative stripes at each end of my runner—two thin ones sandwiching a thicker middle stripe. I also wrapped my tape around the back to ensure that the spray paint used in the next step didn't overspray onto the underside of the runner.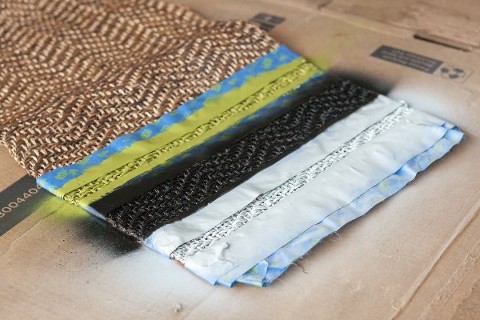 Next, I took the taped runner outside and laid it on a piece of scrap cardboard and proceeded to carefully spray paint between the lines—black for the middle and bright mint and olive green for the outside stripes. Then I immediately removed and discarded the tape and brought the runner indoors to dry for a full 24 hours. And that was it!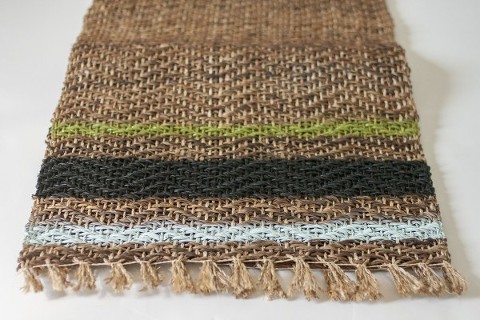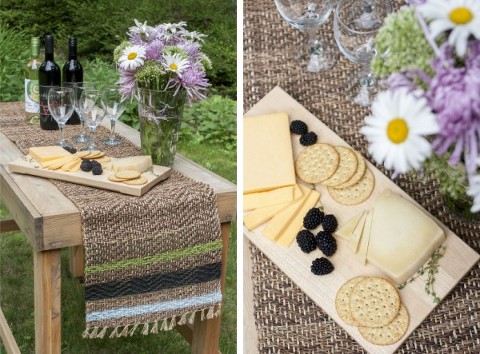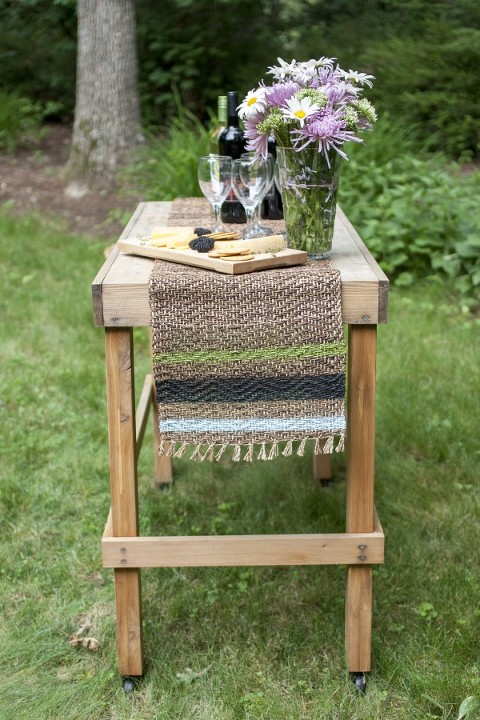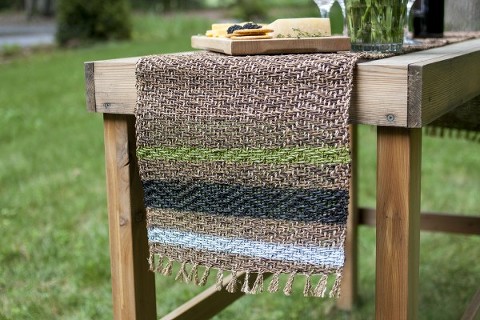 My color-loving instincts are more than satisfied and all it took was quick afternoon of taping and spraying to customize my Big Box Store runner. Now it's a piece that I can't wait to break out, whether for a big summer soirée with friends or an easy weekday meal at home.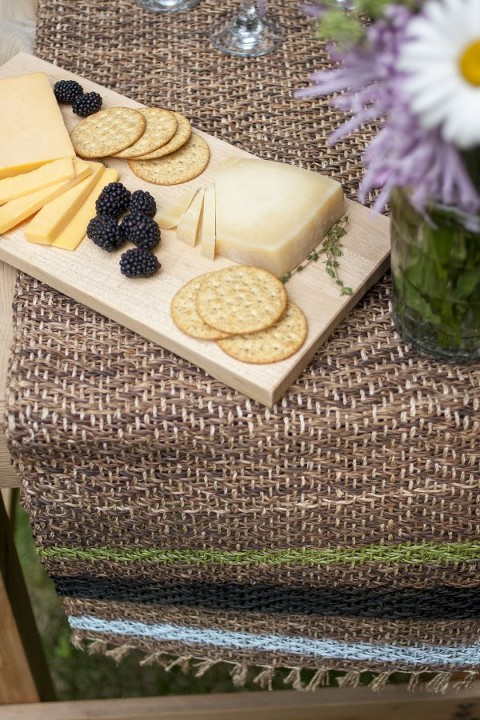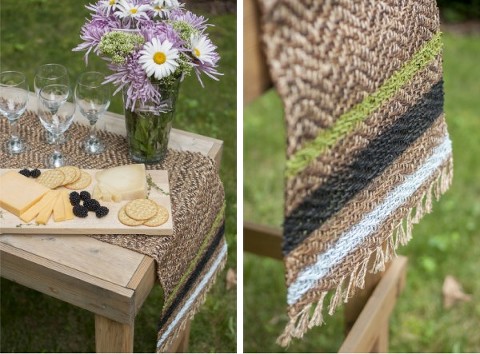 I am proud to be a 3M sponsored blogger, and, as part of my responsibilities, I get the opportunity to evaluate ScotchBlue™ Painter's Tape. Opinions are my own and additional products used in the project were selected by me.
Facebook | Twitter | Pinterest
P.S. The Cricut Explore grand prize winner has been announced—Click here to see if it was you!