THIS GIVEAWAY IS OFFICIALLY CLOSED.
KEEP SCROLLING TO SEE IF YOU'RE THE WINNER!!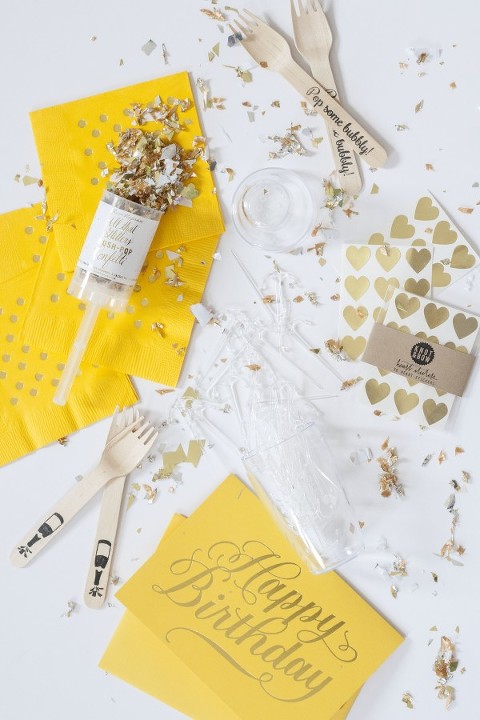 Each summer, my husband and I experience what we like to call "birthday season." It kicks off mid-July with my sister's birthday and we work our way through 4 more birthdays in July and August before making it to John's in early September. It's a whirlwind of birthday cards, cake and gifts that often leaves us feeling both energized and exhausted.
It also leaves me scrambling to come up with creative ways to make each birthday girl or boy feel extra special. Happily, I'm just a little infatuated with party styling of all kinds, so with the help of Hattan Home, I put together a simple, budget-friendly sample soirée that I hope will inspire you to host your own picture perfect birthday party—or two or three!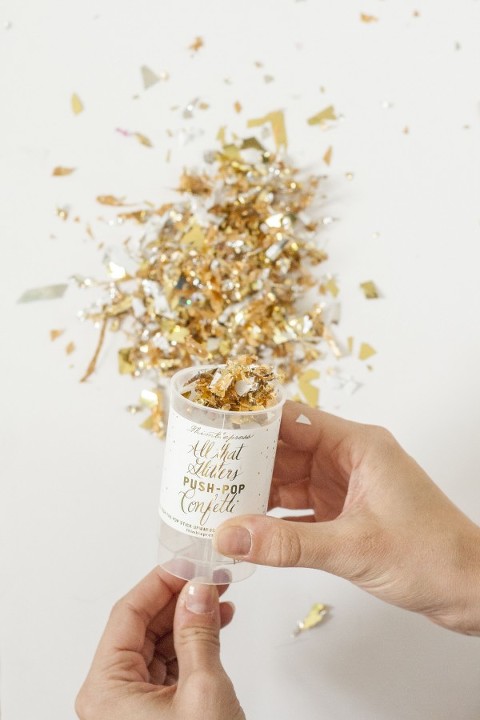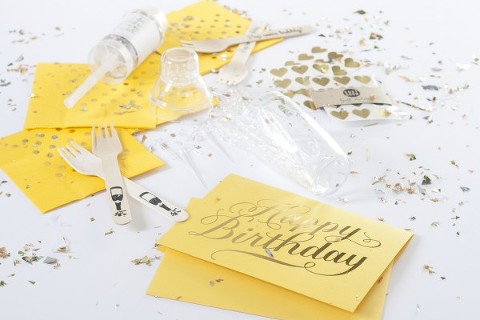 1. Choose A Color Scheme
Although this little detail may feel like it could be the straw that broke the camel's back ("I have to come up with a menu, bake a cake, buy a gift AND choose a color scheme???"), it really is one of the easiest places to start. You'll likely be picking up party-themed tabletop accessories anyway, so just go into the store knowing that your hands will be gravitating towards a red and purple scheme, a black and white one or, as is the case in my example, a white, yellow and gold one.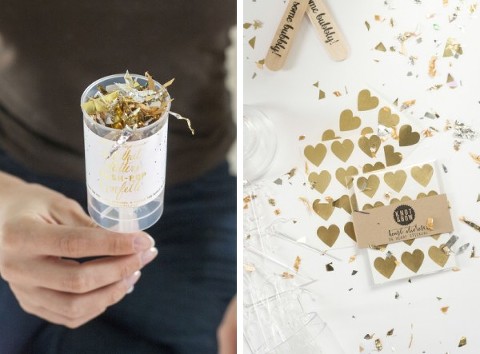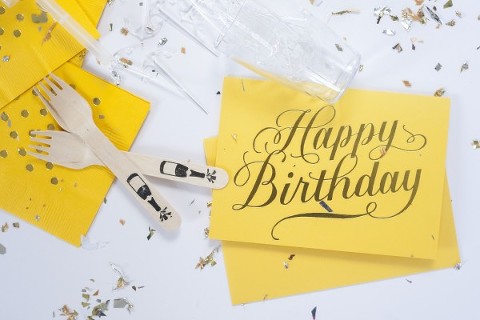 2. Narrow It Down To Essentials
For most of us, budget rules. So choose wisely when pulling together your party accessories! Focus on either the bar cart or the buffet—not both. Unless you can afford a professionally styled affair (in which case you would be skimming past this post anyway), no one is going to blame you if you focus your energies on just one area of the party. Make it the focal point by going all out with themed accessories!
For example, a fully styled bar cart—which actually can do triple duty as cocktail display, cake display and cutlery corralling—pick up fun gold foil napkins and anchor drink picks. Oh, and as I quickly found out in photographing this particular project, EVERY party can use Push-Pop Confetti. Too. Much. Fun.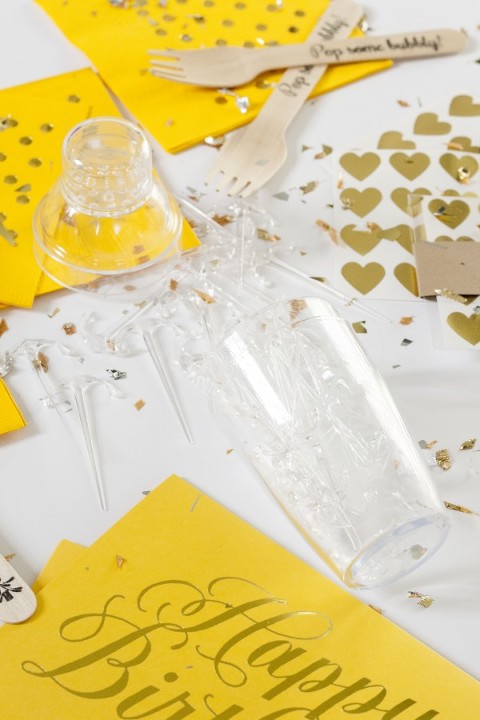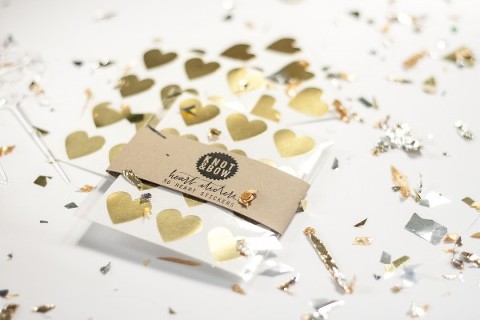 3. Make It All Ahead
While I'm pretty good with working up until deadline on writing projects, I tend to prepare party projects well, well in advance. I've been known to style a holiday buffet days ahead of time, which (although I get made fun of for doing by my family) ultimately makes my life so much easier. I'll start by laying out the linens, then will put down my empty platters and also set out party accessories—things like specialty wooden cutlery and napkins.
This simple act alone saves me tons of stress come party day, since all I need to focus on day of is the food and getting myself looking presentable—not the buffet. Sure, we'll have to make do by eating dinner on the couch for a couple of nights since our dining room is decked out in party supplies, but it's oh-so worth it in the end.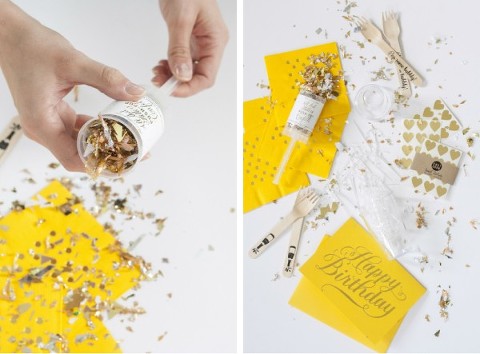 And now for the fun part…Lucky for you, Hattan Home is treating one reader to their own kick starter party spread, care of a $25 shop credit! Just use the Rafflecopter widget below to enter. I've given you 4 chances to win, and the contest ends next Friday at midnight. I'll be away on a business trip all next week, so the winner will be announced here on Monday, September 22nd at 10:00 a.m. sharp EST! Good luck.
a Rafflecopter giveaway


**********************************************************
GIVEAWAY UPDATE: CONGRATULATIONS TO ERICKA J.!!
ERICKA J., I WILL BE EMAILING YOU SHORTLY WITH DETAILS ON YOUR HATTAN HOME SHOP CREDIT. THANKS TO EVERYONE FOR PARTICIPATING!!