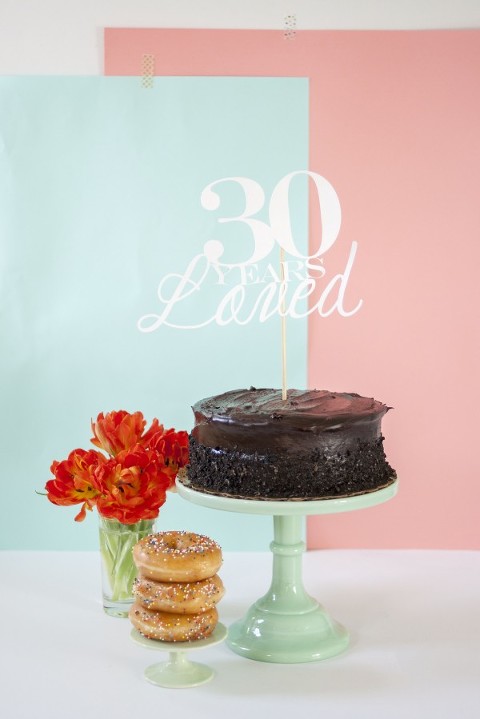 One of my favorite things about being an "outed" DIYer is that my friends and family often come to me with their own grand ideas for projects. Nearly nothing is quite so gratifying as being their go-to guru and taking some small part in helping to bring their visions to life.
For example, my friend Katie recently asked if I would help with a last minute DIY cake topper for her sister Anna's surprise 30th birthday party. After glancing at the inspiration image she had attached to the email and going over the hypothetical steps in my head, I couldn't say "YES!" fast enough.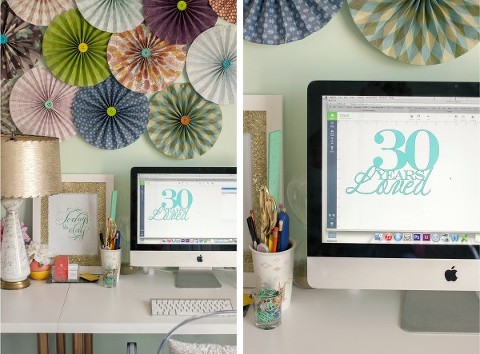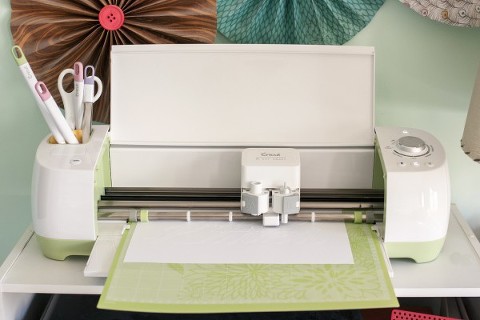 As with any detail cutting project in my studio, I turned to my trusty Cricut Explore. First, I hopped onto the digital project center and created my design—a simple "30 Years Loved" quote, done in a combination of serif and cursive fonts. Then, I welded the fonts together, made sure to choose the "Cut" option and then loaded a sheet of cardstock onto a mat. Finally, I clicked "Go" and watched the magical machine take care of the rest.
I know I sound like a bonafide salesman for Cricut, but it's seriously that good—the brand had nothing to do with sponsoring this post, btw.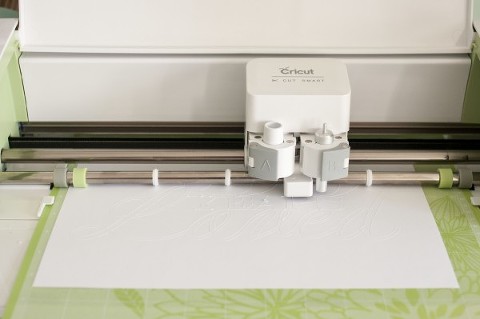 After the machine finished the cut out, I used a weeder tool to extract the design from the mat and discarded the leftover paper. To complete this 20-minute craft, I grabbed a wooden skewer from our grilling supplies in the kitchen (believe it or not, I use these all the time for craft projects) and simply taped it to the back of the cut out.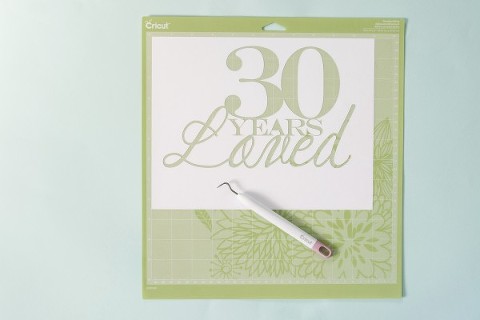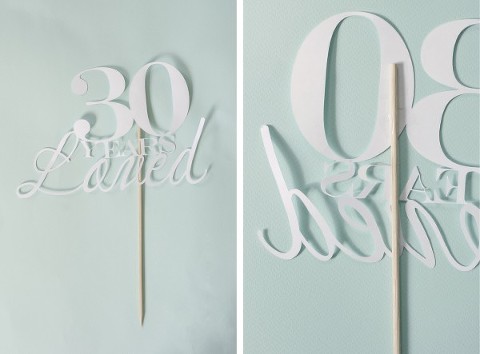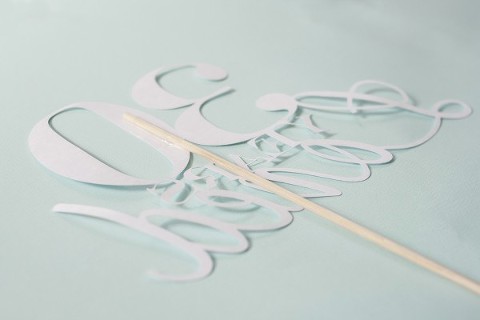 Before passing the finished cake topper off to Katie, I did run out to the market for a delicious chocolate cake of my own—you know…As a trial run. Happily, the topper worked like a charm and I hear that the birthday girl was both delighted and surprised by her party. Happy birthday Anna!