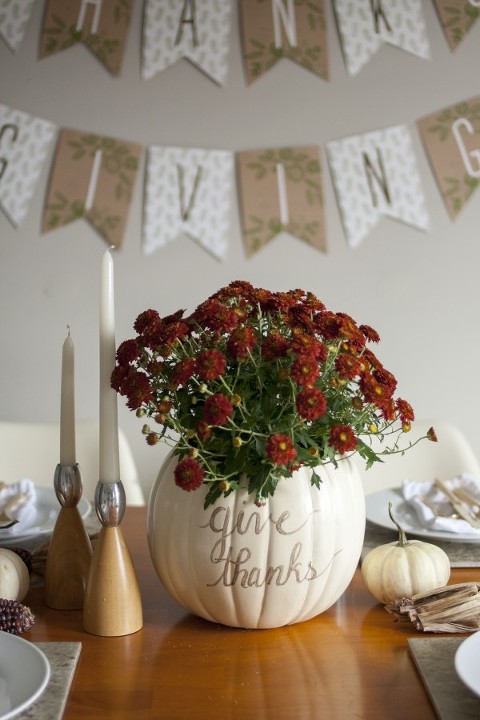 You guys. I'm so excited that Thanksgiving is almost here! My sister and I currently have a daily countdown going and have already planned all of the Christmas time activities we're going to dive into come the day after that fabulous day of feasting.
To celebrate the occasion (which is really just around the corner) I put together a simple collection of DIY tabletop styling tricks that won't take you more than an afternoon to put to good use. The best part? I pulled it off using nothing but a few standbys and an armload of budget-friendly hardware store buys! Click through to eHow for the entire story.
In the meantime, what are you most excited about when it comes to Thanksgiving? Is it the turkey? The casserole? The ROLLS? I'm giddy just thinking about it.
P.S. In case you haven't heard the news, I've partnered up with Minted to give away a $200 credit towards their holiday goodies. Click here to enter!