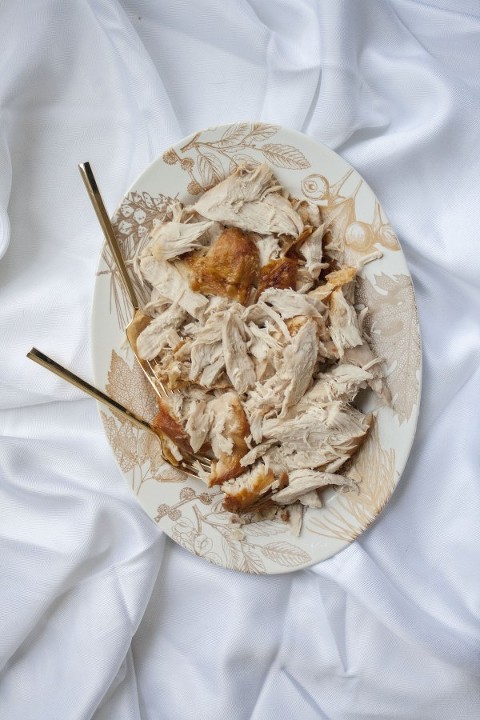 Now, I'll be honest that I debated long and hard about actually admitting this to you all, but in the interest of full disclosure…Our holiday turkey was an out-of-the-bag, oven-ready bird, and took less than an hour to bake. The reason I don't mind admitting this embarrassing fact? IT WAS DELICIOUS! Read on for the couldn't-be-easier recipe.

Slip the turkey out of the packaging and place onto a pan. For an even easier process, line the pan with aluminum foil first so that you can simply discard it (and the mess) post-bake. Follow the package instructions for oven temperature and cook time.
When finished, use serving forks to move the cooked turkey onto a cutting board and then carefully carve the meat, placing the steamy, scrumptious pieces onto a platter (ours came from Home Decorators Collection). Enjoy immediately and freeze the leftovers for tasty soups, paninis and stock.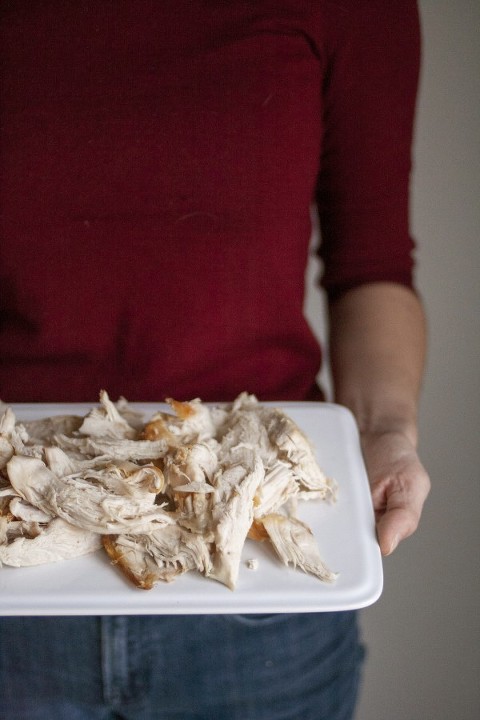 P.S. Speaking of Thanksgiving feast, enter to win $200 to put towards your favorite Minted party goodies. Contest right here!