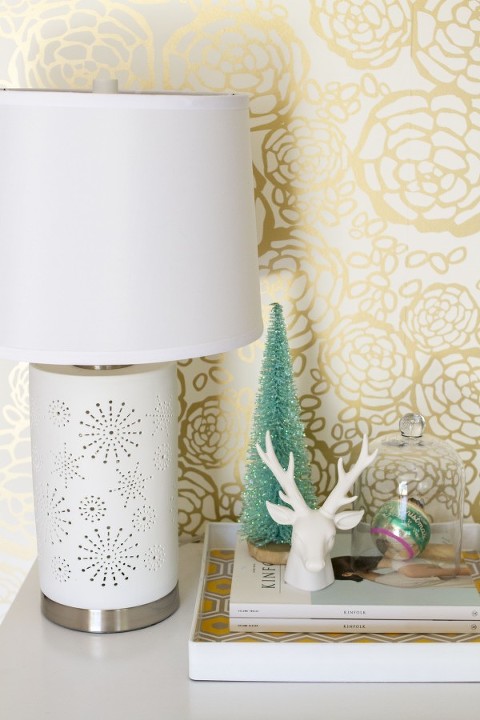 I don't mind one bit admitting that the Christmas holiday season is well underway in our household. The tree is up, the lights are lit and our freshly styled entryway is well on its way to perfection. Today, I wanted to share a tiny sneak peek into the beginning of the unique challenge that necessitated such big, big changes in our living room.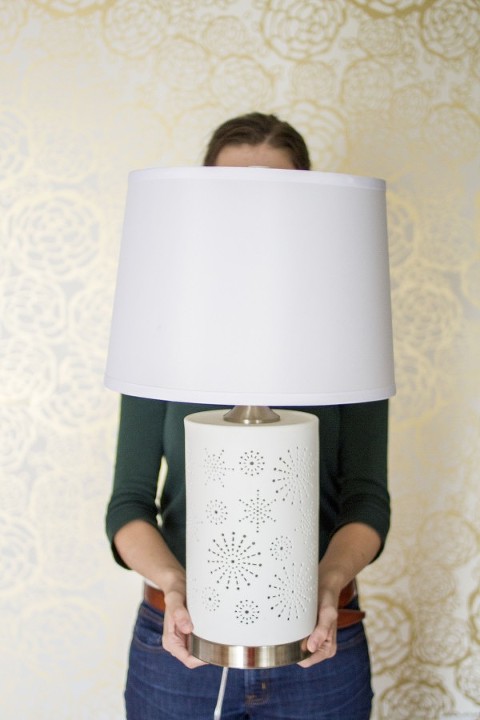 The challenge? Incorporate the Murray Feiss Table Lamp via Del Mar Fans & Lighting into our holiday-themed entryway decor. The plan? Brand new wallpaper, a fully tricked out entry table and holiday goodies galore—all inspired by our gorgeous new white and chrome lamp.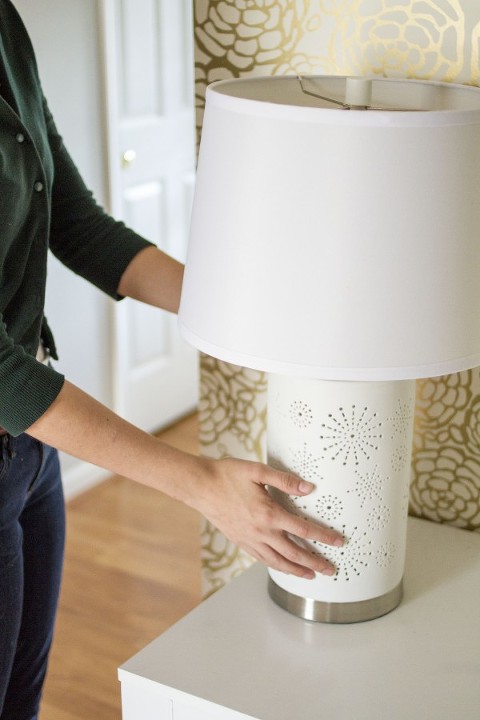 I'll be spilling ALL of the beans come December, but until then, I'm leaving you with a few snapshots of the lamp in action as well as that gorgeous metallic wallpaper…42 days and counting until Christmas!