THIS GIVEAWAY IS OFFICIALLY CLOSED.
KEEP SCROLLING TO SEE IF YOU'RE THE WINNER!!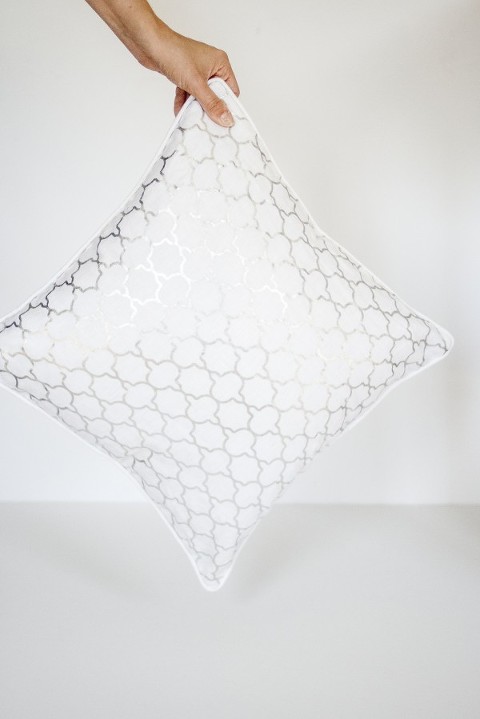 Some girls like purses, some shoes, while others can't get enough of their favorite designer beauty products. Me though? I'm certifiably obsessed with pillows. I cringe at the idea of formulating an estimate of how many I have floating around our home (and of the extras that I have stuffed under sofas, beds and coffee tables). So when the Belquist team got in touch and asked me to try out one of their gorgeous metallic foil pillow covers, there was literally (literally!) no way for me to say no.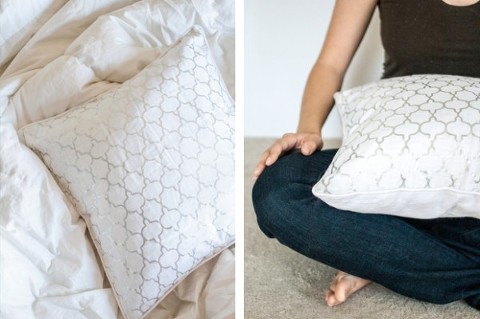 My ultimate favorite? The Bombay in White. This pillow cover features the prettiest Moroccan-inspired boho design, an aesthetic that I've found myself drawn to more and more in the past few months. I'm also quite infatuated with the color white these days, so the nearly-neutral palette was a definite plus. It's now in our master bedroom, but I have a feeling that it will make the rounds throughout the entire house in no time.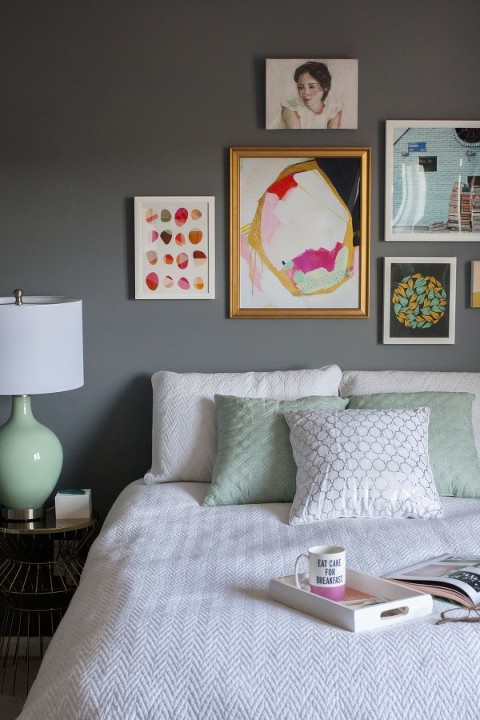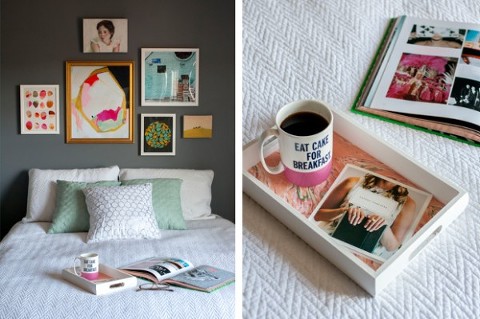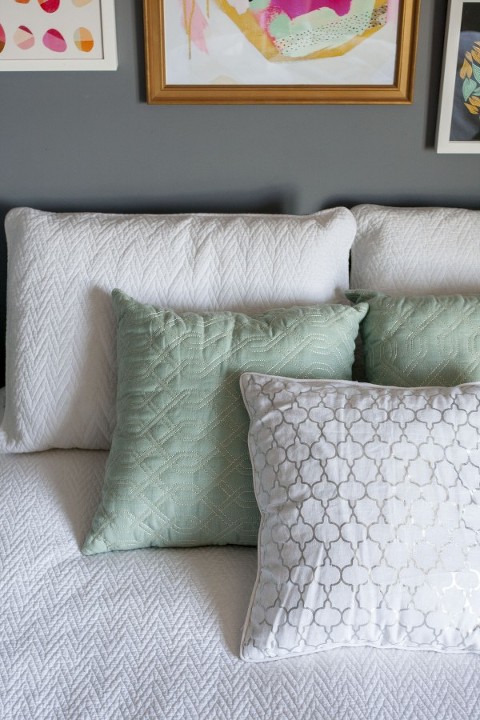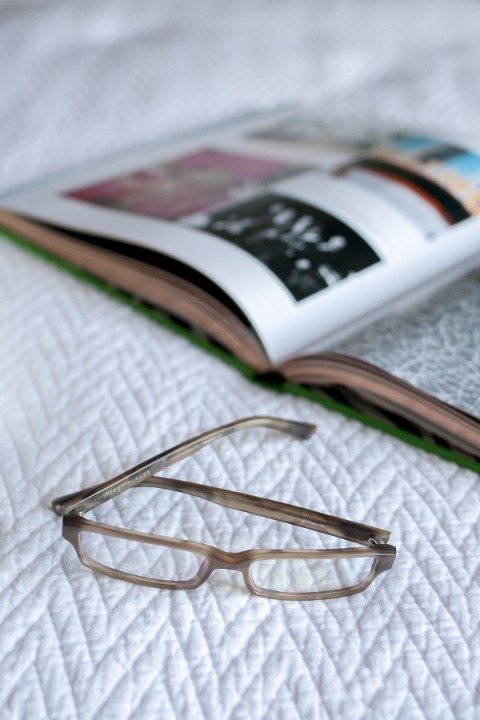 The other reason that I couldn't say no to the Belquist team? They also are offering a second pillow cover to one of YOU. Simply use the Rafflecopter widget below to enter. I've given you four chances to win, and the contest ends next Thursday at midnight. Good luck!

P.S. Speaking of giveaways, the winner of the $200 Minted giveaway has been announced. Click through here to see if it was you.
**********************************************************
GIVEAWAY UPDATE: CONGRATULATIONS ALYSSA S.!!
ALYSSA, I WILL BE EMAILING YOU SHORTLY WITH DETAILS ON YOUR BELQUIST PILLOW COVER. THANKS TO EVERYONE FOR PARTICIPATING!!