THIS GIVEAWAY IS OFFICIALLY CLOSED.
KEEP SCROLLING TO SEE IF YOU'RE THE WINNER!!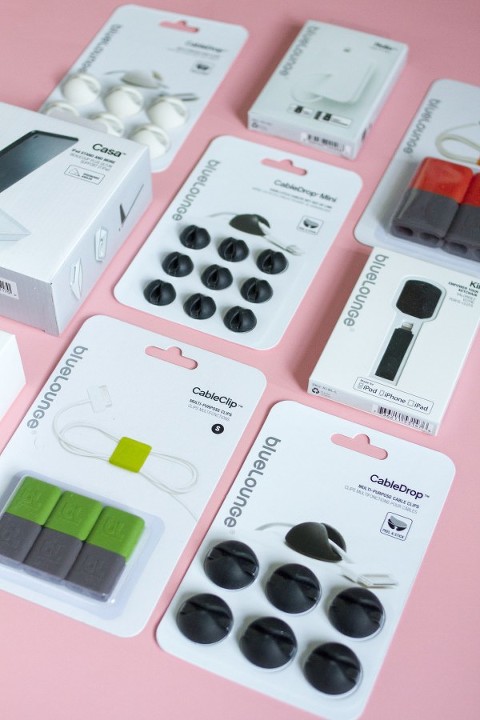 It's almost Black Friday! Do you have your plan of attack plotted and ready to go for the end of the week? This big shopping event is pretty much the only time that I fully embrace techie gadgets—there's just something about the idea of a deeply discounted iPad or appliance that gets me jazzed. It's weird—I know—and I still probably won't nab the deals in time, but in honor of this techie time of year I did partner up with Bluelounge and Target to give my office a tech-approved makeover. Who knows…Maybe it will get an iPad at the end of the week!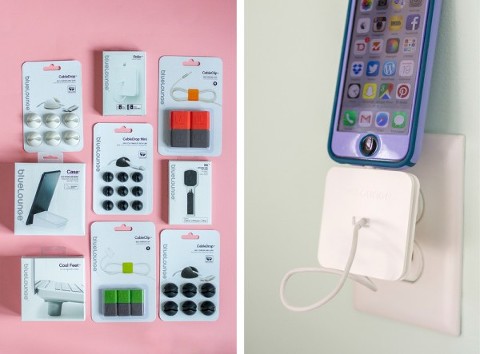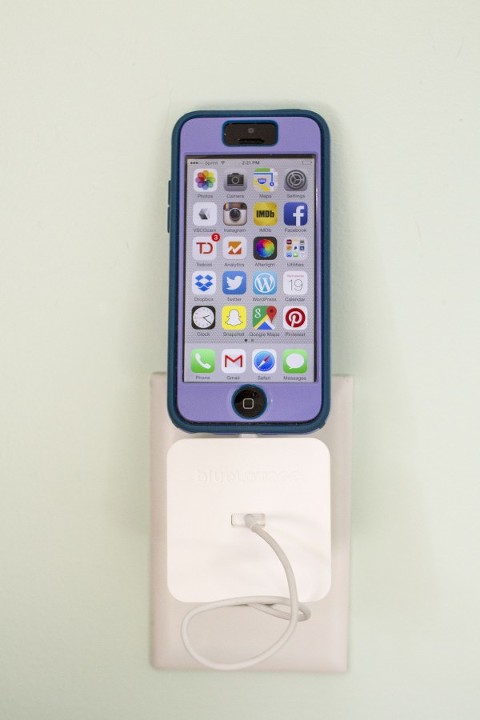 The brand sent me a box of goodies to test out and although I'm usually buying home goods of the upholstered and trimmed variety, I'll admit that it was fun to work in a few innovation-focused products this go around. Why? Because OH MY GOODNESS do I hate disorganization, and these pieces went the extra mile in taming it all—and successfully put the focus back on those upholstered and trimmed details that I love.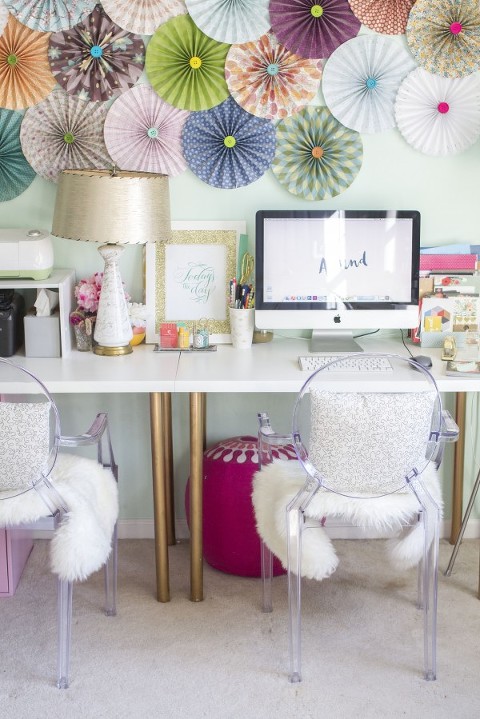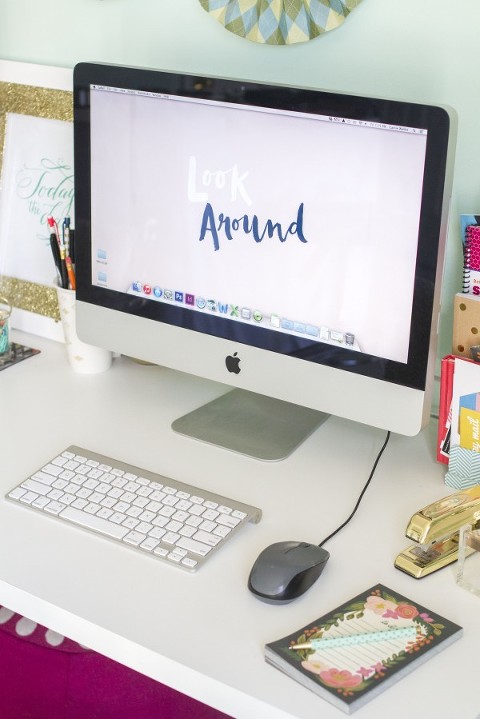 Photo editing is a near-daily item on my to-do list, so cables are consistently littering my desktop. Few things annoy me more than tangled cables (why, of why, must they all look exactly the same but go to 5 different gadgets?). So I put a handful of CableClips to the test to tame the mess. Using two Bluelounge CableDrops in conjunction with my Clips, I managed to loop the cables in question together and attached them right to the back of my computer monitor.
Now, anytime that I need to use them, I can just unclip them from the Drops and run them out from behind the monitor to my equipment. My (physical) desktop has never looked better!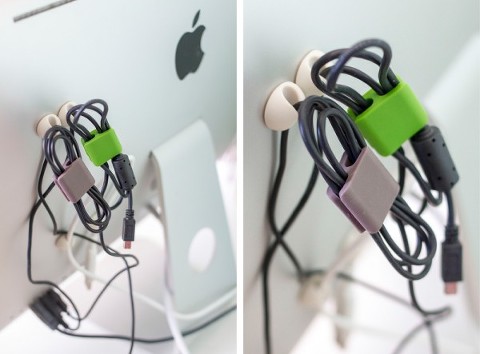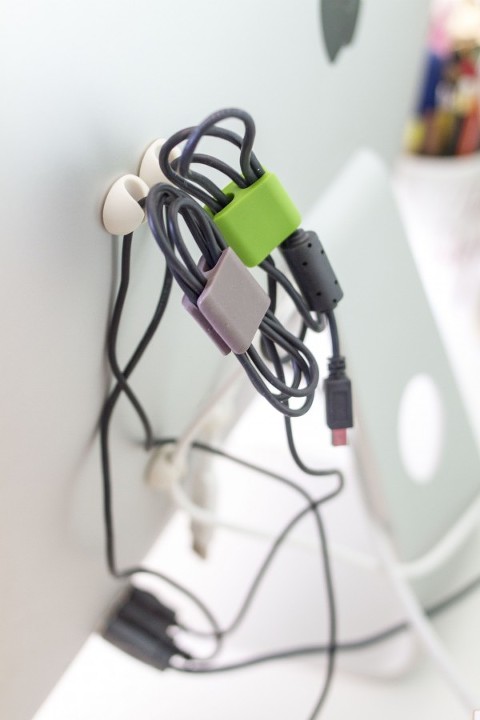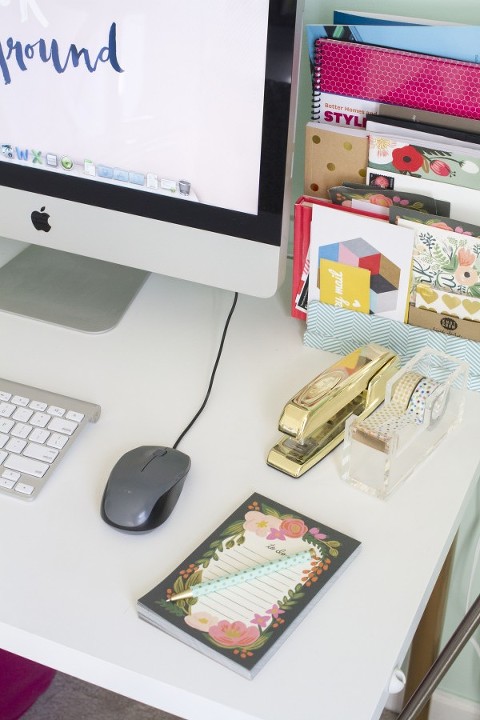 I also incorporated some of the larger CableClips to corral the cables that I use a little less often—the one to my portable scanner, extra camera cables, etc. These I simply rolled up and tucked into my desk drawer and camera bag. There's something really special—seriously—about the idea of not having to dodge miles of errant cables when I'm trying to find a fresh pen or a lens cap. It's a cord jungle, no more!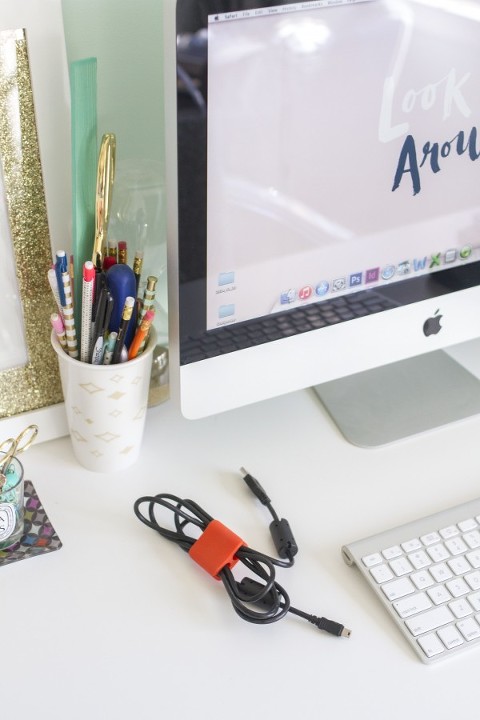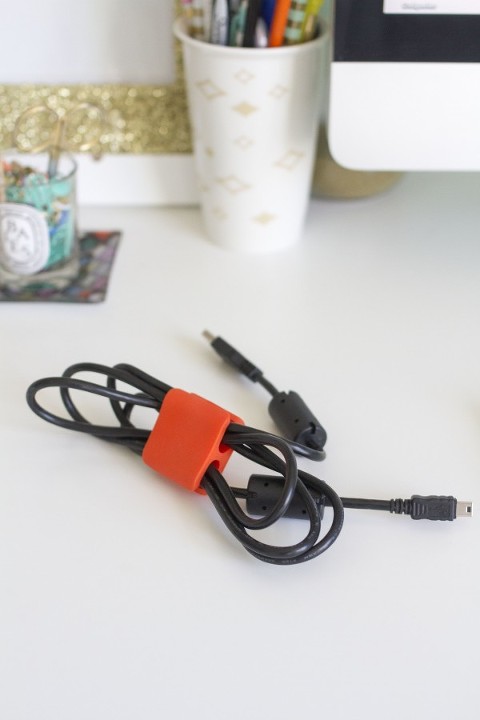 Speaking of cord jungles, I've also (up until this point) been turning a blind eye to the extra thick computer cable and surge protector that sits beside my desk. But, happily, Bluelounge thought of that, too—CableBox to the rescue! This sleek white compartment tucks it all away, never to be seen again. To that, I say good riddance.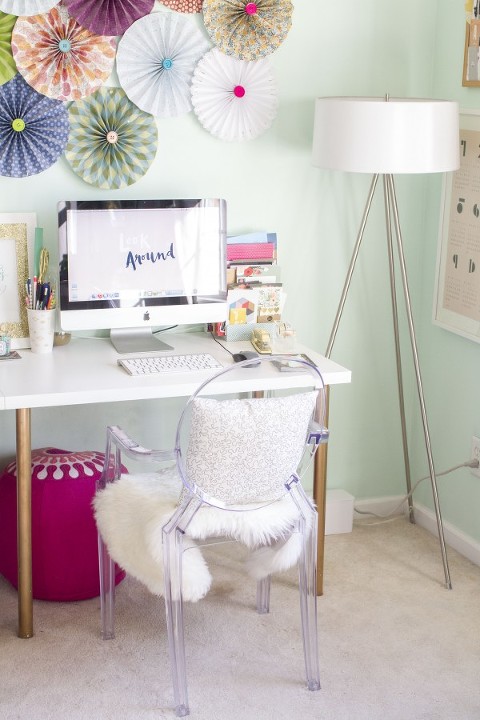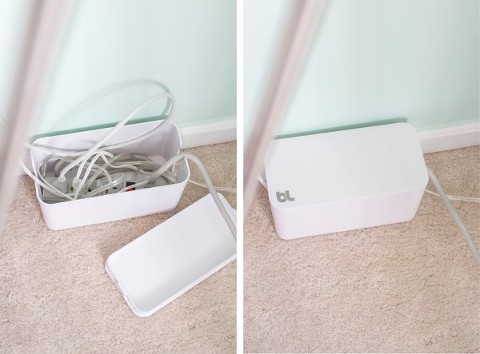 Next, I put still another CableDrop to work right beside my desktop—this one to hold onto my iPhone charger. I know I'm not the only one who has to deal with a constantly sleepy phone, so having my cord within easy reach has been a life saver. And for those moments on-the-go, the Kii allows me to sync up to any computer for an extra boost—no cable required.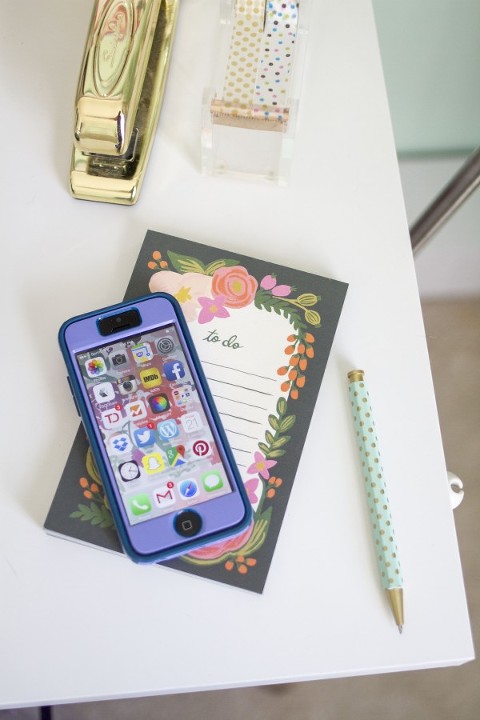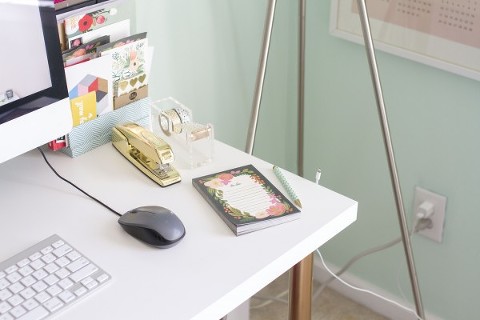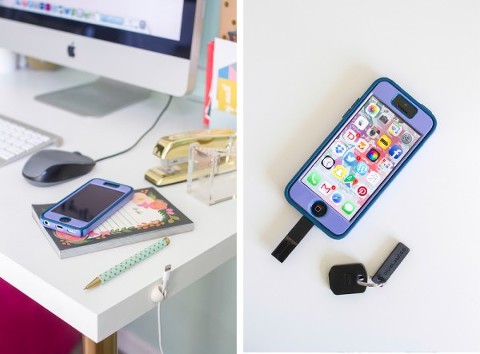 When it comes to hitting the road for meetings or when I just need to get out of the house and work from the coffee shop around the corner, I end up putting my laptop to hard use. So these cute Cool Feet give me a little peace of mind that my mobile work station will remain functional and running in tip top shape.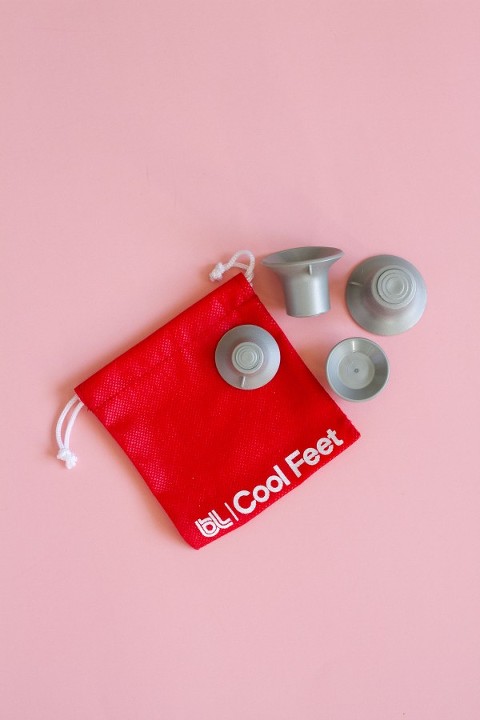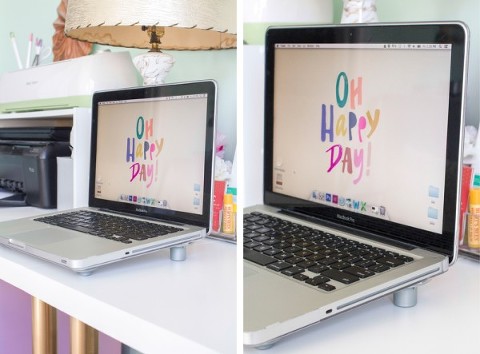 Now that it's all done, I'm actually amazed by how long it took me to get organized. My desktop looks better, my mind rests easier and my equipment is being taken care of.
The best part? You might just be able to skip the mad Black Friday rush altogether because Bluelounge is giving away a full set of techie organization goodies to one DGD reader. Just use the Rafflecopter widget below to enter and, since I want to make sure you know the results before Friday, I'm making this a fast one. The winner will be announced on Thursday—Good luck!

P.S. Speaking of giveaways, have you entered the $500 Minted + domino sweepstakes? Details here.
**********************************************************
GIVEAWAY UPDATE: CONGRATULATIONS DANIELLE S.!!
DANIELLE, I WILL BE EMAILING YOU SHORTLY WITH DETAILS ON YOUR
BLUELOUNGE PRIZE PACK. THANKS TO EVERYONE FOR PARTICIPATING!!