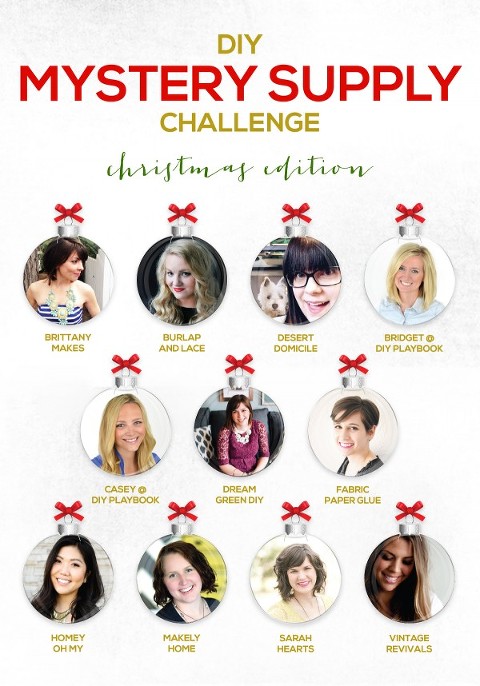 What happens when you throw four mystery supplies, 11 DIY bloggers and a raucous Christmas season together? Pure magic. I am teaming up with a fabulous bunch of fellow bloggers to take this holiday decorating season by storm—and all with nothing but four craft supplies and a whole lotta creativity at our disposal.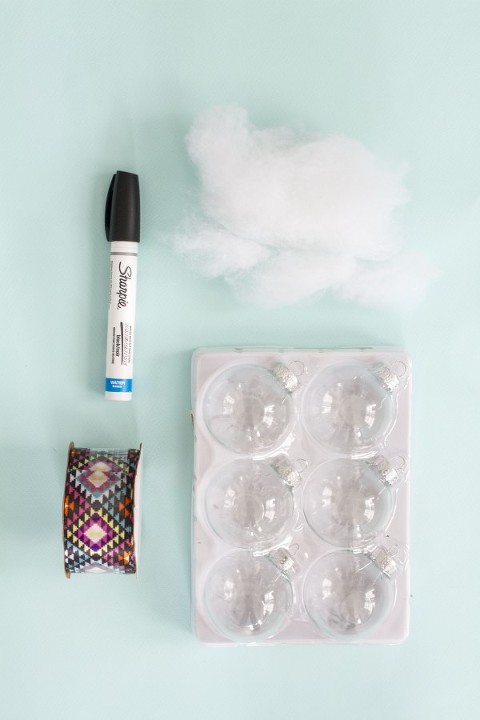 In case this all sounds slightly familiar, we're treating this challenge like a creative version of Chopped—just without the prize money and competition. Here's what we have to work with: 1 pack of clear ornaments, 1 Sharpie paint pen, 1 bag of faux snow and 1 roll of ribbon.
We'll all be working like busy little elves behind the scenes to pull this one off (with a full reveal coming at you next Monday), but in the meantime, I thought I'd share just a tiny sneak peek of my halfway point. Got any tips or suggestions for what you'd do? Feel free to weigh in down below!
And be sure to check out the talented bloggers that are participating: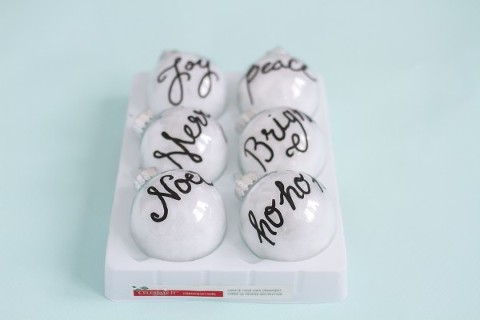 P.S. In case you missed this morning's announcement, I'm hosting a whole season's worth of DIY wrapping tutorials! Get the details on my Holiday Paper Wrap Up right here.