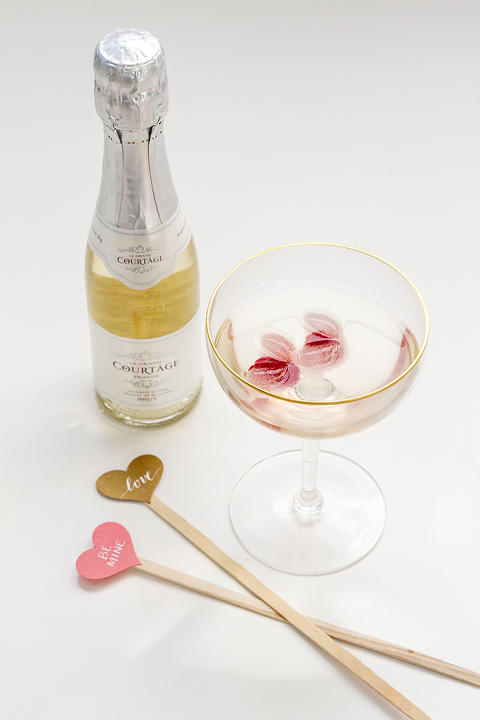 This time of year, if you don't put a heart on it, you're not doing it right. So, in preparation for the kick off to February, I took things to an entirely new level in the DGD studio—and it all came down to a little heart-shaped ice cube tray from IKEA.
The concept? Heart-shaped ice cubes, of course. The catch? I decided to go all out by incorporating pretty pink berries, too. Read on for quite possibly the easiest DIY tutorial/recipe of all time.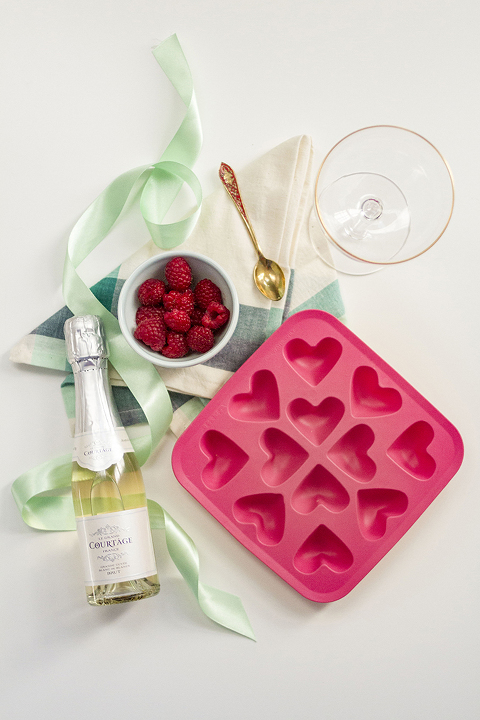 To make, just drop a raspberry into each of the heart-shaped ice cube indentions, and then fill to the top with water. For a little added touch, I spooned a few of the over-ripe berries into a small bowl, mashed them with a fork, added water and then strained it all into a measuring cup. Then, I poured the naturally dyed pink water into the cube indentions, covering the berries. This extra step gave the cubes a bit more of a pink-ish hue—because you can never really have too much pink.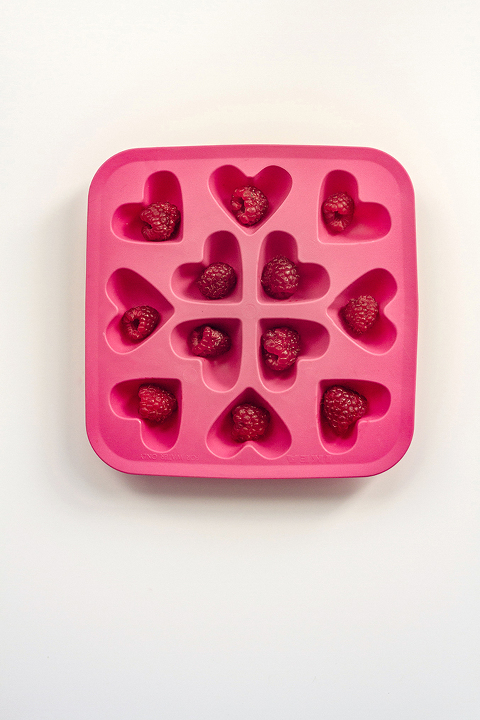 Let the cubes set for several hours and then plop one or two into each wine glass and finish by filling them with your favorite white wine or champagne. It's a simple detail, but one that makes all the difference when it comes time to celebrate this lovely, rose-colored holiday.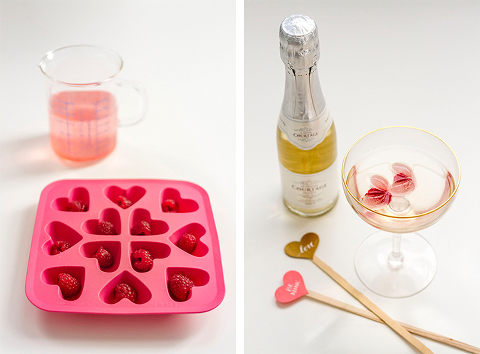 P.S. Have you entered yet?? We're giving away a craft box from Darby Smart (contest can be found here), and also a custom subway date art print from Sweet Sycamore—find details for that one right here.