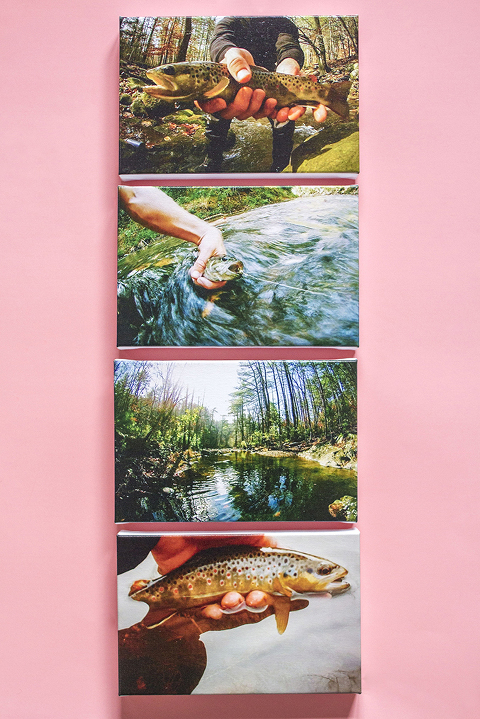 I think that you all are pretty aware of what I spend my time on—crafting, writing, decorating and the like. You pretty much know my hobby inside and out. Well, my husband has a bit of an obsession of his own—a love that, like mine for DIY, knows no bounds.
His is all about fishing, and fly fishing in particular (yes, as I've learned, there's a big distinction there). Every night he'll quietly wander down to the den while I finish up whatever deadline I'm working on to tie some flies. And every weekend he'll pack his Subaru to the brim with supplies and rods in preparation for a day spent traipsing around the mountains in search of his next great catch.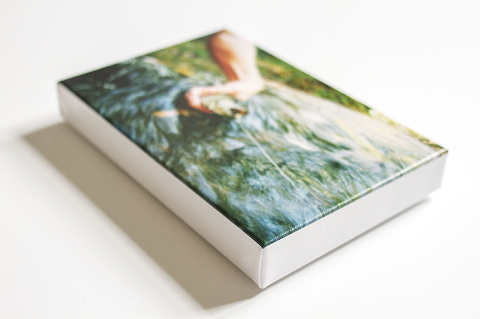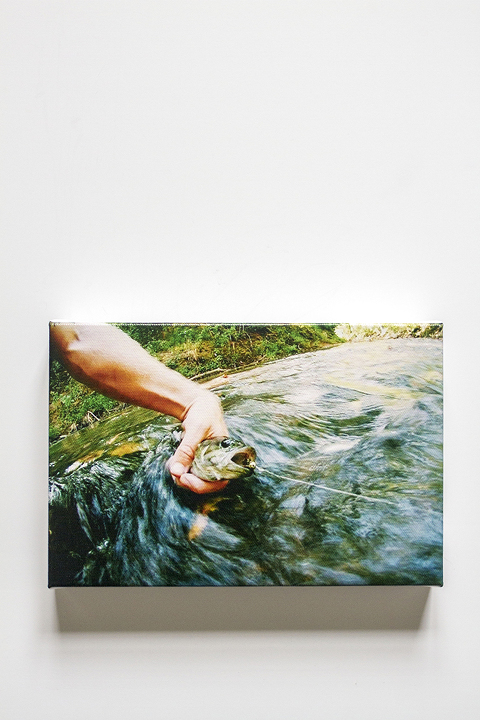 Throughout his weekly travels—sometimes driving as far away as two hours just to hit this river or that one—he's come upon some pretty magnificent sights. His Instagram feed offers one beautiful peek into his mountainous perspective, from catches of the day, to pristine waterways that beg for a bit of (har, har) reflection.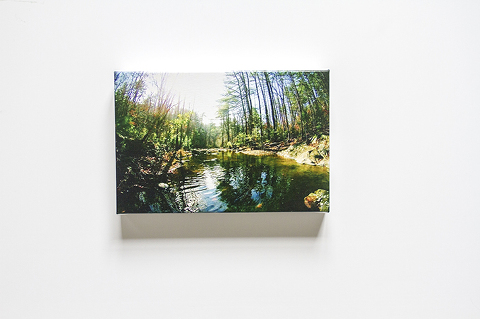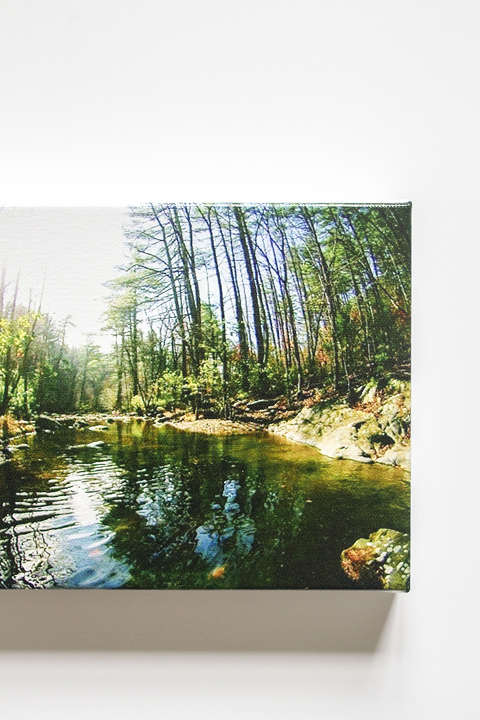 All this to say that when I was trying to think up the perfect gift for my Valentine, I knew that it was going to be the gift of custom art. A collection of prints to commemorate his fly fishing excursions and to give him a place to show off all of the places he's seen and fish he's caught (and released, of course).
This time, I ordered from SnapBox. It was my first time working with the brand, but it definitely won't be the last. In order to keep the secret, I hopped onto John's Instagram account and took screenshots of his favorite photos, and then uploaded them to my new SnapBox account. After that, I chose my type of print (wrapped canvas), size (6×9 inches) and the wrap type (a crisp and pure white). After perfecting the crop of each of the four photos, I was done.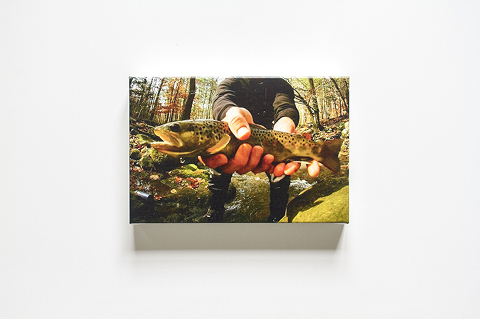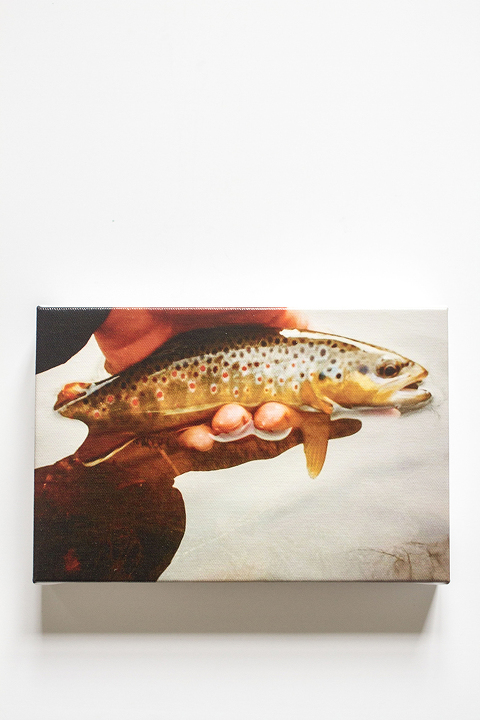 I am terrible at keeping surprises and gifted the finished custom canvases to John as soon as they arrived a week later, but (spoiler alert!) he loved them and we immediately hung them up right beside his fly tying "station" in the den.
To celebrate everyone's artistic side, SnapBox is offering one DGD reader a $50 shopping spree on the site with free shipping! To enter, hop on over to Instagram and follow the SnapBox feed. Then, leave a comment here telling me that you did so that we can count the entry. Contest ends 2/10/15 and the winner will be announced on 2/11/15. Good luck!

P.S. Speaking of giveaways, today's the last day to enter to win the Darby Smart DIY pillow cover craft box! Click here to enter. And there's still time to enter for a custom art print from Sweet Sycamore, too! Contest details this way.
**********************************************************
GIVEAWAY UPDATE: CONGRATULATIONS @SAYAFTON!
PLEASE EMAIL DREAMGREENDIY@GMAIL.COM TO CLAIM YOUR PRIZE.
THANKS TO EVERYONE FOR PARTICIPATING!!