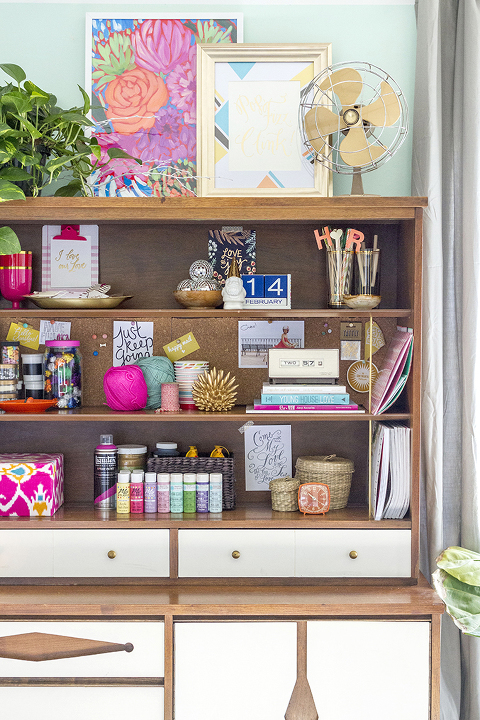 For my latest eHow trick, I decided to, yet again, turn to one of my favorite DIY methods of operation: the thrift store furniture repurpose. Although technically this piece didn't come from a thrift store (I purchased it from Pastiche, a boutique shop downtown that carries a range of vintage and handmade goodies) it most certainly is an original piece of mid-century furniture worthy of the #thriftstorescore label.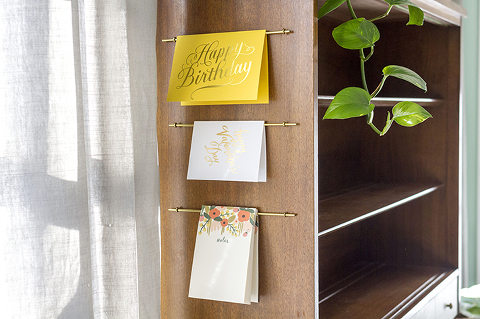 Needless to say, the piece is a china hutch and came complete with a series of built-in shelves, drawers and even a set of double doors to hide away additional storage potential below. After eyeing the piece in-store for months without purchasing since we didn't have the luxury of making it work in our dining room (lack of space), I finally realized that I could make it work for me by giving it a new life as an office command center. With four simple DIY projects and just a couple of hours of work, I was able to get this pretty lady in good functioning order in my studio.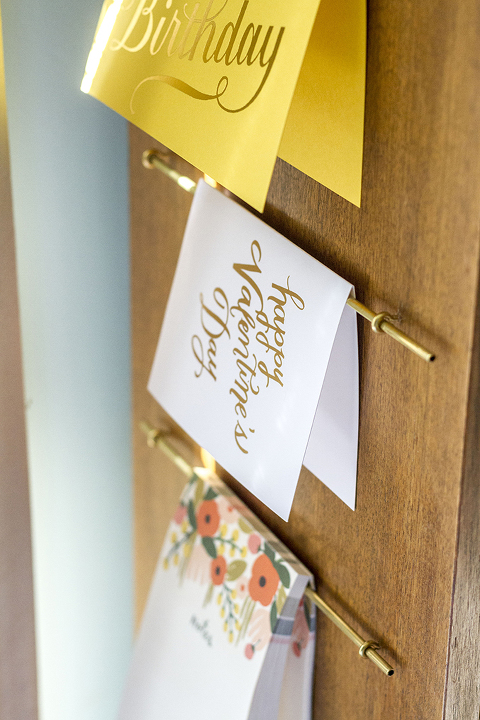 First, I added a series of DIY hanging bars on the side of the hutch using eye hooks and copper pipes to hold things like blank greeting cards and notepads. Then, I measured, trimmed, glued and propped a DIY cork board inside one of the shelves for studio inspiration. For this project, I was able to recycle all old materials that I had lying around, so it didn't cost me a dime!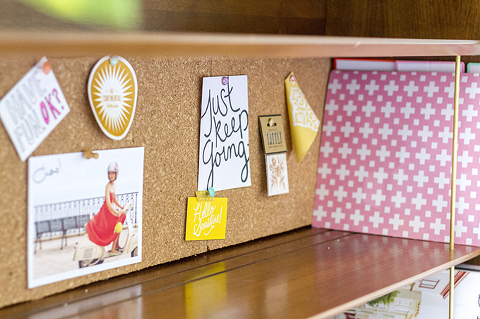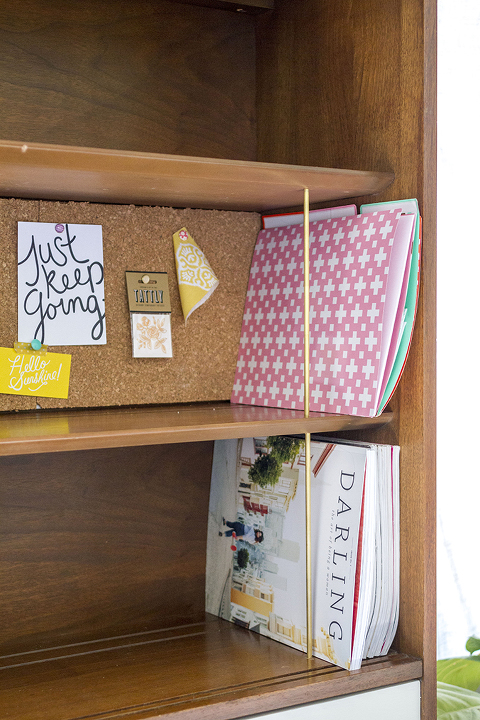 At the last minute, I also realized that I could repurpose leftover copper pipe to create removable file and magazine dividers simply by trimming and shimmying the pipes between some of the shelves. This is now the perfect spot for me to prop my in-progress tax documents folder (ick) and in-progress shelter mags, just waiting to be devoured (hooray!).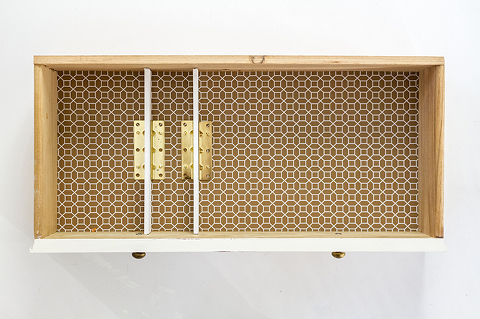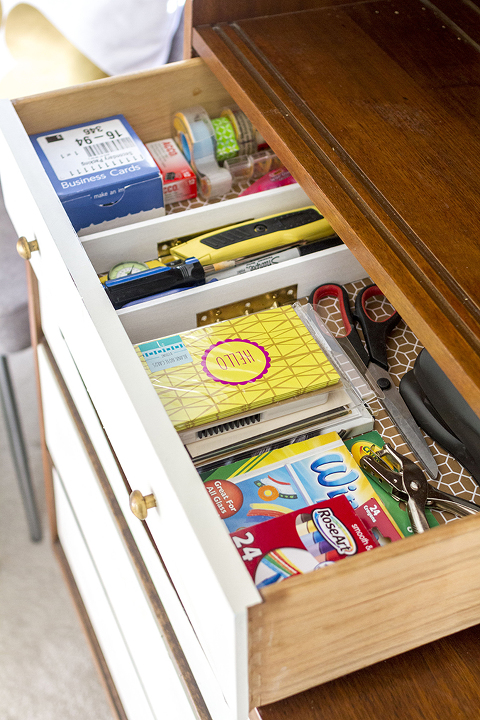 I also made the most of scrap wood and a set of L-brackets to make DIY drawer dividers. Although I mention gluing them down in my instructions on eHow, I actually left them undone in real life just in case I didn't want it to be a permanent solution. UPDATE: I love them, but I still haven't glued them down! The L-brackets keep them from toppling over, and they now function as slidable, adjustable dividers—the perfect, albeit unintentional, solution for me.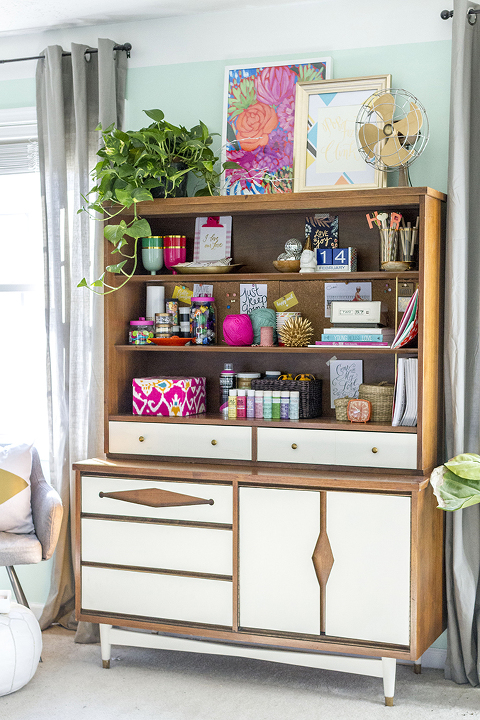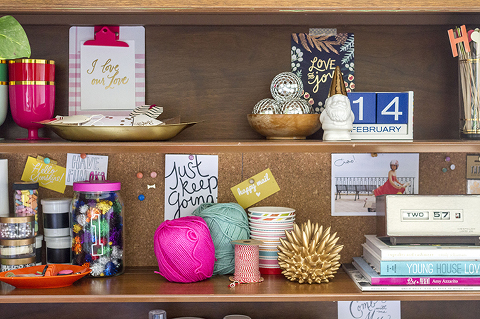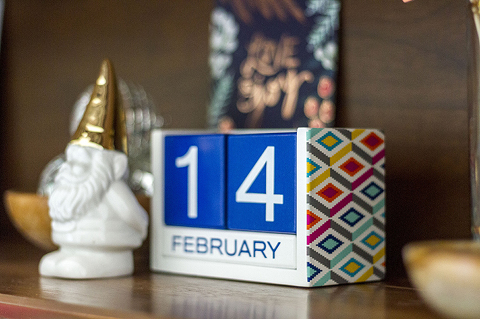 The best part? When we do have a house that can fit a china hutch, I will happily be able to remove all of these temporary office-appropriate hacks in order to make way for our collection of B by Brandie china and glassware. It's a win, win, win (for the studio: now, for the dining room: eventually, for me: forever).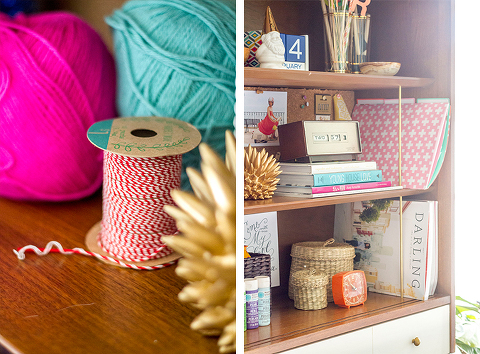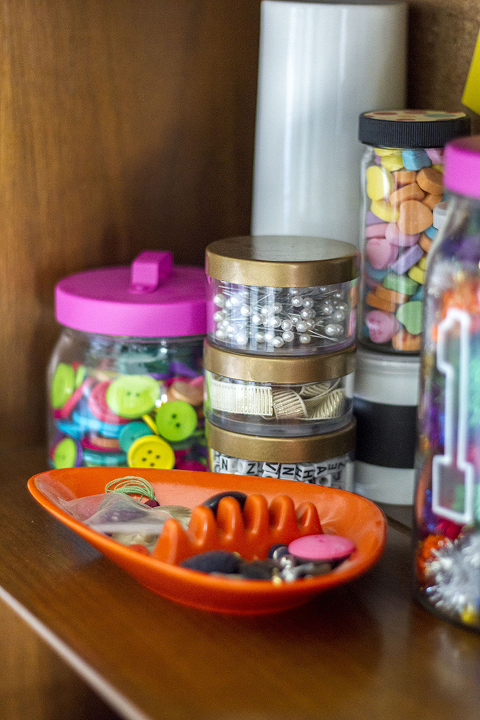 See the step-by-step instructions for how to transform your own china hutch into a command center worthy of your office over on eHow.
P.S. Have you entered for the chance to win a $50 SnapBox photo shopping spree?? Contest info this way.