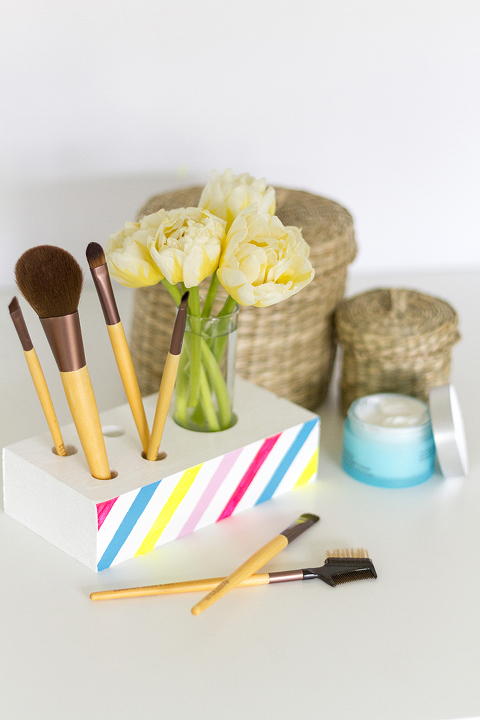 I have slowly but surely begun to amass a collection of power tools all my own, the latest being a gorgeous new drill press. The machine was a birthday gift from my dad and was one of those presents that I didn't even think to ask for but was over the moon to receive. Admittedly, I was a little overwhelmed by it, too (and, actually, might still be), but there's just so much more I can do with a good quality drill press at my disposal.
One such project that the power tool made possible (or at least a heck of a lot easier) was my DIY makeup brush holder. This type of DIY organizer can definitely be made using a handheld electric drill and set of bits, but a drill press simplifies the process. Grab the full tutorial for my DIY makeup brush holder over on eHow—I think you'll love the bonus bud vase just as much as I do!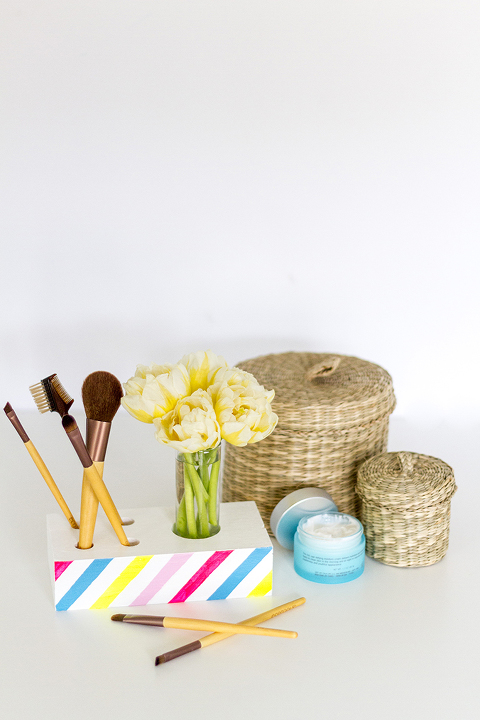 P.S. Happy anniversary to my hubby! I'm so excited to celebrate three fabulous years since our small Virginia wedding. In case you're new to my blog, you can see the photos and get the details from our wedding right here.