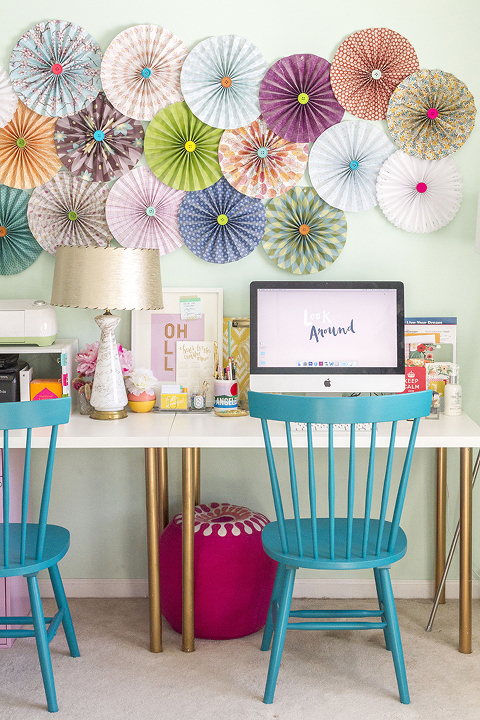 We are back from the beach and, although I'm pretty devastated not to be on our screened-in porch watching dolphins in our rented back yard right now, I'm also pretty happy to be home with our four fur babies and my beloved routine. I also missed you guys, and am excited to be kicking off my return to the real world with a brand new studio update care of Sauder.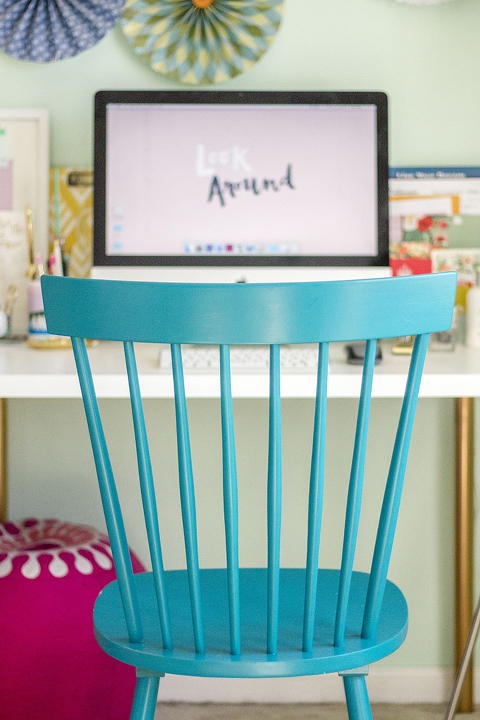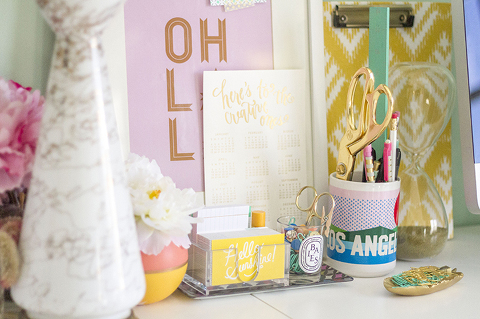 As you probably know by now, I'm always looking for ways to add an extra dose of affordable style and color to our home, so this pair of bright aqua Spindle Back Chairs was an easy choice. The vibrant color of the seating offers my double desk area a punch of personality, and offers me the chance to enhance what would otherwise be just another functional section of our house. Instead of being just a set of desk chairs, these two are a unique reflection of me and my style—how many desk chairs do you know that can say that?!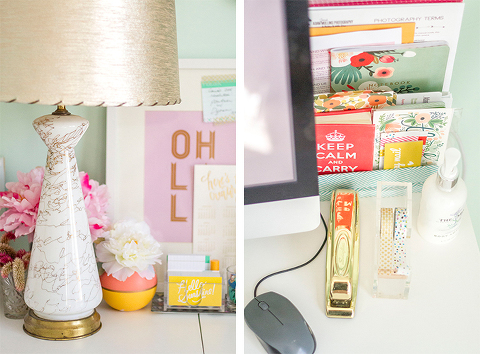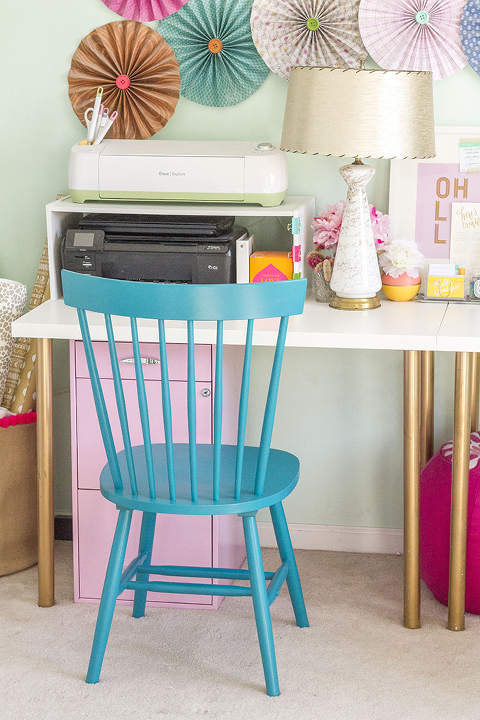 Although I'm head over heels for the color, I can't end without mentioning the comfort level. The chairs are solid wood through and through, and the extra high back means that I'm not hunched over while working for long hours at my computer. My favorite part? If I get sick of them at my computer in a year or two, I can easily repurpose them as statement-making end chairs at our dining table. I love versatility—don't you?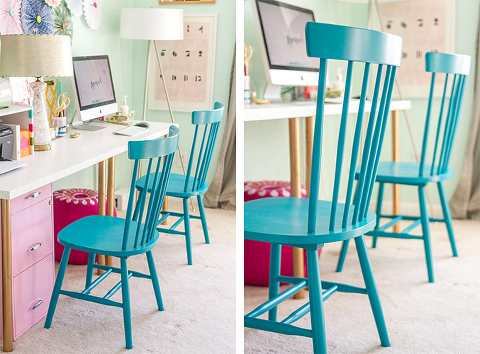 For more inspiration, click through to the Sauder lookbook that recently released this spring. The interactive platform makes it a breeze to soak up new ideas, and you might just recognize a familiar space or two—I was honored to have our home (and kitty!) included. Feel free to leave your thoughts and your vote for favorite piece in the Sauder comment box below.
This is a sponsored conversation written by me on behalf of Sauder. The opinions and text are all mine.