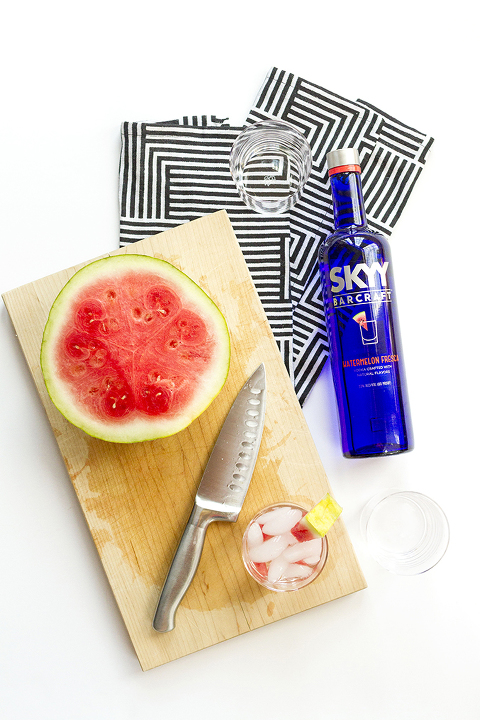 Happy Memorial Day! I hope that everyone is enjoying a nice, long holiday weekend. Although I'm not technically able to take off major holidays like the rest of the nation because of my freelancer lifestyle, I am planning on taking it a little bit easier today. On the docket? Getting lost in some of my favorite design books (it's "research," after all), a pretty, mini picnic photoshoot outside and some food styling practice, too. We'll be capping off the day with a barbecue at John's parents' house, and I can't wait to dig into my mother-in-law's pasta salad.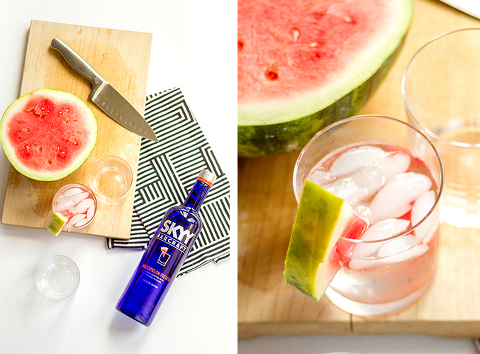 In case you're planning a tasty celebration of your own, might I suggest testing out this couldn't-be-easier recipe for a SKYY Barcraft Watermelon Fresca? With only four ingredients and even fewer steps, this is a drink that I'll be (responsibly!) throwing back all summer long.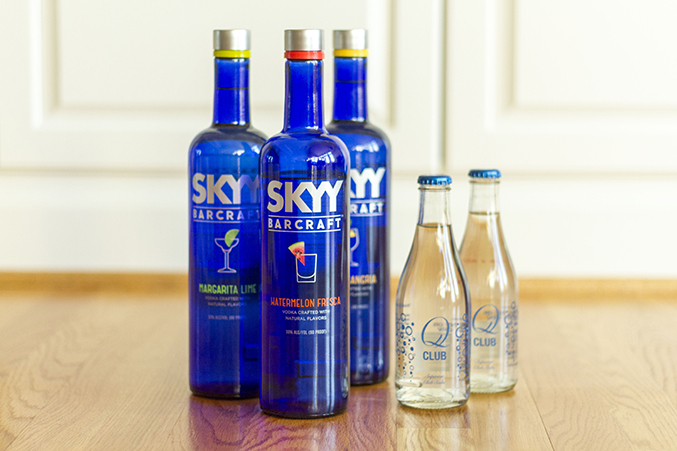 Ingredients
Directions
Combine the SKYY Barcraft Watermelon Fresca and Club Soda in a glass and stir. Finish with chunks of watermelon and ice swirled into the drink. Serve immediately.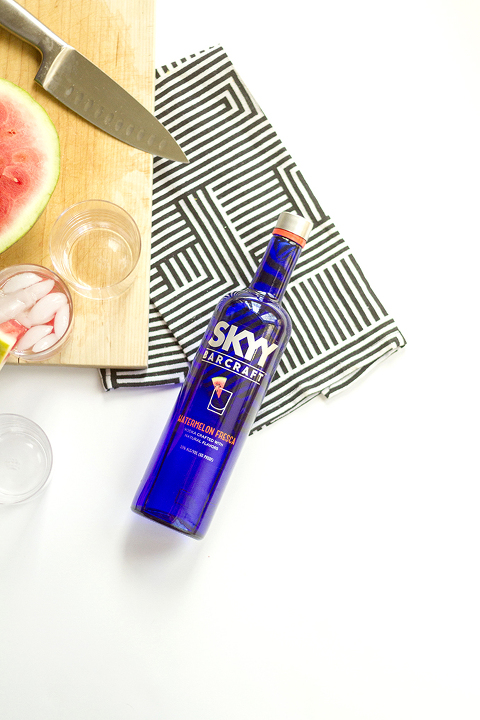 In case you want to take things one step further, click through to my friend Sarah's blog, where she shares a GENIUS idea for watermelon ice cubes. I wish I had seen it before snapping these pictures, because I'm dying to take the aesthetic factor of this drink to the next level with pretty pink ice cubes. See the bar hack (plus her own spiked watermelon recipe) over on her blog, Sarah Hearts.