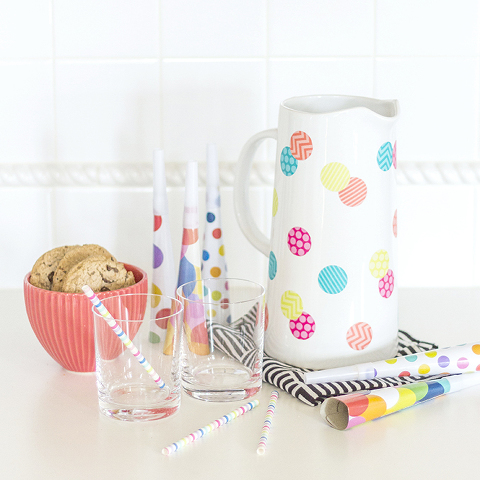 How's this for a challenge? One 10 minute project each month with a varied theme—anything from recipes to crafts—reinterpreted respectively by a group of bloggers. When Laura Putnam (of Finding Home fame) reached out to include me in the team of eight creatives, my love for a challenge outweighed my insecurities and fear of failure—and thus, here I am!
This month's assignment was a 10 minute DIY project, and thank goodness it was because this is definitely a topic that I don't mind wrapping my head around. Read on for my step-by-step tutorial for creating your own 10 minute DIY polka dot pitcher, just in time for summertime soirée season!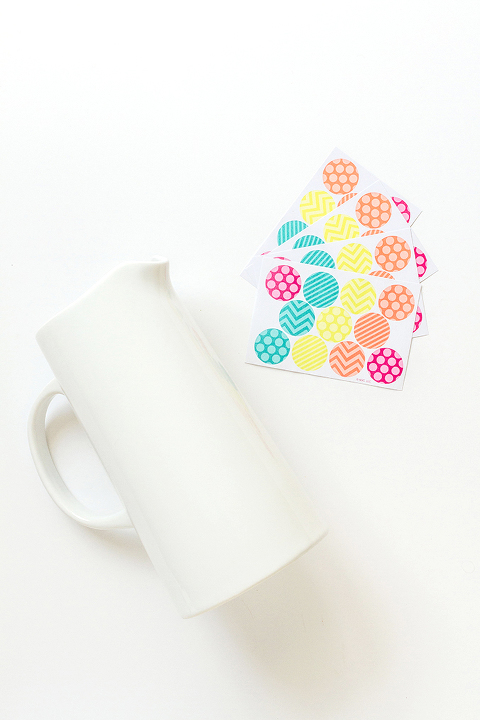 White ceramic pitcher (although any finish—glass, plastic, etc.—will do!)
Round glossy stickers, pattern optional
Honestly, calling this project a "10 minute craft" might be exaggerating, because this took only about five minutes to complete. Simply peel the stickers off the paper and place them on the pitcher in a fun and appealing pattern! Make sure to press them down on all sides with your fingertip to ensure a strong hold.
I chose to overlap some of my stickers and spaced them out in a random, haphazard formation, but you could try a more symmetrical design if you prefer. I also saw a pack of pretty gold heart stickers that were calling my name, so don't feel limited by any shape either. It's completely up to you.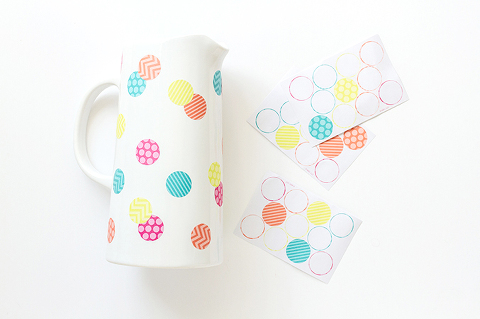 Although the stickers admittedly won't last forever, a high quality sheet of glossy stickers should stay put for at least one season as long as you avoid giving the pitcher long water exposure under the kitchen faucet. When the stickers start to fade, simply peel them off and add new ones. This is one craft project that can easily change from season to season as your tastes (and the trends) shift around.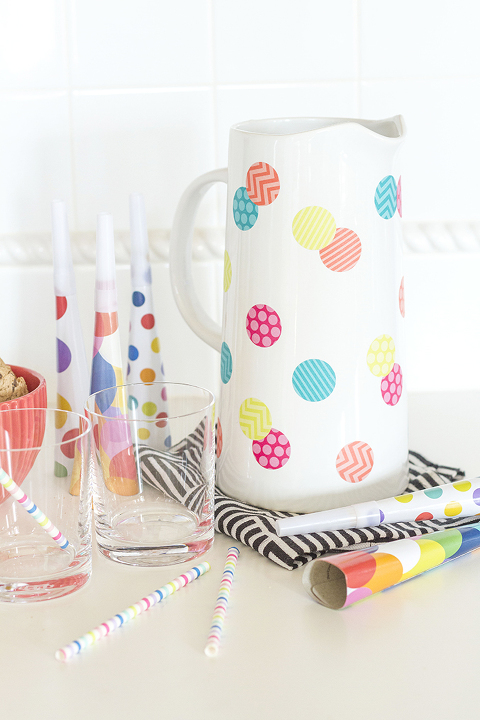 Click the links below to see what
everyone else came up with this month!