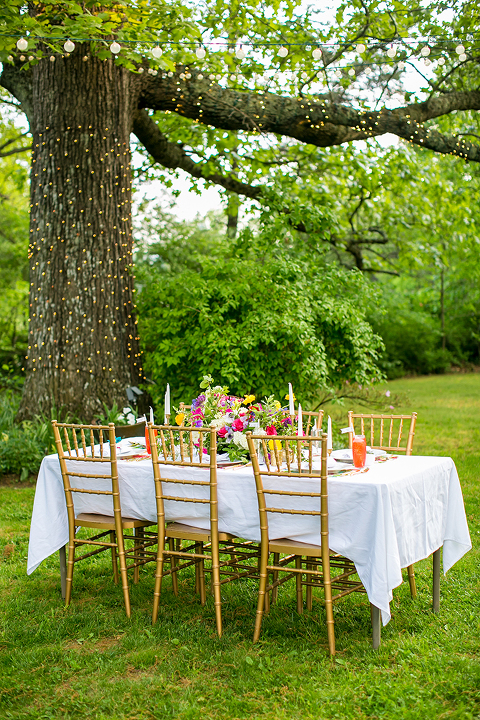 This past April, I kicked off my very last year as a 20-something. Honestly, I'm thrilled to be saying SAYONARA to my twenties, which were a bit too tumultuous for my taste. Lots of growth was had and experience was gained, but the years were the hardest of my life, and I'm so excited to embrace my 30th birthday next season. I've heard nothing but good things about the decade, and am hopeful that I'll feel the same level of confidence and peace that my 30-something friends have already experienced.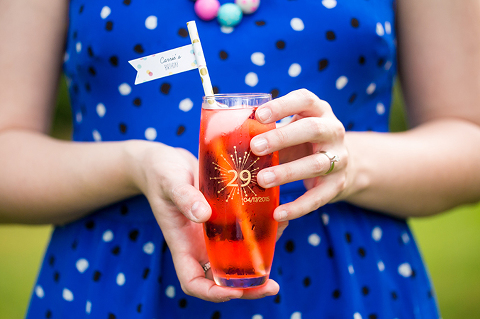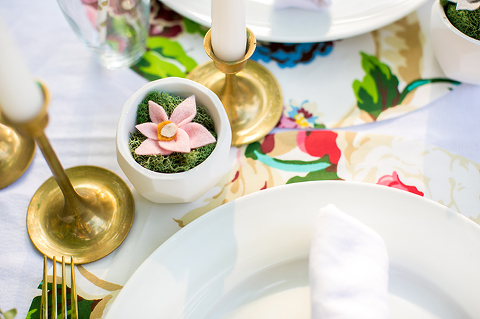 But celebrating my last 20-something birthday deserves a big, big celebration first, so I schemed and dreamed an outdoor fête fit for the occasion. I've been hinting about the event here on the blog for what feels like months, so I'm thrilled to finally be able to share all of the goods. You can snag details of the party, including recipes and planning tips, over on domino today, and see below for all of my personal favorite photos, as shot by my friend Liz Cook, of Sincerely, Liz, Inc.
HINT: Scroll to the end of this post to enter the $100 Kate Aspen party supply giveaway!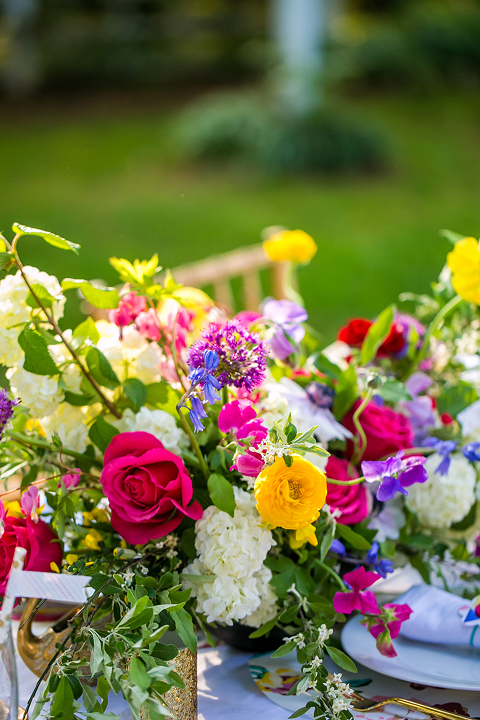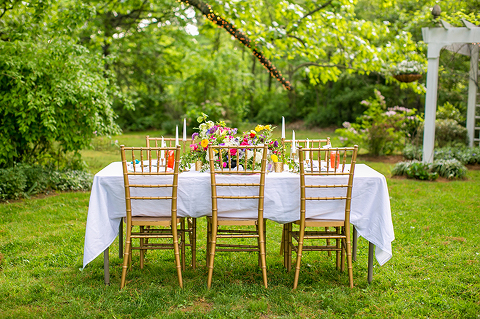 The party would not have been possible without the help of my friends at Kate Aspen. Together with the team, we came up with custom designs for multi-dot straw flags, stemless champagne flutes, and cupcake boxes, and I also begged them to send along some of their white planters, glitter votives, and chalkboard frames, too. Happily, I think they were just as excited about the celebration as I was, and were huge supporters of my vision.
After combining the new party favors and décor with a few of my favorite vintage pieces (the brass candle holders, swans) and DIY projects (napkin rings, fabric chargers, felt flowers), it all fell together seamlessly—right down to the smallest detail.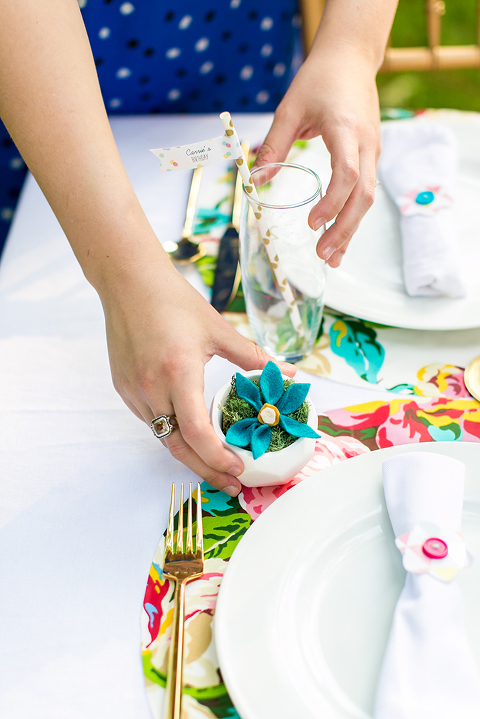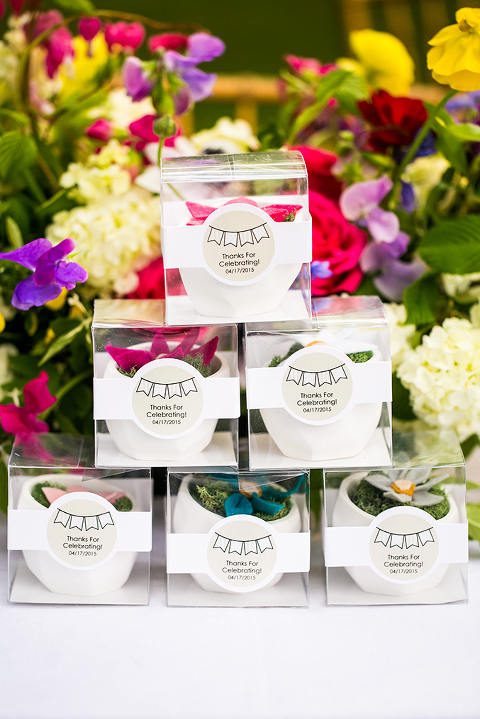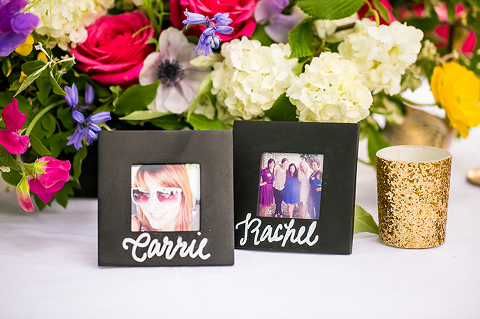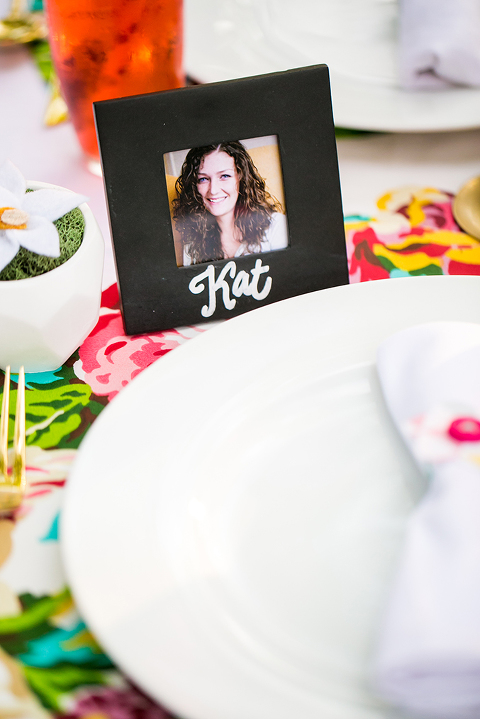 Some of my favorite elements were the favors and chalkboard placecards. You may remember my DIY tutorial for felt flowers "planted" in mini white geometric pots? Well, they ended up being the sweetest handmade guest favors, especially when tucked away in custom to-go boxes printed with my party date and a simple "Thank you!" Turning chalkboard frames into custom placecards using printed Instagrams and chalk markers was another big hit.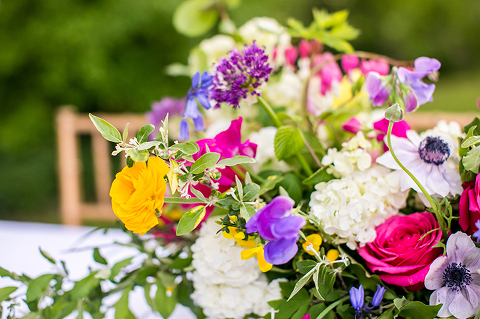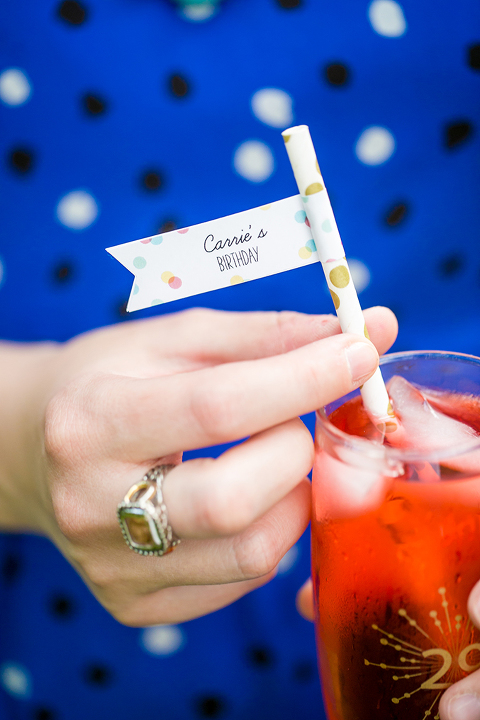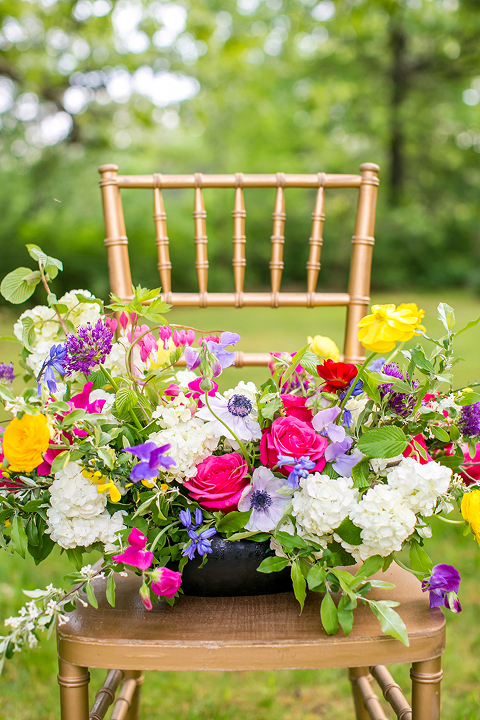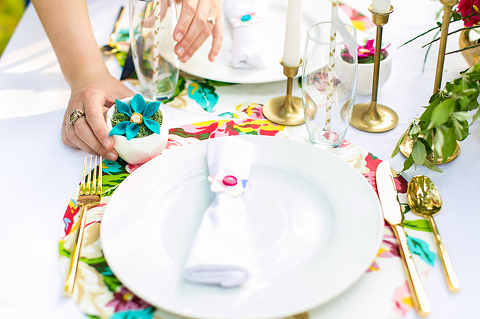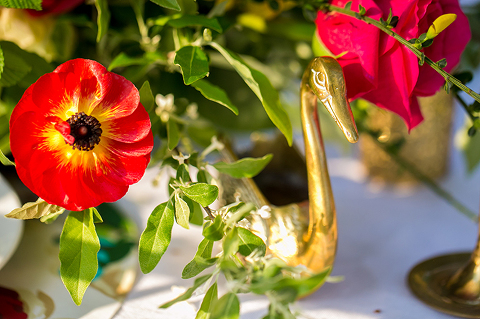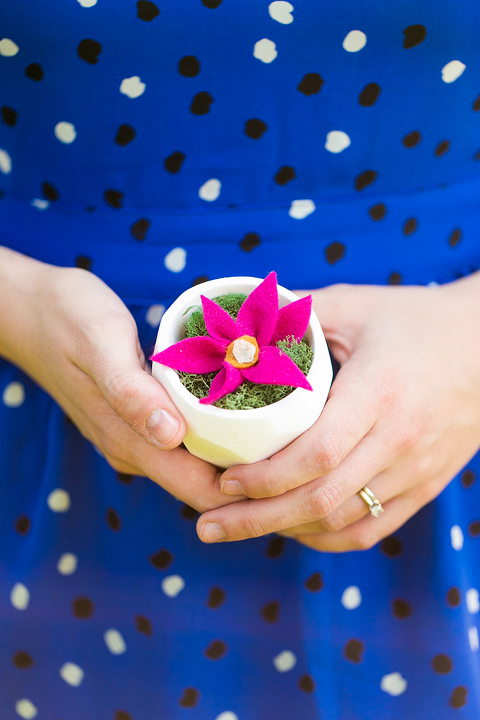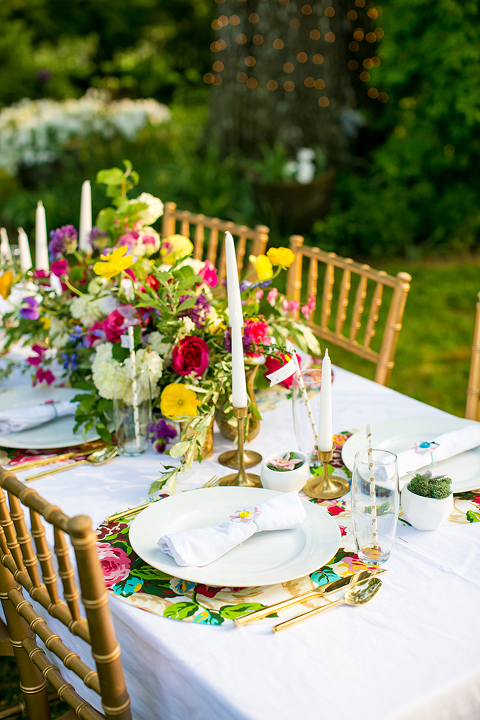 Again, I invite you to click through to domino for a whole slew of additional details, including party planning tips and a delicious recipe for strawberry lemonade. Before I go though, I would be remiss not to thank all of the incredible vendors who helped me bring this party to life. These are the moments that I just have to pinch myself and repeat over and over in my mind, "I love my job…"
Thanks to Kate Aspen for the décor, to Liz Cook for helping to document the evening so beautifully, and to Elisha Dudley, of Petal Flower Co., for the stunning floral centerpiece (see more photos of the arrangement here, along with Elisha's suggestions for safely transporting florals). Finally, thank you to the team at Glencliff Manor for offering us their dreamy lawn for the night. I think you can probably tell from the photos—it's out-of-this-world beautiful.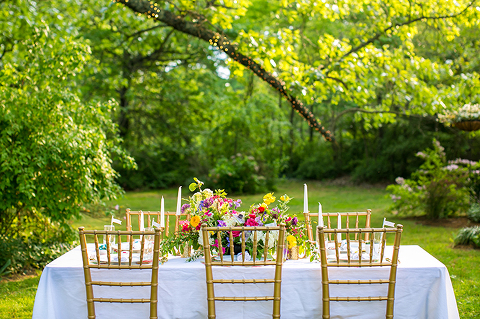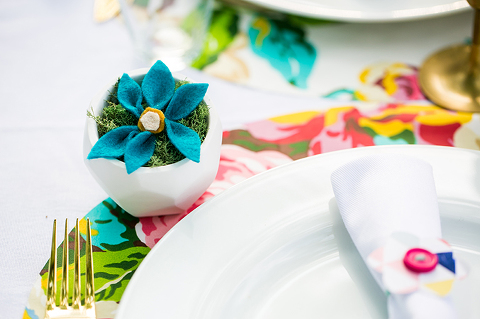 So, now for the EXTRA exciting part. Use the Rafflecopter widget below to enter to win your own set of custom party décor! Whether you're looking for pieces to outfit a birthday celebration or you need to stock up on wedding favors for your upcoming nuptials, the team at Kate Aspen has got you covered. The contest ends next Thursday—good luck!