Don't you just love when Internet friends become REAL LIFE friends? Rachel Smith (blogger behind The Crafted Life), and I connected on social media wayyyy back when, and finally met in person last year at the Better Homes and Gardens Stylemaker Workshop. We've stayed in touch and I couldn't be more infatuated with this bubbly girl's wit and encouragement. In addition to her blog, The Crafted Life, Rachel also is the talented artisan behind an Etsy storefront of the same name! Read on to get the scoop behind her business, her brand and a few of her own favorite Etsy sellers, too.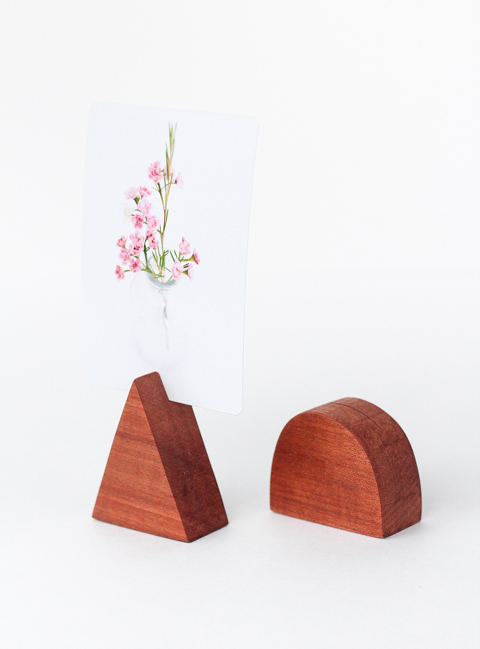 When did you start your Etsy shop? Is there a story behind your shop/blog name, The Crafted Life?
I've dabbled in selling a few things on Etsy in the past—watercolor gift tags, wooden bead necklaces, amongst other items—but officially opened it with a clear vision in September 2014. The name of my shop is actually the name of my DIY and craft blog and is an extension of it.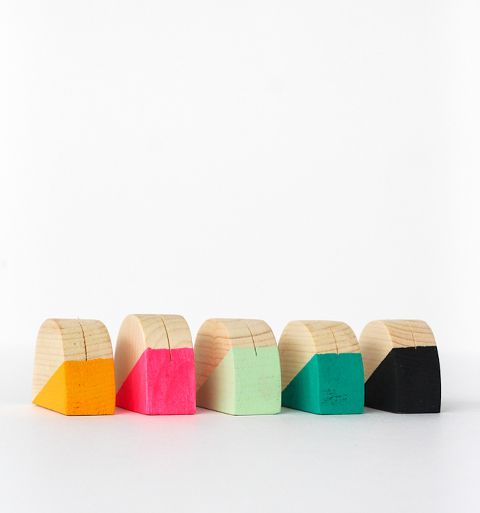 What lead you to woodworking, and specifically, what made you decide to make these types of photo holders? When did your designs begin to take off?

I spent a few weeks over the summer in 2014 at my boyfriend's mom's house. She's a carpenter and has an amazing assortment of tools. One of the things she taught me during that time was how to use the scroll saw (what I use to make the photo holders). I originally shared the photo holders as a tutorial on my blog and just decided to sell them after the response I received.
I'd say that sales started to pick up around the holidays (November and December). I also sold at a craft fair here in Portland, which led to my first wholesale order.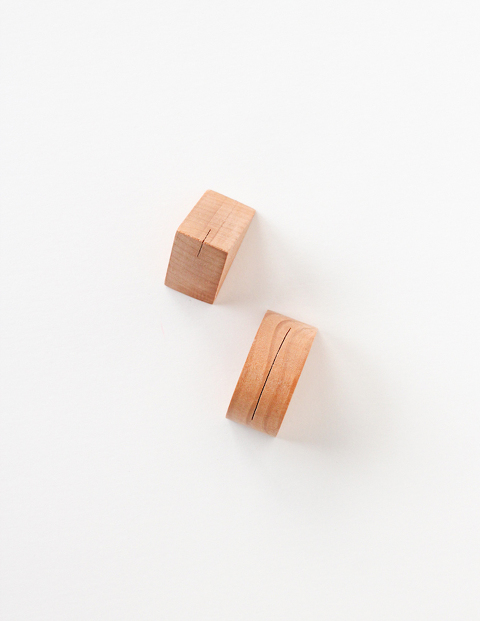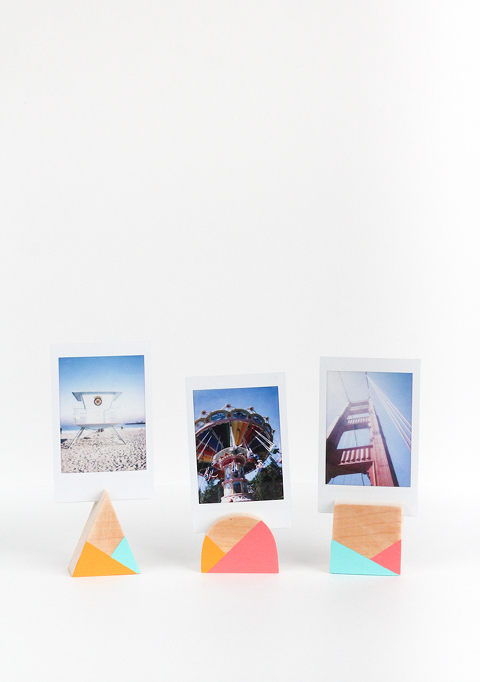 How would you describe your style? And how does that influence your work as an artisan/artist?
I am all about color and interesting shapes/patterns. I love incorporating color blocking into my photo holders and hope to maybe even introduce patterns soon.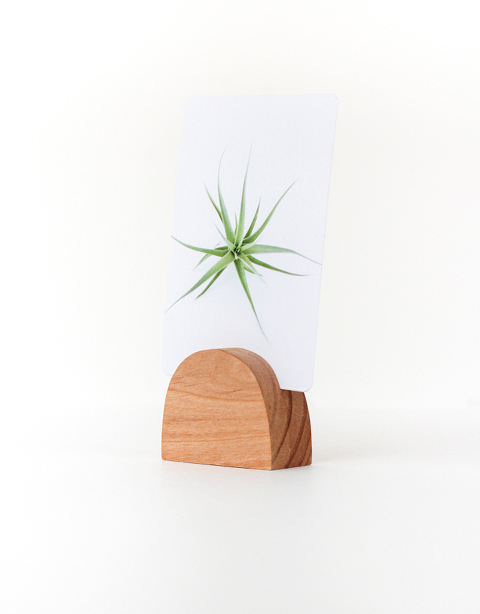 What do you wish you had known before starting out as an Etsy seller? What's your biggest takeaway?
Great question. I really wish I knew about commercial shipping rates before I did. It saves a ton of time and money—not to mention trips to the post office—if you are able to weigh and print your own labels through Etsy's system.
My biggest takeaway is to make sure your product is unique. There are tons of sellers on Etsy, so what are you doing to make your brand and product stick out? It helps to have other outlets to let people know about your shop. Instagram is by far my favorite. Also, invest in good photography (either learn it or hire someone). It will change your sales tremendously!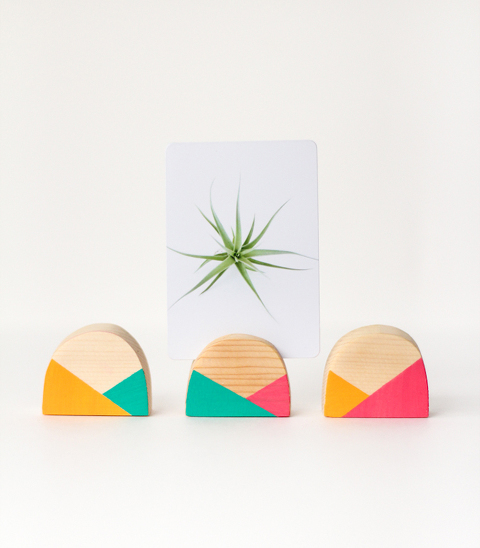 What are your personal favorite Etsy shops? Name your top three.

Oh, goodness—this question is way too hard. I could name way more than three, but my top are:
P.S. I have two giveaways going on Dream Green DIY this week. First, you still have time to enter the Kate Aspen party supply giveaway, and as of yesterday, you can enter to win $50 to Barn & Willow. Good luck!