In preparation for our beach trip back in May, I spent way too much time gathering new pieces to add to my tropical wardrobe—things like new sundresses, shorts and sandals. Another thing on my wish list was a pretty pom-pom trimmed beach hat. Of course, I wasn't about to splurge on a plain store-bought version. Oh, no. Instead, I used my crafting skills to create a totally original DIY Pom-pom Beach Hat—and you can get the how-to over on eHow right now.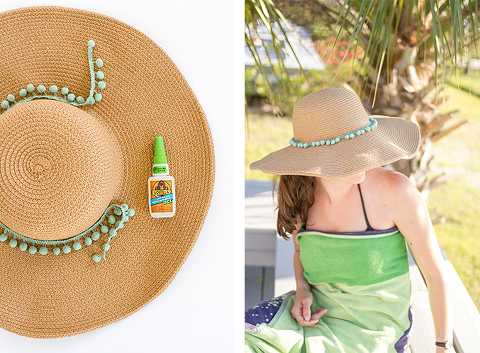 To prove just how much money you'll save with this quick 30-minute craft, check out the $235 designer hat that I came across while trolling the web! You'll keep over $200 in your wallet by crafting my $20 version, plus you'll have the satisfaction of customizing your trim color down to the very last pom. Now that's what I call a successful (and frugal) DIY!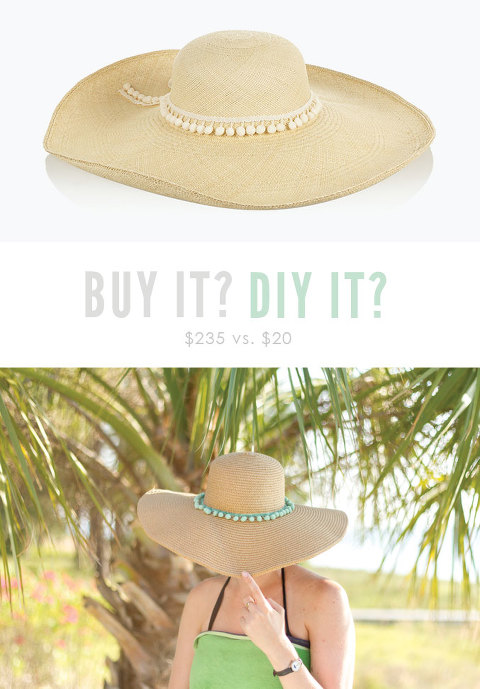 Don't forget to enter to win $50 towards Barn & Willow and $100 towards Snapfish!! Click those links for details.