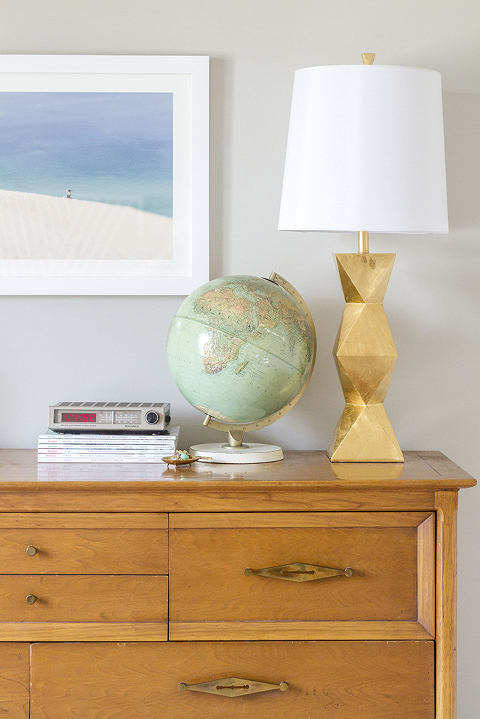 As you may know, John and I are currently in "Sell This House" mode, and have our home listed with a local realtor here in Lynchburg, Virginia. Although I remember repeatedly telling both John and our realtor that I was willing to give the project six months before I started to panic, I am truthfully at my wits end just a month and a half into our listing. We still have no offers to speak of despite close to a dozen showings since we plopped the "For Sale" sign into our yard with the help of Expose Yourself USA, and I'm feeling a little downtrodden and frustrated.
I know this waiting game is temporary and that the steep competition in our neighborhood is mostly to blame, but in the meantime, I've been soaking up all sorts of experience as a novice home stager. And while I linger here waiting for that perfect buyer, I thought I'd share some of the resale tricks I've learned the hard way in the past month and half.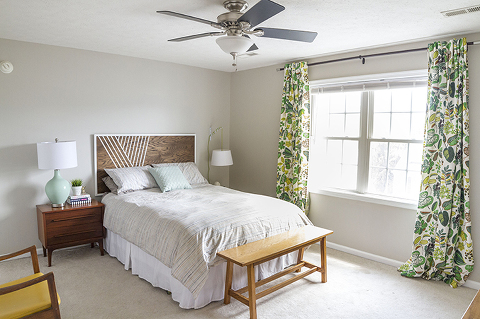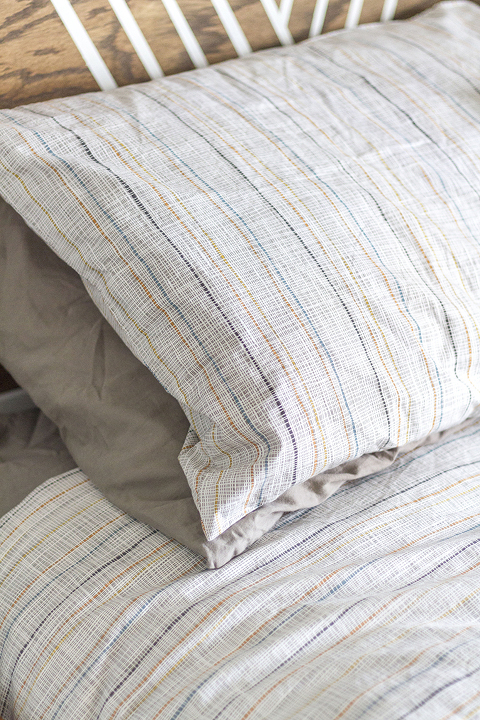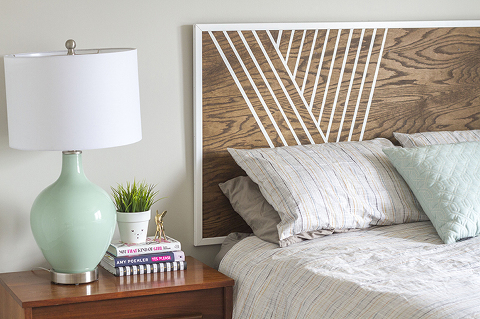 First, we need to take a long hard look at our master bedroom. Btw we had small water damage in our bedroom some time ago but luckily water damage repair by Quick Dry Experts helped us out. If I look back at old photos of our room from the spring, it's kind of easy to see why we haven't had an offer yet. You see, ever since we began talking through the idea of moving, I've been systematically purchasing new furniture and accessories for our second home. I somehow didn't "see" the chaos building around me until our realtor came for an initial walk through and gently told me that it was time to purge. One book and five truck loads to the donation center later, and our home was already feeling better. But I recently took things a step further in the master bedroom, and I wanted to share with you the difference a little paint and purging made.
Before, our dark gray room was bold and cozy, but it admittedly lacked order and cohesion, largely in part because I was having to display a bunch of things and furniture that I hoped to have a place for in our hypothetical next house. After getting rid of a small home's worth of stuff, the space was feeling much better, but I eventually came to the realization that there was still one thing I couldn't avoid any longer: the room needed to be repainted.
There probably isn't any home project that I loathe more than painting—especially the type of painting project that isn't technically for my benefit—but I needed to give potential buyers a fresh perspective on this expansive room. The dark gray just wasn't cutting it anymore, so instead, we took the walls down to a nice and calming gray/beige to match the kitchen and hallway.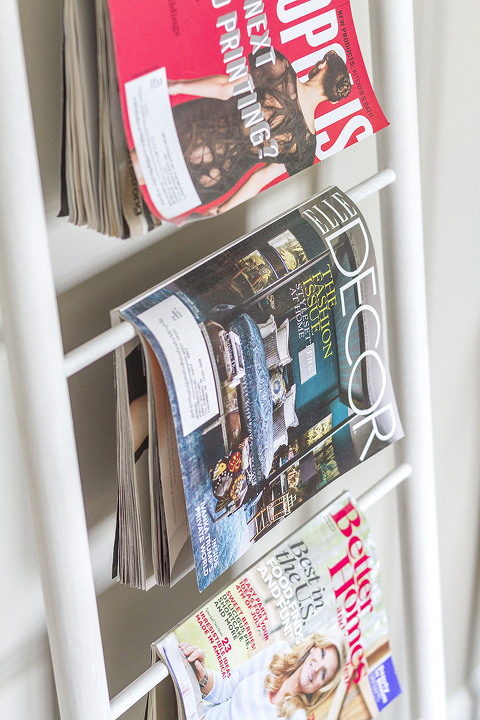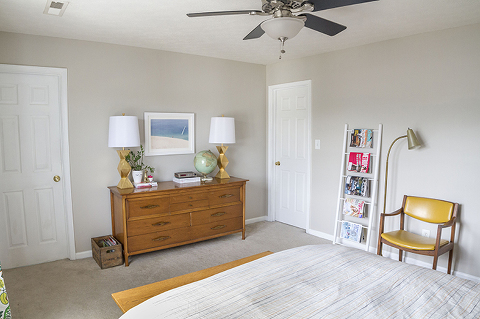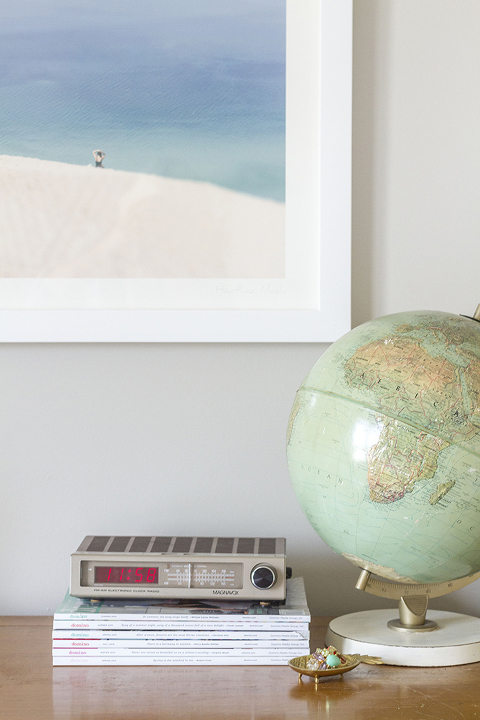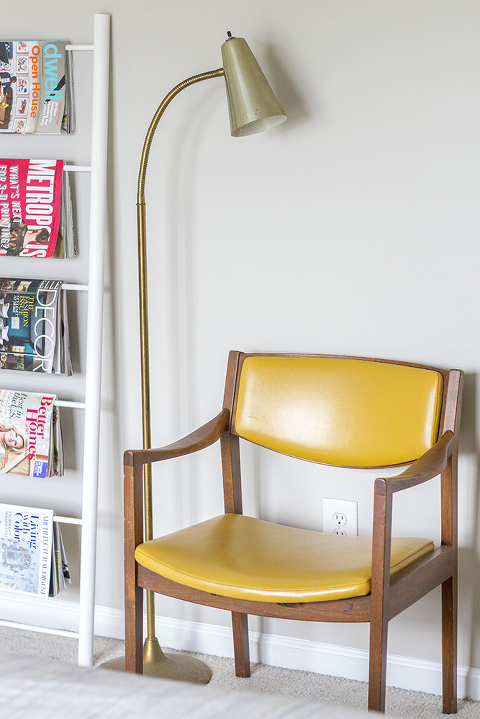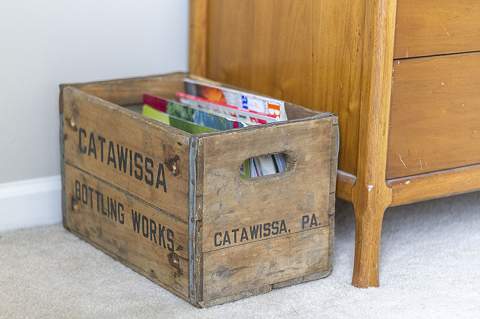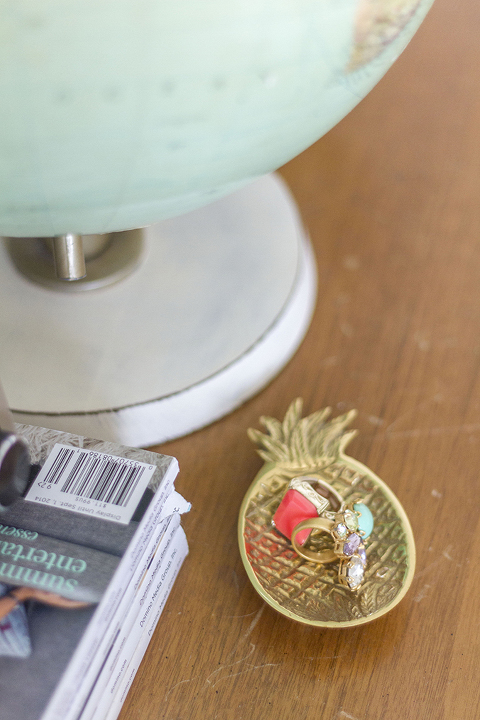 Would I say that the new space is my dream bedroom? Probably not. I'd wish for bright white walls and more art (apparently I'm a maximalist by nature), but I actually have been enjoying the parred back space and neutralized color scheme. Who knows—maybe the things I've learned as we work hard to move away from this place will influence the way I set up house in our next place.
How To Neutralize A Bedroom For Resale
Purge, purge, purge: Make it part of your bi-weekly routine to pack up a box of stuff you no longer need and cart it down to your local charity. Just think of it as one less box you have to truck over to the new house!
Limit your color palette: Paint bold walls in your home light, neutral colors that won't scare away potential buyers.
Accessorize sparingly: Keep your personalization to a minimum so buyers can picture their stuff in the room instead.
Do add a hint of character: Although you'll want to keep accessories and furnishings to a minimum, don't neuter the space—just neutralize it. Adding unique touches and trendy accents will make buyers feel excited about calling this place home, plus it will be memorable. Rather than "that townhouse we saw the other day," it will be "that awesome home we toured with the cool curtains and retro furniture!"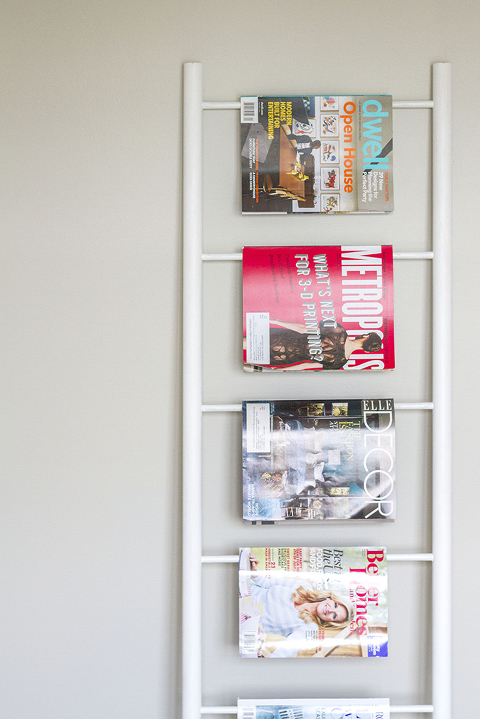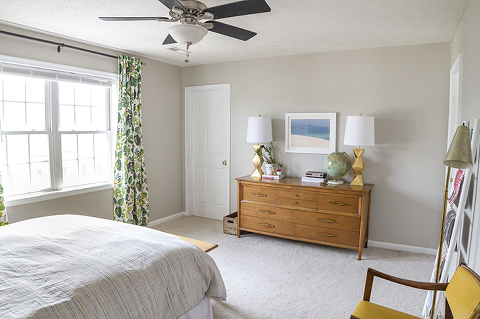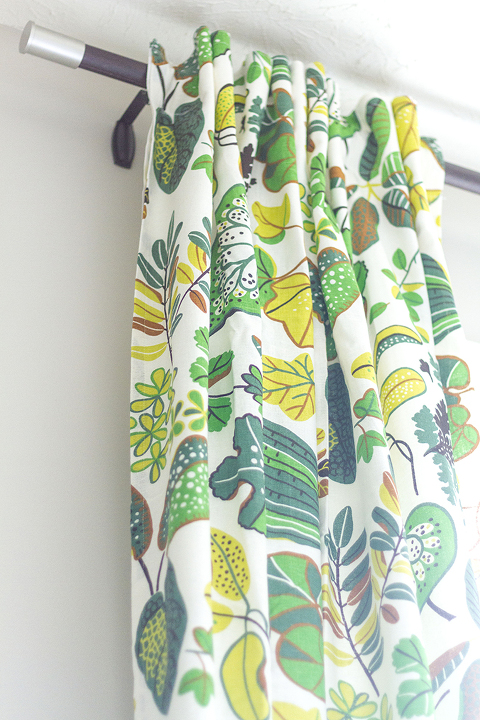 Now, I just have one extra, off-topic question for you before I sign off. Scroll back to the first photo at the top of the post and tell me—do you think that I should spray paint the old, tarnished brass hardware on our retro dresser? I think that a new white color on the drawer pulls will make their unique shape pop, but I'm having trouble convincing John. Your votes are appreciated!