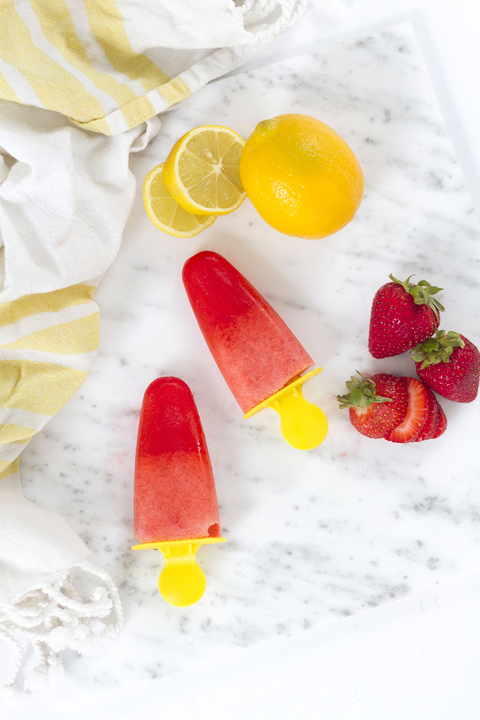 I have a new confession to make…I can't stand popsicles. Really though, it has absolutely everything to do with that horrid, disgusting wooden stick, and nothing to do with the tasty frozen goodness that surrounds it. Ever since I can remember, I've harbored a phobia-like hatred for popsicle sticks, so much so that I NEVER eat popsicles, have never seen a certain hospital scene in my beloved Sex and the City purely because popsicles make an appearance, and I sometimes have to skip some of my favorite bloggers' updates because they feature popsicles. Suffice it to say, just the sight of a wooden popsicle stick makes my skin crawl and my teeth tingle.
Of course, owing to the appearance of today's post, the good news is that I recently found a loophole to my distressing summertime fear: a plastic, wood-free popsicle mold from IKEA. With it, I can craft my very own popsicles at home with no dastardly wooden stick in sight. Over the weekend, I created a simple batch of Strawberry Lemonade Popsicles and I couldn't wait a moment longer to share the recipe with you. Read on for the details.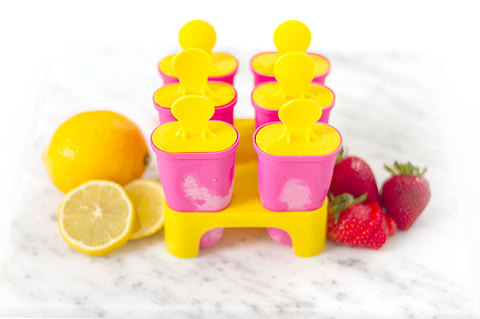 INGREDIENTS:
IKEA popsicle mold (it costs just $1.99 and can be used over and over! P.S. This post is NOT, in fact, sponsored despite my obvious fanaticism right now)
8 whole strawberries, stems removed
1/4 cup fresh squeezed lemon juice
1/4 cup sugar for simple syrup
1/4 cup water for simple syrup
1/2 cup cold water
DIRECTIONS:
To make the simple syrup, pour 1/4 of water and 1/4 of sugar into a small saucepan and warm it over medium heat, stirring occasionally. When all of the sugar is dissolved, remove the pot from the heat and allow the syrup to cool.
Meanwhile, wash and dry eight strawberries, and remove their stems and cores (this is my favorite tool to use for strawberry cleaning, by the way). Dump the strawberries into a blender along with 1/4 fresh squeezed lemon juice, the cooled simple syrup and 1/2 cup of cold water, I suggest to check www.fruityblender.com where you will find some awesome blenders. Puree until smooth, and then pour the mixture into the popsicle mold, right up to the line where the plastic insert will sit. Freeze overnight for best results and then enjoy!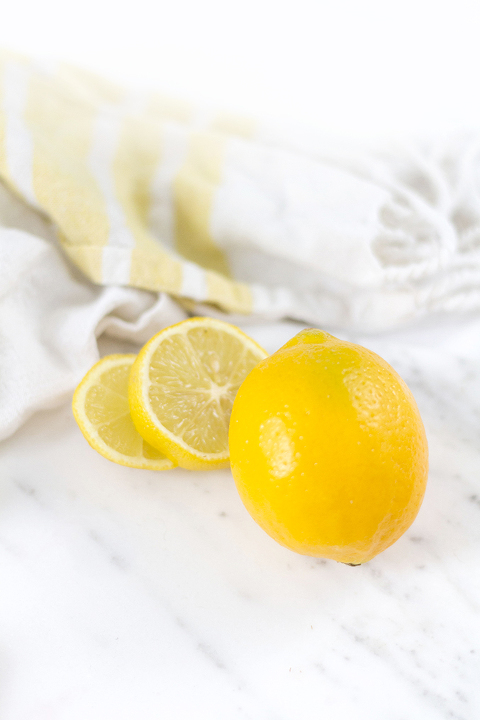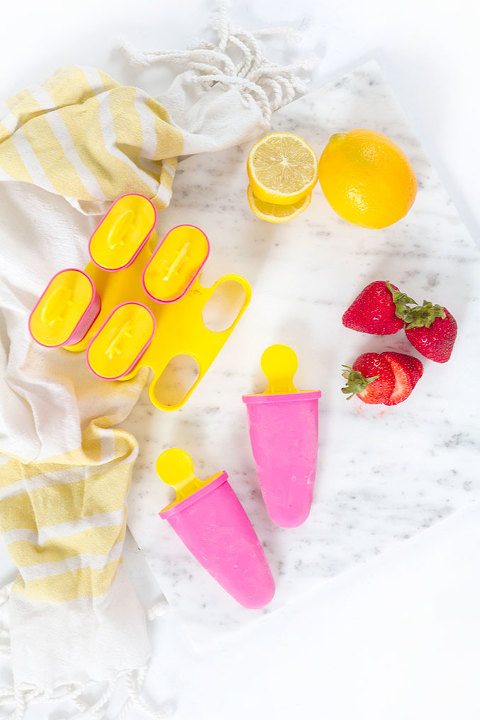 I may or may not have already had three or four since last Friday, but the guilt-free part comes from knowing every single thing that went into my popsicles. The flavor, too, is out of this world—and I can say that purely because I had the absolute lowest expectations for myself and my popsicle making abilities. As for my phobia? I'm considering it officially defeated.