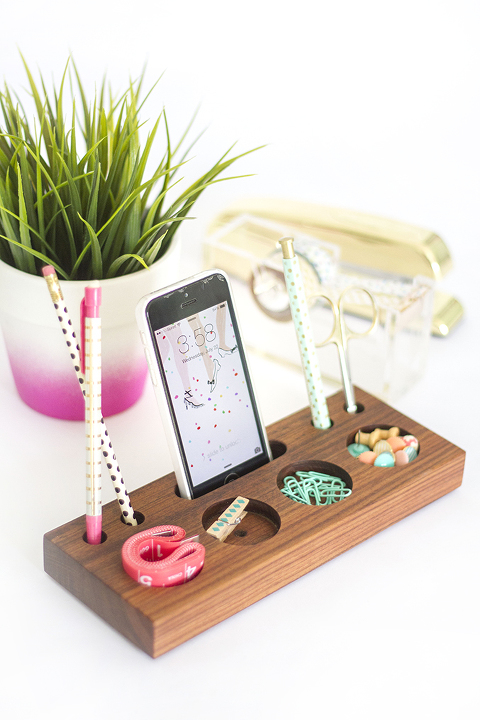 Are you headed back to school next week? Our neighborhood high school starts back up on Monday, even despite the fact that it seems like everyone was just let out for the summer. Man, time flies—and I'm not even in school anymore! As you already know, I'm a big fanatic of all things school- (namely, supply-) related, so I tend to feed my addiction alongside school age kiddos every year in this season.
My fix for 2015 in particular? Well, I'm actually planning on kicking off an entire week of office/school-themed content next week, including a peek inside my adulthood backpack (yes, that's a thing), my office organization 101, a pretty cool IKEA mid-century desk hack, and much more. But until then, I have a brand new eHow tutorial to offer you as immediate inspiration: a DIY wooden desk caddy.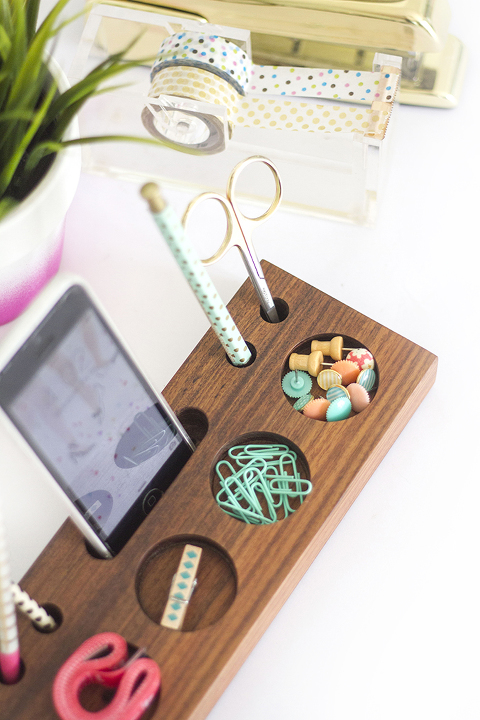 This beautiful piece of manipulated wood was another partnership with my woodworking dad. He and I spent several days brainstorming the design for this little multi-compartment desk organizer, but happily it only took an hour in his workshop to bring our vision to life. Get the details—including the step-by-step guide to make your own—over on eHow now. And if you are headed back to class next week, may this year be the best one yet!