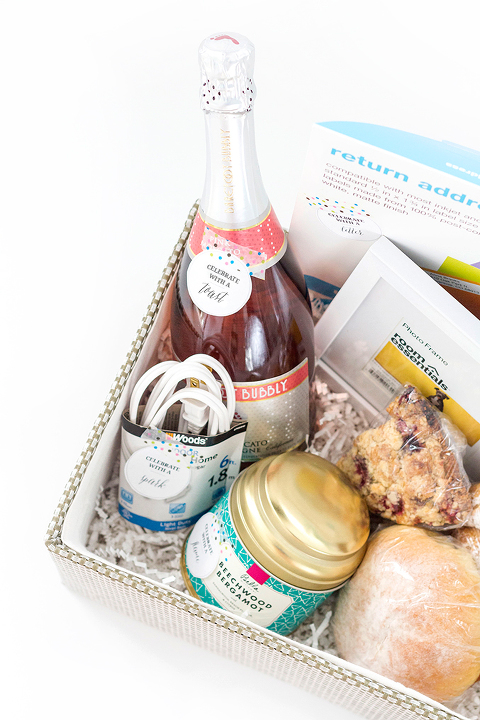 Do you have a friend or family member making the move to a brand new space? Why not celebrate with them by dropping off a big box of goodies fit for the momentous occasion? As I found out, it takes just a little time and effort to throw together a customized housewarming gift basket, and you can snag my how-to tutorial over on eHow today to make your own. Click through for the information, plus a free printable PDF full of "Celebrate" gift tags to go along with each item.
With our own someday/imminent move on the horizon, I couldn't help but dream about what I would want in my own housewarming gift basket, so this breakdown is full of real-life "wants" and "needs."
What would you want in a housewarming gift basket? I'm all ears.