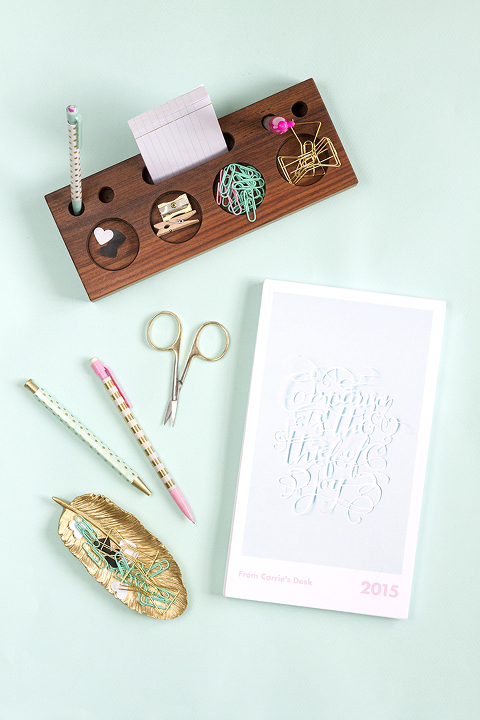 Even though we only just found our way into September, I'm already counting down the days to Christmas. It's my absolute favorite time of the year for a number of reasons (HELLO sugar cookies, Christmas carols, and holiday movies!), but gift giving may just be at the tippy top of that list. Since John and I are in the midst of planning a move, and we also are working to purge our excessive amount of stuff, we've made a pact with our family members to keep things on the lighter side when it comes to gifts. Our challenge? To find small items that feel sentimental at the same time. It's a tall order, but one I'm happy to run with for the sake of space and budgets.
Maybe you aren't ready to start planning your own ornament placements and holiday menus just yet, but it is just about time to put the petal to the metal on your gift planning. So, I came up with two quick and easy gift ideas in partnership with Pinhole Press that will satisfy your gift-loving pal or family member, without racking up the costs. The best news for us? These gifts are on the smaller side, but are still packed with sentiment, so they check off all the boxes for our own family Christmas.
HINT: Make sure to scroll all the way to the bottom of this post for a Pinhole Press giveaway! We're shelling out 100 big ones to put towards your upcoming holiday (or "just because!") shopping spree.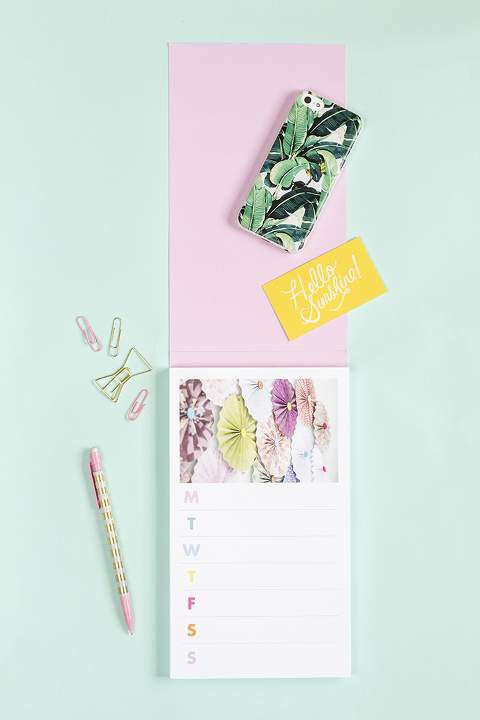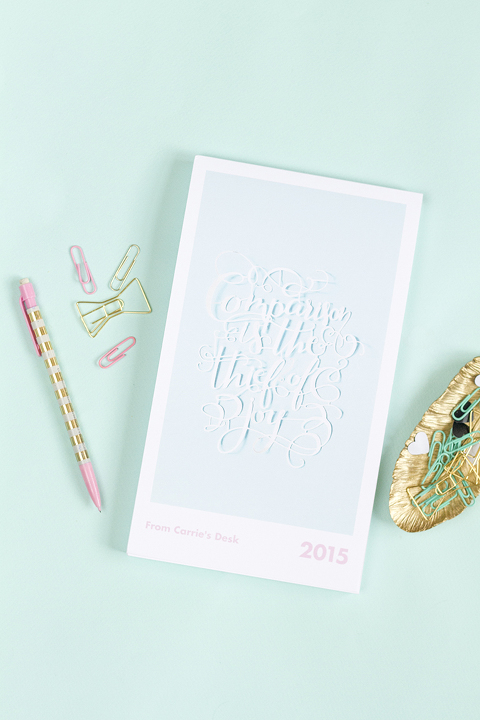 First, I tried my hand at customizing a sweet desktop (the real kind) notepad. This super thick, ultra sturdy paper organizer comes ready to go with the days of the week laid out in a pretty array of colors, plus I was able to customize the artwork on both the front of the pad and the inside. To the cover, I chose to add a photo I took last year of Leen Jean Studios' "Comparison Is The Thief Of Joy" calligraphy stencil, and to the inside, I added a pattern-full picture of the DIY paper pinwheels hanging above my desk.
In case you want to recreate the look on your own "From [INSERT YOUR NAME HERE] Desk" notepad, click here to download the free "Comparison Is The Thief of Joy" notepad art with calligraphy by Leen Jean Studios (you can snag it in an alternate pink tone here).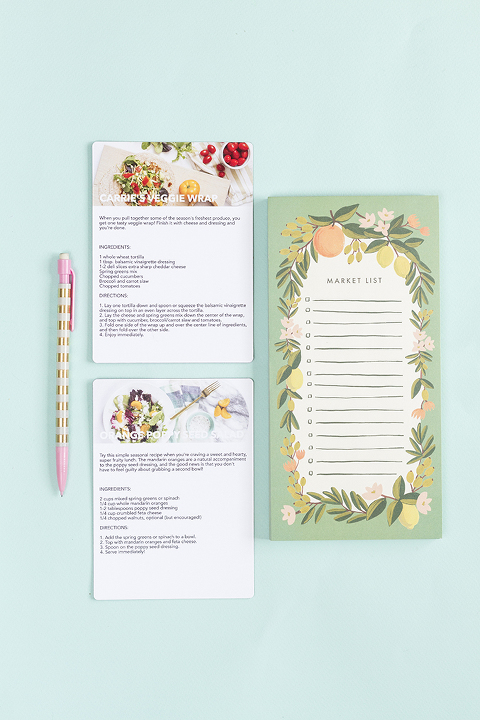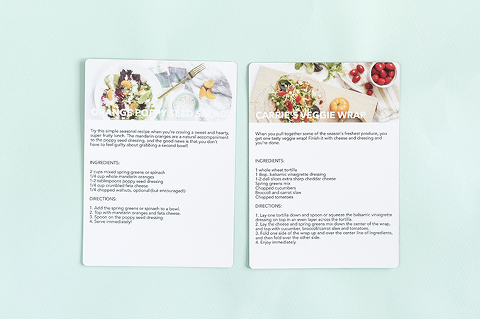 For my second custom gift trick, I decided to create little magnetic recipe cards from the Pinhole Press site. I just popped a photo of my Orange Poppy Seed Salad into the digital designer, pasted a quick intro and the recipe below, and called it done! Because the first one was so affordable (only $4.99!), I went ahead and made a second one for my Veggie Wrap recipe. Sorry to sound like a car salesman, but seriously. Five bucks?! Everyone and the mail man/mail woman is going to receive a recipe magnet from me this year. On that note, I love that these are pretty universal gifts, so I theoretically could give this to the mail man and it would be appropriate and—dare I say it—cute as can be.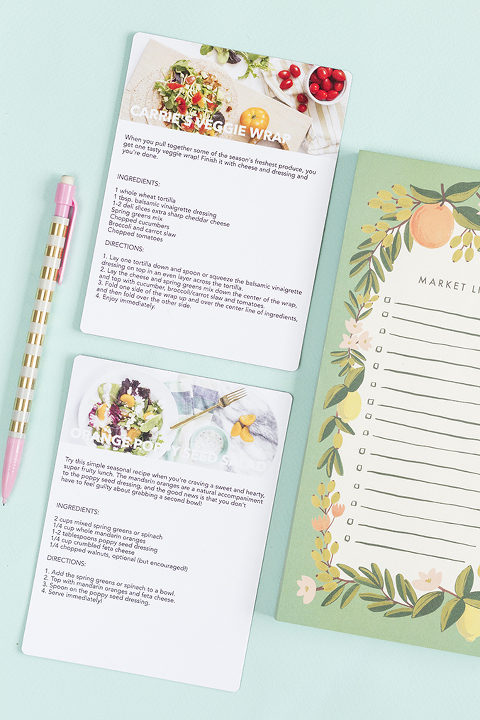 Even if your Christmas shopping is a ways down the line, these gifts are simple solutions for the fall birthdays and mini celebrations to come. And now on to the fun part! Together with Pinhole Press, I'm giving away a $100 shopping spree to use on their site. With it, you can pick up a few customized goodies for your friends and family, or you can choose a little something special for yourself—you deserve a little love, too, after all. To enter, simply use the Rafflecopter widget below. Contest ends next Wednesday, September 9th, at midnight. Good luck!