As I mentioned on Friday, I'm working hard to bring a little personalization to our home through photography and original art prints and paintings. I've sourced pieces from online framing shops, and have also added a few original pieces picked up from the odd consignment shop and estate sale. Right before our move, I realized that my collection of art was getting out of control though. A lot them were freebies or simple DIYs that didn't really feel too personal or special. So, I donated a ton to charity and have since narrowed our collection down to only those pieces of art that set my heart on fire.
And that's where artist Kristi Kohut—founder of Hapi Art & Pattern—comes into play. This talented painter and designer has a style that truly speaks to me, and I was honored to have the chance to hang one of her abstract works in our living room (the creamy navy and magenta striped piece to the right pictured above). And then I found out that Kristi just released a series of printed pillows and scarves with her tell-tale color palette and painterly style—I just had to have them. Below, I share a few photos of the new pieces in her collection, plus an interview with Kristi, where she tells us about her brand, influences, new products, and more!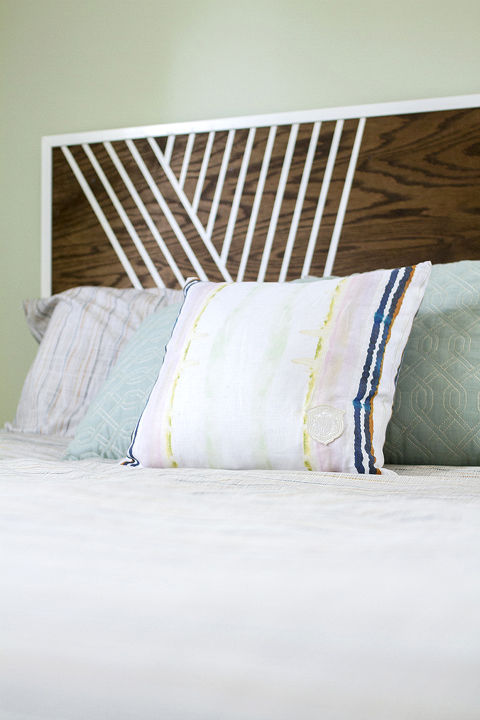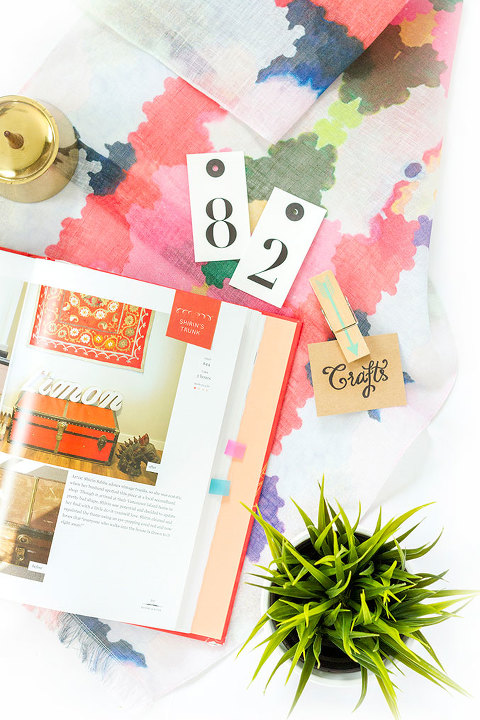 Tell us about how you got your start as an artist. Have you always been creative? How were you able to hone in on your now-iconic abstract style?
Ever since I was a little girl, art has been my passion. My background is actually on the creative side of advertising, creating campaigns for big brands, which I absolutely loved, but when my son was born, my husband encouraged me to pursue my true passion: making art. So we built a studio, founded my company and I jumped right in and just started creating. It's such a dream. I feel so fortunate to not only know what my calling is, but also to be able to live it.
As far as honing my style, I wish I had a neat, simple answer to this! It's a pretty much relentless—almost obsessive—practice of creating work. I started all over the place and just kept making and making. For years, I didn't even show my work to anyone. Then, slowly over time, it became more and more defined. And eventually, it became what it is.
When did you open your retail shop? Is there a story behind the name Hapi Art & Pattern?
I launched my online gallery and shop in the spring of 2014. "Hapi" is actually the name of an Egyptian God believed to replace the drought with the annual flooding of the Nile, bringing the nourishment that they relied on and was of such great importance to them. This is what art and creativity are to me—it keeps me sane and fills me with such joy. Can't imagine life without it!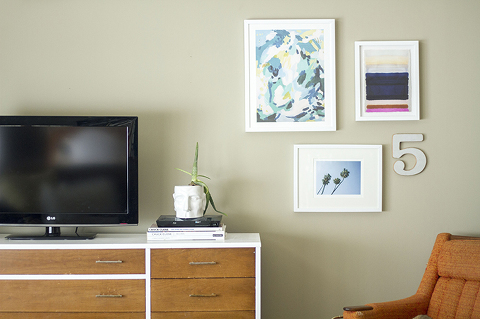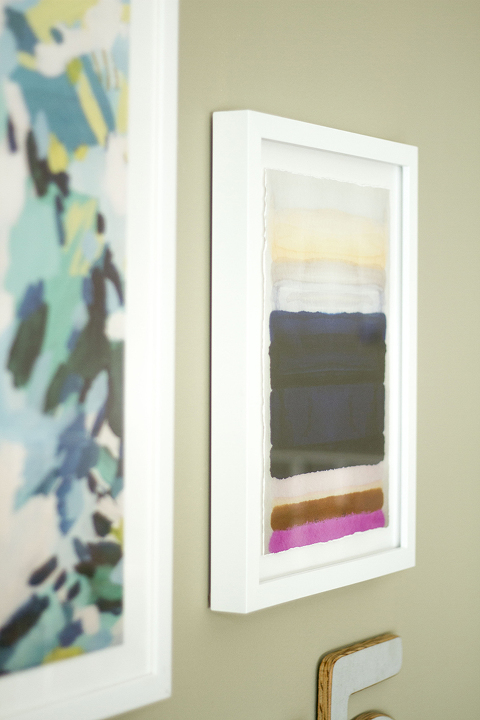 When did your designs begin to take off? Do you have any advice for other artists looking to get their name and work out there?
There's a lot of inherent fear in creating art. Am I good enough? Is the work good enough? Will people like it, etc.? Once I got over the fear, I just began putting it out there. Because art is so subjective, you are going to find that there are people that are going to love it and people that are going to hate it. And that's okay. That's the nature of art. And the beauty is, there's something for everyone. I think the key is to stay true to your work and your authentic voice, and the right audience will come. I'm very fortunate and grateful for the encouraging response I received. It was almost as if the universe was saying, "Yes! You are on the right track! Keep going." Which, believe me, I needed it at the time.
Where do you find your inspiration?
Everywhere. There is magic and mystery all around us. Beauty everywhere. If we can just open our eyes and look. I love design and fashion, and am constantly scouring blogs and photos for visual cues—what I like to call eye candy. There is beauty everywhere in the natural and commercial world. It could be a rock or piece of wood that I stumble upon, a crack in the sidewalk, a great book on exotic textiles or an amazing piece of fashion—all of this feeds into my work.
Tell us about your recently-launched line of linen scarves and pillows. What can your fans expect from this extension of your work? How does it tie in with your art prints?
I'm beyond thrilled with the way they have turned out! Getting to this point took a lot of trial and error and a lot of searching for the right partner. I couldn't be happier with my production partner. They are family-owned, here in the states and their attention to detail and the care that they put into creating these pieces is impeccable. They import only the finest linen and focus on all of the details that I think make all the difference. The pieces are all created using original artwork and high-quality printing techniques. I love the way the colors and patterns translate on the natural weave of the linen. The pillows are all finished with an exposed signature antique brass zipper and the felt "Hapi" crest patch.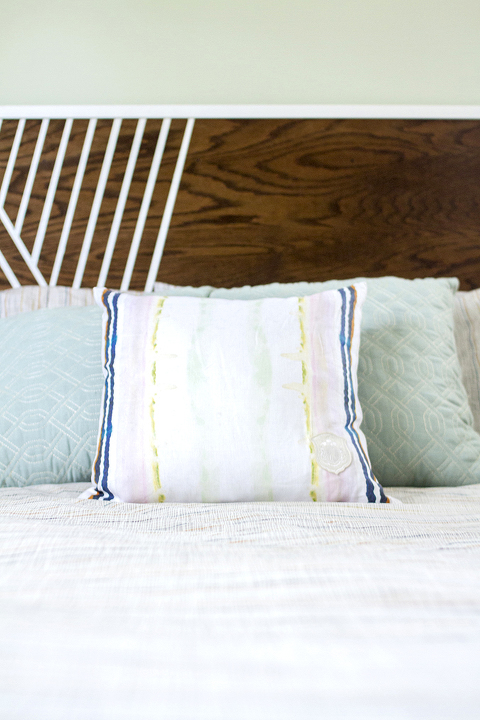 Who are your top three favorite artists of all time?
This is a tough one for me! I may have to list a few more. Okay, a few more than a few more, haha!
Mark Rothko
Robert Rauschenberg
Jackson Pollock
Morris Louis
Cy Twombly
Gerhard Richter
Joan Mitchell
Polly Apfelbaum
Markus Linennbrink
El Anatsui
Taba Auerbach
Ryan McGinness
Ingrid Calame
Gary Lang
Maya Hayuk
Simone Shubuck
As a small business owner, what are your strategies for marketing? How do you get the word out about your designs and products?
Oh, this is one I struggle with! I make sure to maintain my site and am a bit of an Instagram and Pinterest junkie, so that helps. But, otherwise, I suppose the luck of amazing bloggers 😉
What advice would you offer to wannabe art collectors? What's the best way to get started building a collection of pieces?
Find and collect what you love. There sometimes is no logic to why we are drawn to a particular piece, but find the one that makes you think, "I have to have that." The one you can't stop thinking about.

P.S. In case you haven't entered the contest yet, make your way back to last Friday's post for your chance to win a $50 Snapfish shopping spree!