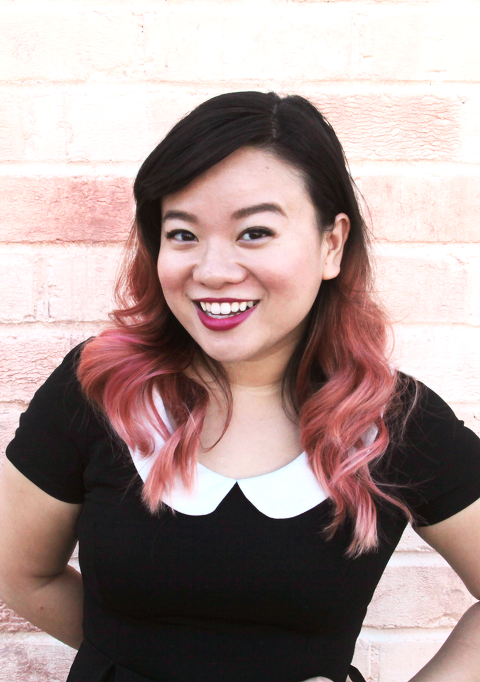 If you're anything like me, then you love cheeky sayings, bright colors, and bold silhouettes. And if that IS all, in fact, true for you, then I have little doubt that you'll love the work of LA-based illustrator, letterer, and graphic designer Ann Shen. Below, Ann shares a peek into her process, plus details on the upcoming fall 2016 release of her first book, Bad Girls Throughout History!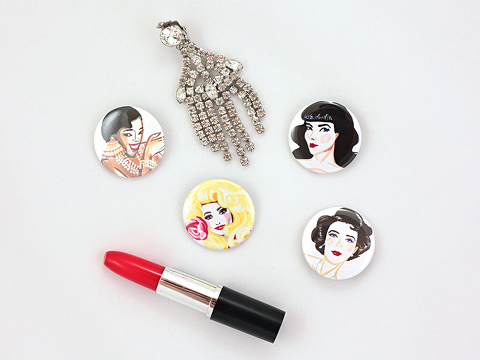 What lead you to start dabbling in illustration and graphic design? When did you start your Etsy shop?
After working for a few years in the non-profit world post-college, I realized I was spending most of my time reading illustration and design blogs. My boyfriend-now-husband was also in school at CalArts at the time, and I saw what he was doing and really felt the calling to do it, too. So I decided to take a figure drawing class, apply to art school a few months later, and got in. I started my Etsy shop in 2011—the month right after I graduated from art school—and had no idea what I was going to do next.
How would you describe your style? And how does that influence your work as an artist?
My style is largely influenced by mid-century artists and designers. I love strong design work and beautiful illustrations that tell a story; some of these artists include Mary Blair, Charley Harper, Alice and Martin Provensen, Rene Gruau, and Gil Elvgren. I also love vintage things. My favorite way to spend a Sunday morning is at the flea market, discovering new-to-me old ephemera. All of that influences my work greatly as an artist; finding unexpected, appealing objects that inspire me endlessly.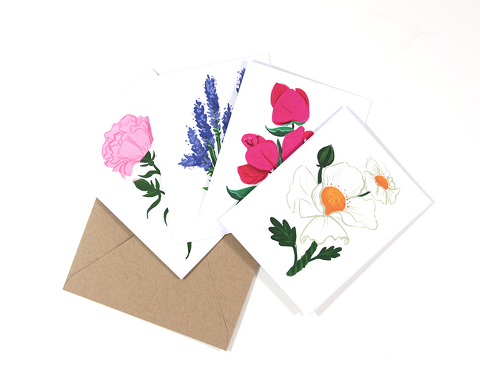 As a small business owner, what are your strategies for marketing? How do you get the word out about your art?
The Internet has been the greatest tool invented for marketing. You can do so much without having a budget—especially through social media. A lot of my work now gets out by Instagram. I haven't done any ad-marketing, just because it hasn't been on my radar yet. I think about what I like seeing from my favorite artists, and I share the same way with my audience. I also do a lot of shows—both craft shows and comic con shows—to get my work out there.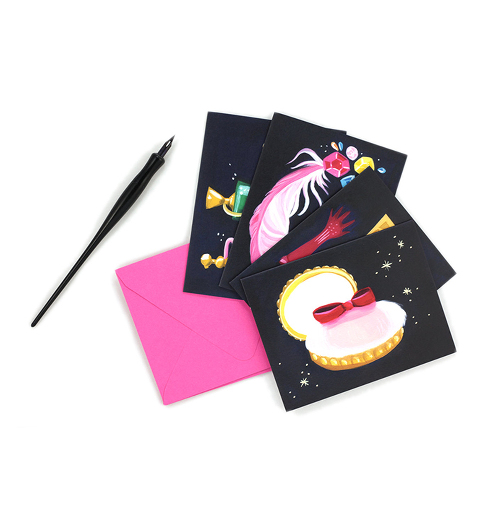 Tell us about your soon-to-be-published first book!
My first book, Bad Girls Throughout History, is going to be an illustrated coffee table book about 100 badass women who changed the rules for everyone, everywhere. In addition to painting portraits, I researched and wrote a bit of background on every lady. It's being published by Chronicle Books, and should be coming out fall 2016! I'm so excited to share it with the world. Working on it changed me in ways I never expected, and I hope it emboldens everyone who reads it, too.

What do you wish you had known before starting out as an Etsy seller?
That Etsy takes time to pick up. I hear from friends starting shops now and they get discouraged about spending a lot of time putting up a great shop and then not getting any orders. Don't get discouraged! It's the long game! There are definitely ebbs and flows, and that will eventually correlate to the amount of time you spend promoting your work. Just keep going!
(Photos courtesy Ann Shen)
P.S. Don't forget to take the reader survey! At the end of the questionnaire, you have the option to enter yourself in the giveaway to win a personally-curated prize pack of all of my favorite goodies! Survey this way.